Sponsor Insight
The University of British Columbia's Sauder School of Business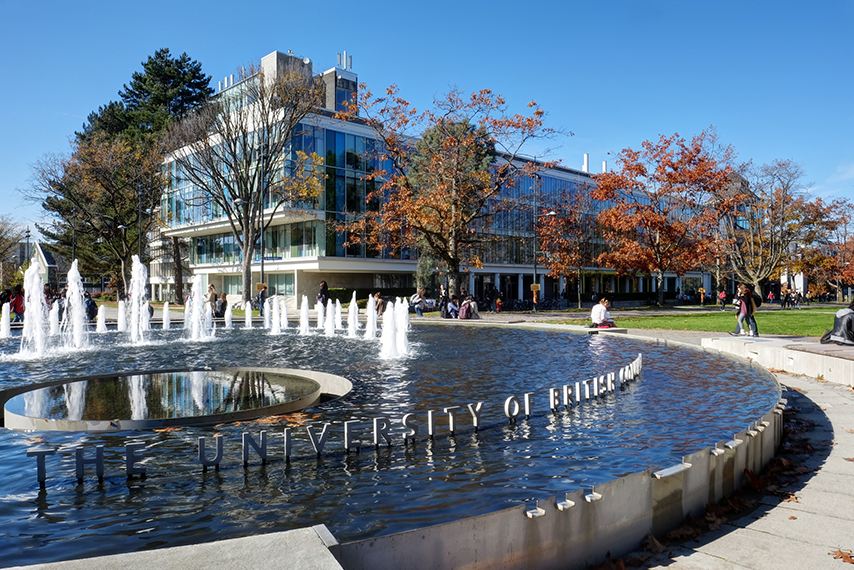 The Robert H. Lee Graduate School at the UBC Sauder School of Business is located in the beautiful west coast Canadian city of Vancouver, which is known for its stunning natural surroundings and diverse culture.
Strategically placed as the economic gateway to the Pacific Rim, Vancouver boasts a growing digital economy and now hosts major tech companies such as Facebook and Amazon. In 2019, the city was ranked as the sixth most livable city in the world by the Economist Intelligence Unit.
UBC Sauder is a world-leading research institution that has achieved AACSB accreditation since 2003 in recognition of its ability to offer the highest standards of business education. It offers degrees at the undergraduate, graduate and PhD level, diploma programs, professional development courses, a Real Estate Division, the Ch'nook Indigenous Business Education initiative and much more.
Maclean's Magazine has ranked UBC as having the #1 business program in Canada for 2020, a position it has held for the past three years. UBC is ranked #2 in Canada for research, according to the Times Higher Education World University Rankings 2020. UBC Sauder also offers the #1 Masters in Management program in Canada and the #4 program in North America, according to the QS World University Rankings: Masters in Management 2020.
UBC Sauder's global reputation is owed in part to the school's vision to build a more just, sustainable and prosperous world through innovation and responsible leadership.
"The world needs leaders with the vision and the courage to witness and identify problems, the emotional intelligence to communicate and collaborate, and the ability, commitment and drive to find and implement innovative solutions," says dean of UBC Sauder Robert Helsley. "Leaders who are, with every decision, conscious of its effects on generations to come."
Among the highlights of UBC Sauder's offerings is the UBC Bachelor + Master of Management Dual Degree, which combines a Bachelor's degree in a non-business faculty with a Master of Management in just 4.5 years. This innovative program allows students to turn their passion into a profession.
With its experiential curriculum, small cohorts, built-in professional development and focus on emotional intelligence, and international perspective, the UBC Master of Business Administration (MBA) program is a transformative journey that attracts the brightest minds in business. There are 22 countries represented in the 2019 cohort, with students sharing a wealth of experiences and diverse opinions.
UBC Sauder is the only Canadian school in the Global Network for Advanced Management (Global Network), a prestigious collaboration of over 30 graduate schools around the world. MBA students also have access to immersive study abroad options through UBC Sauder's global partnerships, including the Global Immersion Experience (GIE). This 5-month consulting project with an overseas company allows students to go abroad for two weeks and immerse themselves in the local business landscape and cross-cultural experiences.
The UBC MBA program also offers focused career tracks, including the newly-launched track in technology and analytics leadership. The track combines fluency in technology with the leadership skills of the MBA and aims to prepare leaders for the world's most cutting-edge companies.
"Understanding tech is the new cost of entry to employment in many ways," explains Darren Dahl, senior associate dean and director of the Robert H. Lee Graduate School at UBC Sauder. "The world is moving very quickly in the direction of analytics and big data—this is something you need to have experience or affinity with."
Prospective applicants who are looking to gain advanced analytical decision-making skills also have the option to pursue the UBC Master of Business Analytics. This 12-month program captures the full analytics spectrum, including data management, data analytics, and decision analytics.
UBC Sauder offers progressive programs taught by world-class faculty, professional development and lifelong learning opportunities tailored to the needs of today's workforce, a global perspective and a commitment to inspire and educate the next generation of responsible leaders.
Visit sauder.ubc.ca