Sponsor Insight
George Fox University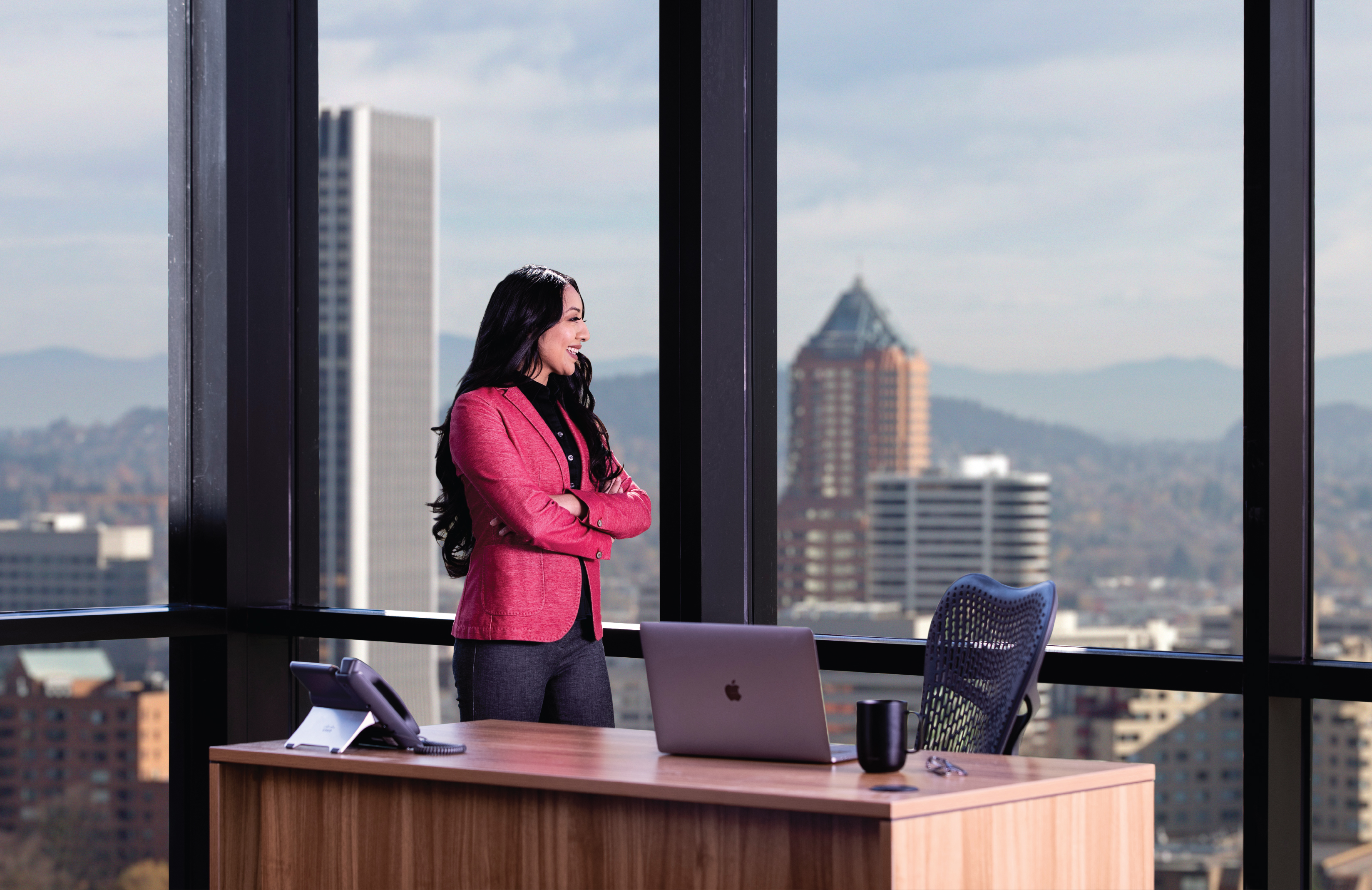 George Fox University MBA
Get in. Get out. Get promoted.
Our newly redesigned part-time MBA allows you to finish in just 14 months. We know time is a precious commodity, and we know you have big aspirations for your career. That's why we take the best of industry knowledge and practice to equip you to lead with integrity, bravery and wisdom – and offer an accelerated format that allows you to complete your degree quickly.
Hone in your expertise with our certifications in business analytics or project management. Completely optional, but definitely worth your time, these certifications can serve as that extra line item on your resume that helps you outshine the competition.
Now more than ever, businesses are looking for leaders who bring a holistic approach to leadership – one that combines professional competence with character and courage to build a stronger business community. In short, they are looking for trusted leaders.
National Recognition
● Forbes ranks George Fox among the top Christian colleges in the country.
● George Fox is classified as a top-tier national university by U.S. News & World Report.
Student Satisfaction
Students in every program in the College of Business report a high degree of satisfaction. Eighty-four percent of MBA students surveyed over the past five years gave high marks to the program's quality and value. Nearly 90 percent of current DBA students report that they are satisfied or highly satisfied with their DBA education.
Accreditation
The College of Business is accredited by the Accreditation Council for Business Schools & Programs. George Fox University is fully accredited by the Northwest Commission on Colleges and Universities.
Mission
The mission of the George Fox College of Business is to shape competent, confident and compassionate leaders who are ready to contribute.
Core Values
● Character
● Competence
● Courage
● Community
George Fox University
George Fox is Oregon's nationally recognized Christian university, providing students with personal attention, global opportunities to learn and serve, and a supportive community that encourages academic rigor and spiritual growth.
We offer:
● More than 60 undergraduate academic programs
● 17 master's and doctoral degrees
George Fox is accredited by the Northwest Commission on Colleges and Universities. The school consistently earns third-party recognition from publications such as Forbes and U.S. News & World Report, which annually rank it among the nation's top Christian colleges.
In keeping with our mission of Christian higher education, all employees – faculty, administration and staff – are committed Christians. More than 4,000 students attend classes on the university's residential campus in Newberg, at its Portland and Salem centers, and at other teaching sites in Oregon.