Sponsor Insight
Lindenwood University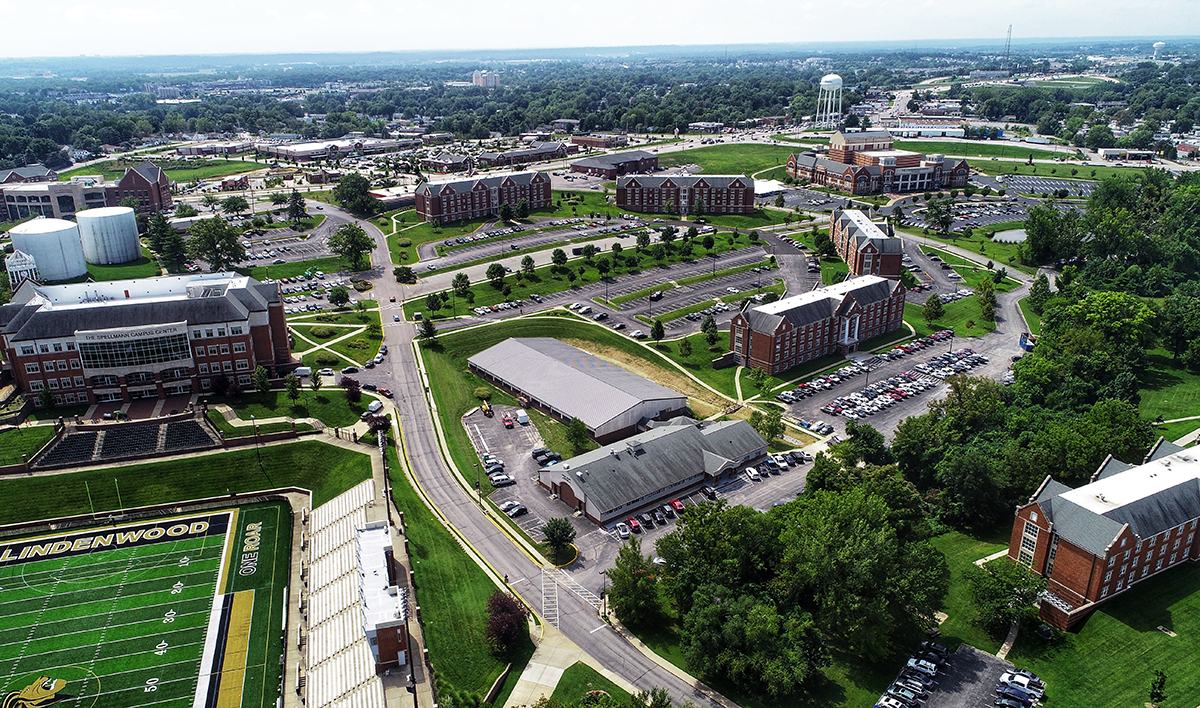 In the Business of Shaping the Future
In the heart of St. Charles sits the campus of Lindenwood University. Rooted in tradition and lined with linden trees, the historic campus was founded as a women's college in 1827. From its foundation, Lindenwood has always sought to advance education and to be progressive in educating citizens for the future. Through the years, Lindenwood has grown into a vibrant institution welcoming over 7,000 students in undergraduate, postgraduate, and doctoral programs. Lindenwood's rich history laid a foundation for the forward-thinking happening at the institution, which incorporates strategic partnerships, a commitment to diversity, equity, and inclusion, and a focus on developing for the future.
Leading these efforts is the Robert W. Plaster College of Business and Entrepreneurship (PCBE) at Lindenwood University. With a myriad of strong undergraduate and graduate offerings, the college provides students with real-world, industry experience which empowers graduates to achieve real success in their careers.
Programs such as the VITA Tax Clinic offer accounting students the opportunity to prepare tax returns for community members, apply the skills learned in Lindenwood's classrooms to real-world circumstances and enrich the educational model. As the University expands its focus on practical experience, strategic partnerships play a key role in the development of talented professionals.
In 2020, Lindenwood partnered with the Innovation, Technology & Entrepreneur Network (ITEN) to engage the university community with the thriving tech ecosystem of the greater St. Louis area. Founded in 2008, ITEN has been a catalyst for technology innovation, supporting entrepreneurs in the successful launch of new companies and delivering educational programming. ITEN is strengthened by collaborative corporate and community partnerships and involves a robust network of experienced mentors to foster and promote the development of emerging entrepreneurs. To date, ITEN has supported over 1,200 startups with more than 140 startups currently engaged in programming. Programming also focuses on women-owned and minority-owned businesses, empowering underserved entrepreneurs in the St. Louis metro.
Supporting the college's commitment to diversity, equity, and inclusion, Lindenwood's PCBE was awarded a grant from the NCAA in partnership with the Lindenwood Athletics Department. The NCAA's Ethnic Minorities and Women's Internship Grant supports a full-time intern gaining experience in the world of collegiate athletics while also earning an MBA from Lindenwood. The internship provides first-hand experience working with student-athlete academics, NCAA compliance, marketing and communications, sport supervision, strategic planning, game-day and event planning, and fundraising.
With a focus on developing the business leaders of tomorrow, PCBE offers a variety of options to meet the needs of every learner. Accounting, sport management, finance, health management, marketing, and entrepreneurial studies undergraduate degrees nurture developing professionals by placing industry experts in the classroom. Emphasizing specialization based on the market needs distinguishes Lindenwood and feeds the St. Louis ecosystem with prepared professionals ready to meet the needs of employers.
The Robert W. Plaster College of Business and Entrepreneurship has been recognized as a College of Distinction and was named to Fortune Education's list of Top Online MBA Programs. These accolades reflect the caliber of education Lindenwood students receive and standout performances in their fields, in addition to celebrating the talented faculty leading the charge.
Fueled by a desire to educate for the future, Lindenwood University's commitment to tradition and innovative approach is attracting students globally to the programs offered. Graduates leave empowered to serve as trailblazers in their field, with leadership agility and an innovative mindset. Lindenwood University serves more than 7,000 students in on-ground, hybrid, and online education programs. To learn more about Lindenwood University, visit www.lindenwood.edu.