Sponsor Insight
Moscow School of Management SKOLKOVO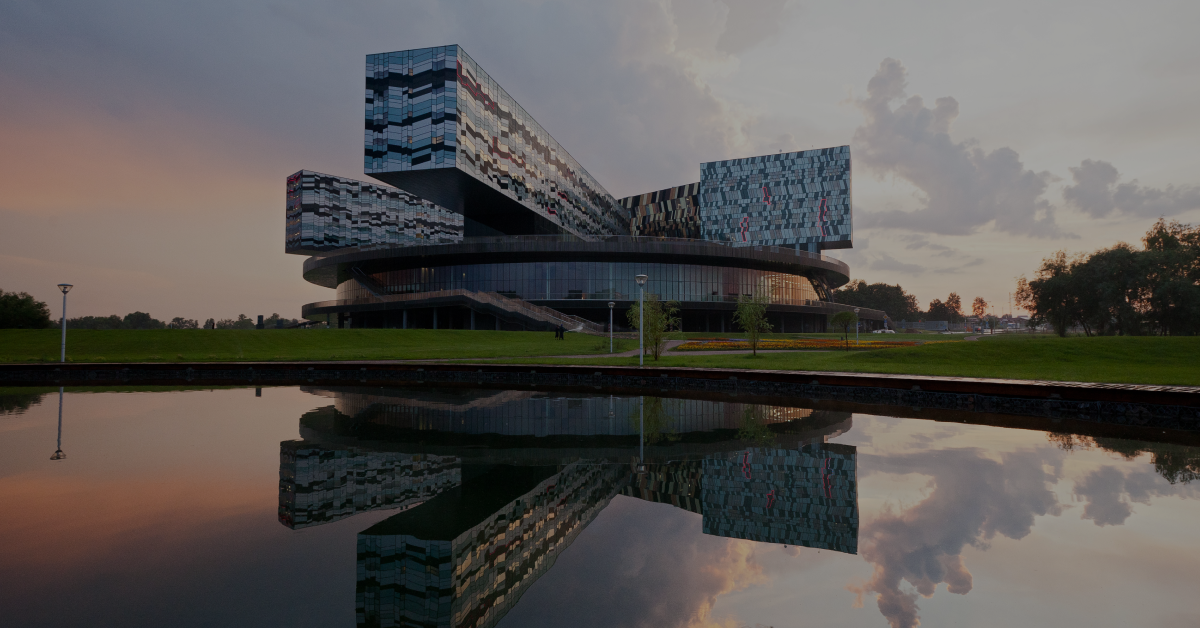 Last year, Russia's only private business school, SKOLKOVO, placed in the Financial Times Executive Education Rankings for the first time, making its debut already at 44th place for custom programmes and 62nd for open-enrollment.
According to the Financial Times, the school has reconfirmed its position this year, allowing it to place in the Business School Rankings: Executive Education Custom and Open Directories 2021.
SKOLKOVO is always looking to the future, introducing innovations and modernising programmes in line with the interests of its students. Throughout the 2020 pandemic, not only did the school not cancel a single programme, it even launched eight new online and hybrid open-enrollment programmes, all while offering 101 programmes for corporate clients.
At the same time, beyond modern technologies, the school also places a great deal of emphasis on having a unique teaching staff. SKOLKOVO is dedicated to attracting talented individuals, potential leaders, poised to become the driving force behind the transformation of Russia and the world.
The pandemic has shown that the conditions of lockdowns and other social restrictions require more than just designing a new form of educational programmes, but also learning how to live one's life "remote". It's important to take into account the daily routines and lifestyles of students, and also to work specifically on maintaining students' attention. This means moving from a one-way transfer of knowledge to discussion-based learning.
In view of these realities, the School is implementing new requirements for online education in its programmes, including practical content, new learning formats, and teaching principles. The focus is not on recorded content, but on the individual with their unique questions and obstacles, as well as the need for communication and interaction. In response to this challenge, SKOLKOVO has begun creating and testing new online learning formats, called "LIVE" – Learning in a Virtual Environment.
As a result, SKOLKOVO has launched online educational sessions that are similar in format to reality TV shows. SKOLKOVO Glassroom is a special studio for creating beautiful televised programmes with the effect of the professor and students being together in the same room. Each educational session has its own plot, built around a complex management situation or problem, with a customised, detailed minute-by-minute script, like for a movie or TV show. The professor poses open-ended questions to the participants, who then look for solutions together, becoming the heroes of the story. Such a format ensures interactivity and full involvement of all participants in the learning process.
How LIVE training works
The first principle is dense content, built around interdisciplinary problems and tasks. The online format does not allow for even five minutes of meaningless conversation or small-talk; practicality and relevance are prerequisites for learning. Meanings and practical solutions are appreciated in the new contexts and situations in which we all find ourselves.
The second principle is eventfulness. Learning becomes a collective action involving students, teachers, experts, and facilitators all at the same time. Their goal is to jointly find practical answers to important questions, and the professor's task is not to dish out ready-made information, but to manage field knowledge and construct new working knowledge during each session. This approach is called discussion-based learning.
The third and final principle is the digital aesthetics, beauty, and convenience of online interfaces. Since it is important for participants to be comfortable in the digital educational space, it is necessary to create the effect of presence and live communication, to cultivate the desire to return.
New online learning formats are fundamentally different from traditional ones: they're focused on the individual and developed based on experimentation and continuous improvement. The main thing innovators think about is the student and their educational path, instead of the academic subject or educational standard.
SKOLKOVO is EQUIS-accredited.
Membership in GNAM, EFMD, GBSN, UNICON, CEEMAN, EMBAC, AAPBS
RECENT AWARDS
Gold, EFMD Excellence in Practice Awards 2020
Finalist, EFMD Excellence in Practice Awards 2021
1st place in terms of revenue growth in the EdTech (Educational Technologies) in 2020