Sponsor Insight
Sacred Heart University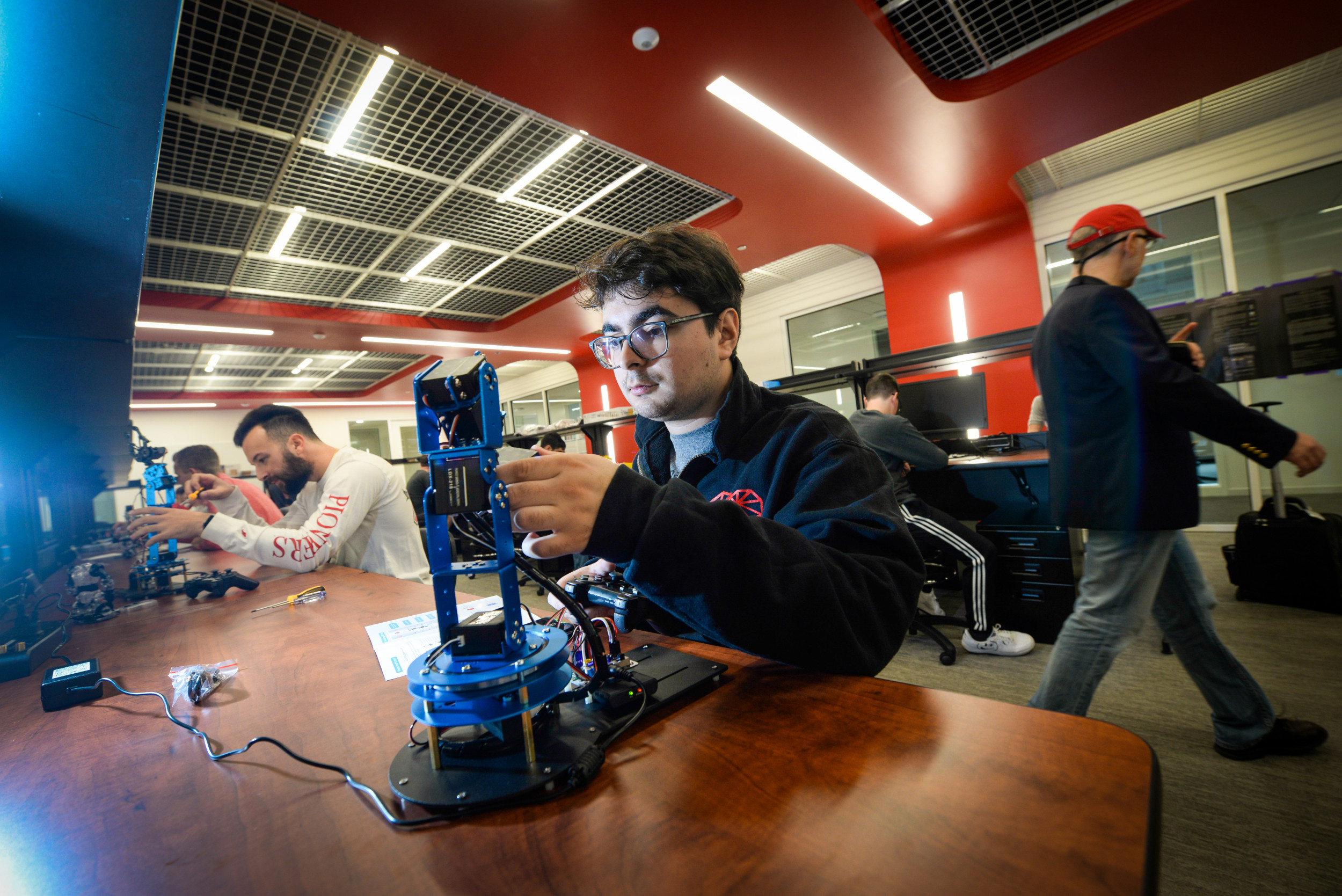 Pioneers in the Convergence of Business and Technology
Earning an undergraduate or graduate business degree will likely boost your earning potential, but the achievement has many more benefits than increasing your bank account. A rigorous business program harnesses the management theory, communication skills, time-management, global perspectives and networking savvy that make graduates both desirable job prospects in an array of fields and lifelong learners who keep pace in our increasingly digitized world.
It is more valuable than ever for innovators to hold a vast skill-set to effectively create solutions as digital technologies disrupt business models and blur product lines. Sacred Heart University's Jack Welch College of Business & Technology (WCBT) is a "pioneer" in the integration of business and technology, recognizing that every facet of business is quickly changing in how we communicate and learn, create and consume and work and do business.
The Welch College's forward-thinking curriculum and cutting-edge teaching labs incorporate a rich range of experiential, cross- and multidisciplinary learning opportunities that seek to make business students technology-literate and engineering and computer science majors business-literate at graduation. Aligning with the College's goals is the newest MBA concentration––innovation management––focusing on developing students into sophisticated end-users in both business and technology, able to create solutions from concept to development to market launch.
Integrating Technology
The modern business world is all about synergy––and that is no more evident than in the emerging alignment of vital technology and business. From the sophisticated software needs of accounting to cybersecurity concerns to the precise analytics that can make or break a business model, today's successful leaders know how to blend technological innovation and business acumen for excellence in productivity, efficiency and innovation.
World-Class Facilities
The Welch College of Business & Technology has undergone a top-to-bottom transformation since 2019, having moved to West Campus, the revamped former global headquarters of General Electric. The dynamic core curriculum infuses business courses with technology, and vice versa, and makes ample use of SHU's world-class experiential learning spaces, including the iHub coworking space; prototyping, artificial intelligence and cybersecurity; a finance lab with Bloomberg terminals; a student incubator space.
By housing both business and technology programs in one location, the WCBT has created an exciting innovation ecosystem that offers students myriad opportunities to work on their passions, collaborate with faculty on scholarly work and partner with business and tech leaders.
Learning from Leaders
Ninety-five percent of WCBT full-time faculty––many of whom are successful industry leaders in their own right––have doctoral degrees. Collectively, they have worked a total 879 years in the corporate world. And the WCBT's experienced professors not only share their knowledge but also mentor and prepare students to lead. They foster a mission-driven, inclusive community and a think-outside-the-box attitude to harness the benefits of technological convergence through new business models.
The market for business school grads, especially those with MBAs or experience with data analytics, marketing, information technology and engineering management, is on the rise across the country. A solid academic program with an integrated core taught by professors with years of real-world business experience builds a multifaceted foundation.
The WCBT Difference
WCBT students acquire a "future-ready" entrepreneurial mindset grounded in ethical reasoning skills and informed by both modern global perspectives and centuries-old tradition. While not every WCBT student will become an entrepreneur, each will think like one – fully able to comprehend complex challenges, work in diverse teams and find socially sound solutions.
WCBT offers a range of undergraduate, graduate and certificate programs, including anationally ranked MBA and master's degrees in accounting, business analytics, digital marketing, finance, human resource management, cybersecurity and dual-degree programs in disciplines such as computer science and finance.
The business world has been transformed by digital convergence in the past few years, and many schools are talking about adjusting their curricula and augmenting their facilities to meet the new challenges and opportunities. The WCBT difference? We are doing it.