Sponsor Insight
Saint Xavier University Graham School of Management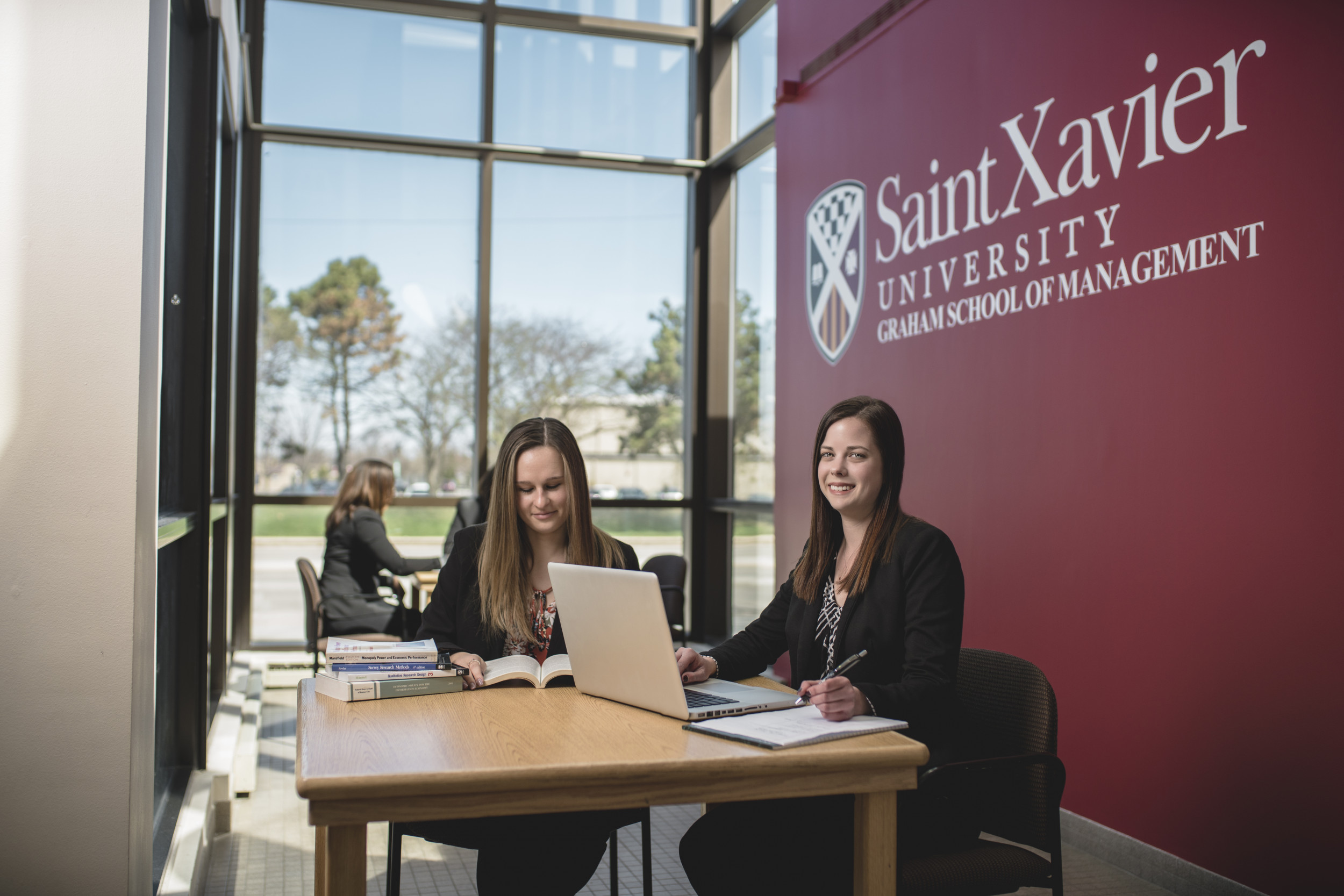 As industries across the United States work to recover from the impact of the COVID-19 pandemic, Saint Xavier University's (SXU) Graham School of Management (GSM) is preparing strong leaders needed to guide businesses toward rehabilitation and success. Improving operations, modifying business models and reshaping strategic direction will be critical for driving business forward in a post-COVID world.
Founded in 1983, GSM provides undergraduate and graduate degree programs and certificates taught by expert faculty who provide a comprehensive, innovative curriculum matched with experiential learning to prepare business students for gainful employment. As a Mercy institution, Saint Xavier has educated students to serve compassionately with curriculum informed by ethical and moral teachings and traditions for 175 years. With distinguished accreditation from the Association to Advance Collegiate Schools of Business (AACSB), GSM prepares both undergraduate and graduate students to become business leaders with personal, professional and service excellence, well-equipped to meet the challenges of the changing fields of business and management.
As industries work to bounce back from the pandemic, human skills, or soft skills, are needed more than ever before. It is critical that business leaders communicate effectively, problem-solve, collaborate and value diversity and inclusion to thrive. Students are prepared to lead in fields like accounting, finance, management, hospitality and digital marketing within SXU's Bachelor of Business Administration (BBA) program. The rigorous and innovative BBA curriculum guides students to become responsible and effective business executives in a diverse and changing global society. At the Master of Business Administration (MBA) level, GSM faculty offer students a variety of unique specializations that align with employment needs in healthcare management, financial fraud examination, investigative and forensic accounting, as well as combined MBA programs in computer science and nursing. The MBA common core represents an integrated curriculum that provides both practical application and a strong foundation in management theory.
Faculty help students build these skills so they know how to invest in business models and technologies that will help businesses not only survive, but thrive as they navigate the unique challenges the economy faces on its path to recovery. High-impact learning strategies in the GSM classrooms directly address the COVID-19 crisis and how operating procedures can be adapted to return businesses to stability.
GSM is home to the Experiential Learning Center, where students engage in hands-on learning experiences conducted in field-based settings with relevant firms outside the traditional classroom environment. Students also gain experience through internship and mentorship opportunities, as well as receive the guidance and support of expert faculty, GSM alumni and business leaders to help them succeed.
GSM belongs to the Beta Gamma Sigma (BGS) Honors Society, which recognizes academic excellence in business studies. GSM is also an institutional partner of Responsible Research in Business and Management (RRBM) and is dedicated to advancing and promoting responsible research in business and management to create a better world. GSM works with leading employers such as PricewaterhouseCoopers (PwC), the Chicago Mercantile Exchange (CME Group) and Weiss Hospitality to ensure students are career ready and on top of relevant emerging trends. On average, 97 percent of GSM alumni are employed, continuing their education or volunteering six months after graduation, with students going on to work at such leading companies as Deloitte, PwC, Salesforce and more. With a business degree from Saint Xavier University in Chicago, opportunities are limitless.
Businesses are essential to a country's economic impact and can improve the way we live. Businesses shape our worlds by providing jobs, fostering global relationships and stimulating communities, and as we prepare our graduates to take on social responsibility and overcome the obstacles left behind by the COVID-19 pandemic to support the growth and development of the regional economic community, Saint Xavier's Mercy education makes the difference – as our graduates are not only ready to change the face of the business industry but change the world for the better.