Sponsor Insight
Suleman Dawood School of Business (SDSB)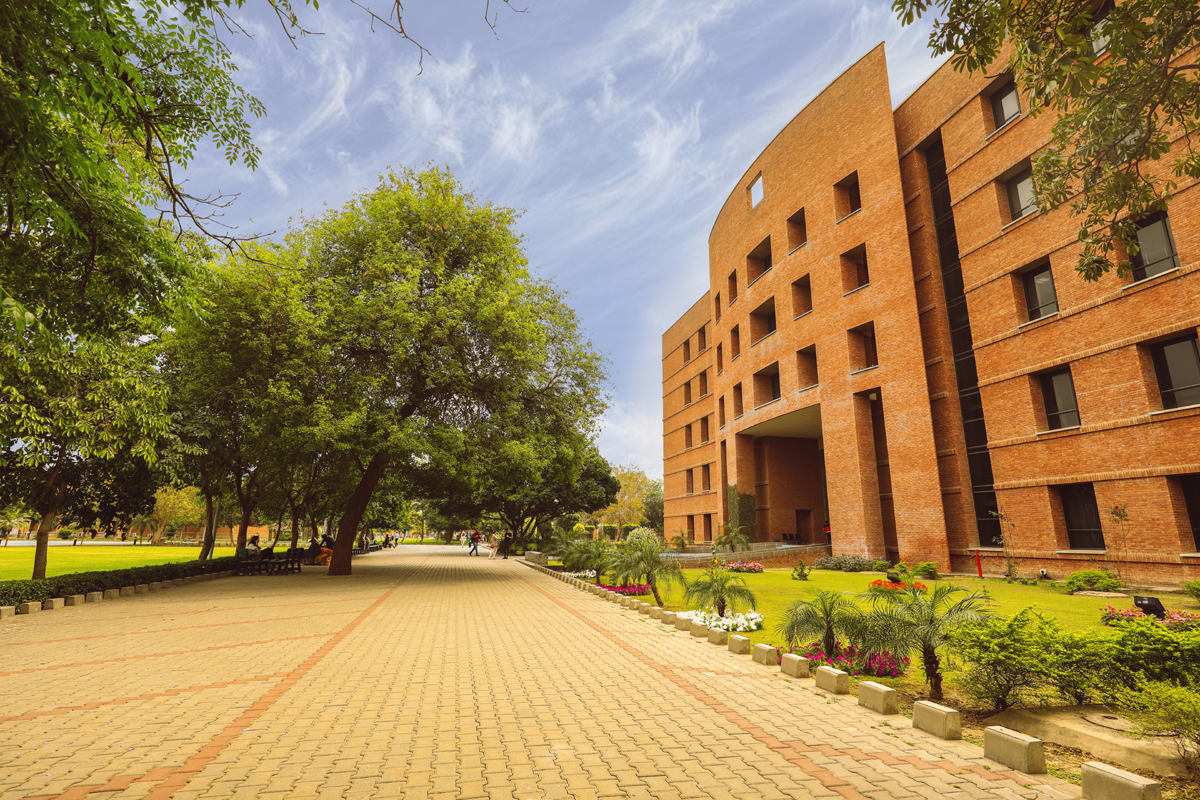 Located in South Asia's culturally vibrant and historic city of Lahore, Suleman Dawood School of Business (SDSB) at the Lahore University of Management Sciences (LUMS) is the top business school in the region. SDSB resides at the intersection of innovative business practices, economic growth, and societal advancement. The School's mission is to advance ethical and thoughtful leadership, influence practice and policy through knowledge generation, and offer its students a transformational learning experience.
Established in 1986, SDSB is Pakistan's first business school to have received the Association of Advance Collegiate Schools of Business (AACSB) International accreditation. Initially modelled on Harvard Business School's teaching philosophy, SDSB stresses case-based learning and holds the largest case study database in Asia. This is combined with the School integrating experiential learning within its programmes with class input from industry leaders and access to a distinguished global alumni network. With a large proportion of the faculty trained at established global universities, cutting-edge research at the School supports management thought and the advancement of organisational practices closely tied to societal betterment.
The business school currently offers several academic programmes:
A four-year BSc degree (majors in Accounting and Finance or Management Science)
MBA
Executive MBA
MS degrees with specializations in
-Accounting and Analytics
-Business and Public Policy
-Financial Management
-Healthcare Management and Innovation
-Supply Chain and Retail Management
-Technology Management and Entrepreneurship
5. PhD in Management
The University espouses a mission of 'Learning without Borders' which cuts across academic, geographic, and socio-economic boundaries making high level education accessible to all. With almost five thousand students from 136 cities, towns, and villages, collectively speaking over 70 languages, the student body at LUMS represents a mosaic of cultural heritage without barriers. LUMS students and the faculty evidence diversity and openness beyond that present in any university in the region.
LUMS' physical space can only be described as an area of outstanding natural beauty within its 100-acre campus affording multiple facilities for sports, including indoor swimming, basketball, squash, tennis, and soccer and cricket fields. Co-curricular activities supported by an elected student council, over fifty student societies, and leadership positions in academic, disciplinary, and student support offices differentiate LUMS from other universities in Pakistan. The University's commitment to innovative teaching, ethical comportment and rich learning experiences explains why over 1,400 employers annually recruit 92% of LUMS graduates within six months.
LUMS and SDSB continue to gain prominence in world rankings. The QS MBA Rankings 2021 places its MBA programme among the top 30 in Asia. The QS Executive MBA Rankings 2020 placed the School's EMBA programme in the Top 15+ in Asia-Pacific. In Business and Management Studies, LUMS formally remains number one in Pakistan. Additionally, it is the only University from Pakistan to be included in the QS World University Rankings 2021 in the Accounting and Finance subject area.
Every woman accepted into a graduate programme at SDSB is awarded a 50 percent scholarship. This places SDSB among the most avant-garde business schools in the world in seeking to positively impact societal development. The MBA Asian Development Bank–Japan Scholarship Program is offered exclusively by LUMS in Pakistan to international students. The Shahid Hussain Foundation Scholarship is open to undergraduate students who are nationals of SAARC member countries.
The Suleman Dawood School of Business serves the diverse educational needs of a culturally plural and geographically dispersed student body, providing excellence in academic, personal, and professional preparation. The business school has no parallel in its commitment to positively impact the region sustainably, ethically, economically and societally.