Sponsor Insight
Susquehanna University Sigmund Weis School of Business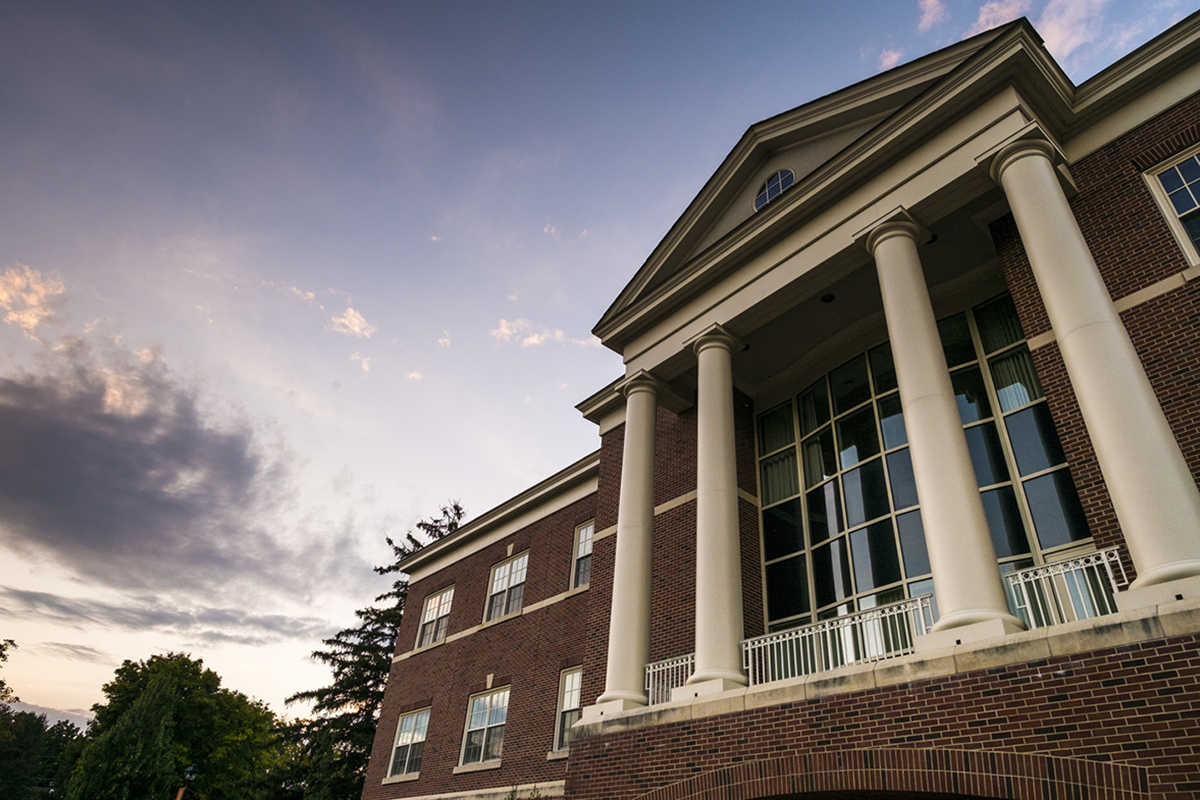 WORLD-CLASS BUSINESS SCHOOL
The Sigmund Weis School of Business at Susquehanna University is among the leading business schools in the world offering degrees in accounting, business data science, economics, finance, international business, luxury brand marketing & management, management and marketing. Minors are offered in entrepreneurship & innovation, professional sales and sustainability management.
Not only is our business program AACSB International accredited, it is focused solely on undergraduate education and experiences, and students get a well-rounded perspective only available at a national liberal arts university.
Global and intercultural competency are highlights of our program, with 100% of students studying away from campus. We guarantee you can complete an internship in a foreign country. Our business students have landed internships in over two dozen countries, including Australia, Brazil, China, England, Germany, Ireland, Italy, South Africa and Spain. Where do you want to go?
Employers value the skills and knowledge our graduates gain. In a recent three-year span, 98% of business students were employed or in graduate school within six months of graduation. We prepare students for a lifetime of achievement, leadership and service. We prepare students for success!
HANDS-ON, DAY ONE
Your studies at Susquehanna will be exciting. You'll have real-world experiences that bring to life what you learn in the classroom.
Earn Bloomberg Certification your first year.
Manage an actual investment portfolio.
Participate in national marketing, sales, finance or entrepreneurship pitch competitions.
Conduct economic research.
Complete internships in major U.S. cities and/or in countries around the globe.
In your first-semester Global Business Perspectives class, you and your team will develop and pitch business solutions to business leaders. Your consulting project to improve corporate profitability will focus on a major company. Recent years have included projects on Netflix, Burberry, Lowe's and Snyder's-Lance.
You'll develop the technical skills and emotional intelligence that employers demand — cogent writing, teamwork, presentation delivery, critical thinking and interpersonal relationships. And you'll build on those strengths in your internship experiences.
GUARANTEED INTERNATIONAL INTERNSHIPS
Susquehanna's study abroad and guaranteed international internship program gives you an exceptional edge — intercultural competence that is sought by multinational companies and U.S. corporations with business interests around the world.
Through our Global Opportunities (GO) program, you'll live and work in a different culture. Whether you spend a few weeks or the entire semester away, you'll expand your confidence, your worldview and your ability to succeed in global business.
TRADE LIKE A PRO
Gain practical experience for your business career via our trading room — a fun, interactive setting — while earning the coveted Bloomberg Certification in your first year. You'll acquire technical skills by utilizing SU's 16 Bloomberg terminals with specialized keyboards, double-screen displays and professional investment software.
The significance of this certification is summed up in one word: jobs. You'll have a huge advantage over your peers when you search for internships and employment after college.
GRADUATE ONE YEAR FASTER
For those interested in accounting, Susquehanna offers a key advantage. Our curriculum is designed so that over 90% of accounting majors graduate with 150 credit hours in just four years. This gives you the ability to sit for the CPA exam without having to take — or pay for — a fifth year of schooling.
TOP-RATED DEGREE
Your degree is earned at a top-rated business school — in addition to AACSB International accreditation, Susquehanna is recognized by the Chartered Financial Analyst Institute. It's a rare combination to have both at a private, undergraduate-only liberal arts university.
Only 5% of the 16,000+ business programs worldwide have earned AACSB accreditation — and of those, only 10 are private, undergraduate-only programs.
Fewer than 4% of business schools worldwide are recognized as a CFA Institute Affiliated University and Susquehanna is one of them.
You'll be part of an elite academic program as you learn to make your mark. Top companies will recognize the quality of your degree, leading to higher salaries and better positions.