Sponsor Insight
The Cybersecurity Threat - Fighting Back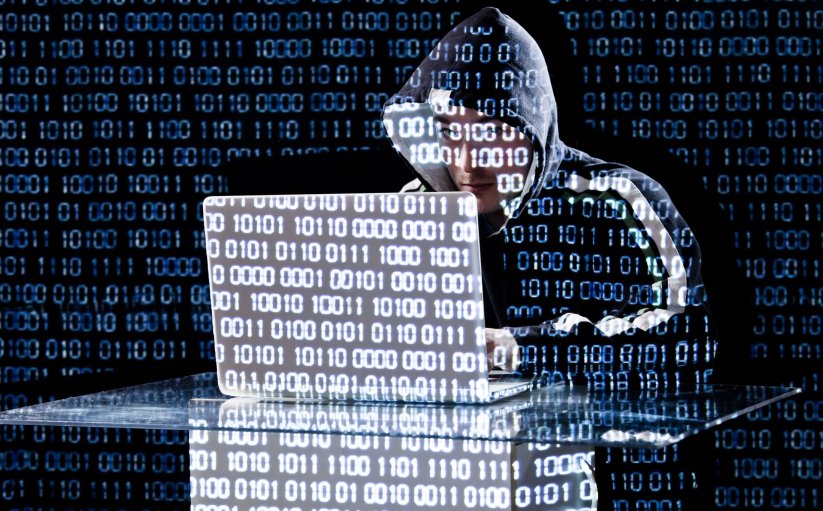 With cyber attacks constantly on the rise, the need to secure our networks is highlighted on a daily basis, not least as publicized in the recent US election revelations. Our increasing reliance on technology has come hand-in-hand with some unsettling statistics for cyber crime; according to various reports, over 60 percent of US companies have been victims of cyber attack, as well as numerous government agencies.
The US government has in recent years made defending its institutions' virtual borders a top priority, implementing the Department of Defense Cyber Strategy in 2015. Cyber education is recognized as a key element within this strategy; specifically the National Initiative for Cybersecurity Education (NICE), as detailed under the "Build the cyber workforce" section of Strategic Goal I.
One initiative that has been introduced is the 'Centers of Academic Excellence in Cybersecurity' program, which is jointly sponsored by the National Security Agency (NSA) and the Department of Homeland Security (DHS). The goal of the program, as stated by the NSA, is to reduce vulnerability in our national information infrastructure by promoting higher education and research in cyber defense and producing professionals with cyber defense expertise for the nation. There are currently more than two hundred higher education institutions, universities and colleges that participate in the program.
Whether as part of the NSA/DHS program or otherwise, education establishments have also been expanding their range of cyber security courses and student numbers. This may in part be a response to the immediate cyber threats facing the US, but is also due to the additional demand for degrees, certificates and other courses, relating to the anticipated future need for more STEM workers.
There are plenty of statistics to be found relating to this demand. An estimate from the Bureau of Labor Statistics states there are currently more than 200,000 available cybersecurity positions and predicts employment growth of 37% within the information security industry over the next 10 years, with 4 out of 5 cyber security jobs requiring a degree. Another report suggested that the demand for cybersecurity professionals over a 5 year period grew 3.5 times faster than other IT sectors and 12 times the rate of employment in general. This exponential growth can no doubt be attributed to the dual driving forces of increased cyber threats and technology proliferation.
Cybersecurity, once the domain of engineering and computing colleges only, is now considered over a broad range of disciplines. It is common to find cyber programs from many other academic institutions including business schools, management schools, natural sciences and liberal arts colleges. Many of the courses are multi-departmental, reflecting the ubiquitous nature of today's cyber threats. Universities are creating Cybersecurity centers and divisions, often as part of their engineering and science colleges, that help to coordinate academic efforts between various departments, as well as undertaking research and offering specialist expertise both internally and to industry externally.
In terms of curriculum there are many options to choose from and some are categorized below;
Fundamentals of cybersecurity and information technology
Computer networking, telecommunications
Software development, app design and scripting
Cryptography and software security, fraud prevention and detection technologies
Database design, management and administration
Digital media and web technology
Enterprise resource planning, project management
Business systems analysis and design
Digital forensics and cyber investigation
Cyber law and ethics
Management and leadership
A number of program types are offered; courses, certificates and professional accreditations, including the CompTIA Security+ and Network+ certifications. However, the focus for most academic institutions is on degree programs. The availability of various electives and certain industry-specific programs provide options for students to pursue careers of interest. Some schools provide dedicated cybersecurity programs while others offer a cybersecurity specialization or concentration as part of a larger major such as information technology or even business studies.
Many students today choose to earn their bachelor's or master's degree online, and a high proportion of programs in cybersecurity are offered in this format, allowing much greater flexibility for students with other commitments. Distance learning provides students access to the best programs and educators, while interacting with fellow students from around the world.
As the demand for cybersecurity posts are high both in the public and private sector, financial incentives are being offered to those who wish to pursue a degree in cybersecurity that may cover tuition fees and the cost of living. Financial aids are provided through state-sponsored schemes such as the CyberCorps Scholarship For Service (SFS).
Cybersecurity programs are designed to develop candidates so they can work in any industry sector, all of which have a need to combat hackers, data thieves and other cyber threats. There are many career options open to the qualified cybersecurity professional.
One of the first decisions a cyber professional needs to make is whether to enter the public or private sector. Given the emphasis the US Government has placed on cybersecurity, it can be virtually assured that there will be available positions within the public sector, although it is estimated by the Bureau of Labor Statistics that these make up less than 3% of the national total of information security analysts employed. Public sector jobs are mostly within the military or a federal government agency, such as U.S. Cyber Command, CIA, NSA, DHS and the FBI. State and local governments are also employing cyber talent.
The majority of cybersecurity job openings are within the private sector. These positions exist across virtually all industries. There are considerations that need to be made before choosing either the public or private sector; in general pay is higher within the private sector and the recruitment process much shorter. However long-term employment prospects and security are usually better within the public sector, employees are provided with great training options and are often given better employment benefits. Applicants for government positions must have a clean criminal record and are submitted to rigorous background checks that sometimes include polygraph testing.
Across both private and public sectors, career paths include:
Network and computer administrators
Software engineers
Information security and data analysts
Cryptographers
Web and app designers
Digital forensic investigators
Cyber lawyers
Security officers
Managers and administrators
Cyber professionals can expect to be rewarded well for their services. A 2014 survey by the SANS institute stated that information security professionals command salaries and bonuses that are well above the national average for US workers.
According to the U.S. Bureau of Labor Statistics the mean annual salary in 2013 for private sector cybersecurity analyst jobs was just over $92,000 and it is highly likely to have risen since then. Other sources put salaries for top professionals between $200,000 and $400,000.
For those considering a career in cybersecurity, this field represents one of most exciting, rewarding and sought after professions that exists today. It is one of the fastest growing employment segments in IT and is expected to grow to nearly $200 billion in the next few years. The proliferation of technology is set to continue, with our homes, devices and lives becoming increasingly interconnected - the threats to our systems both at home and at work will also continue to rise and need to be challenged.
For more information on Educational Insight Sections please contact inquiries@insight-team.com.