Sponsor Insight
Florida Institute of Technology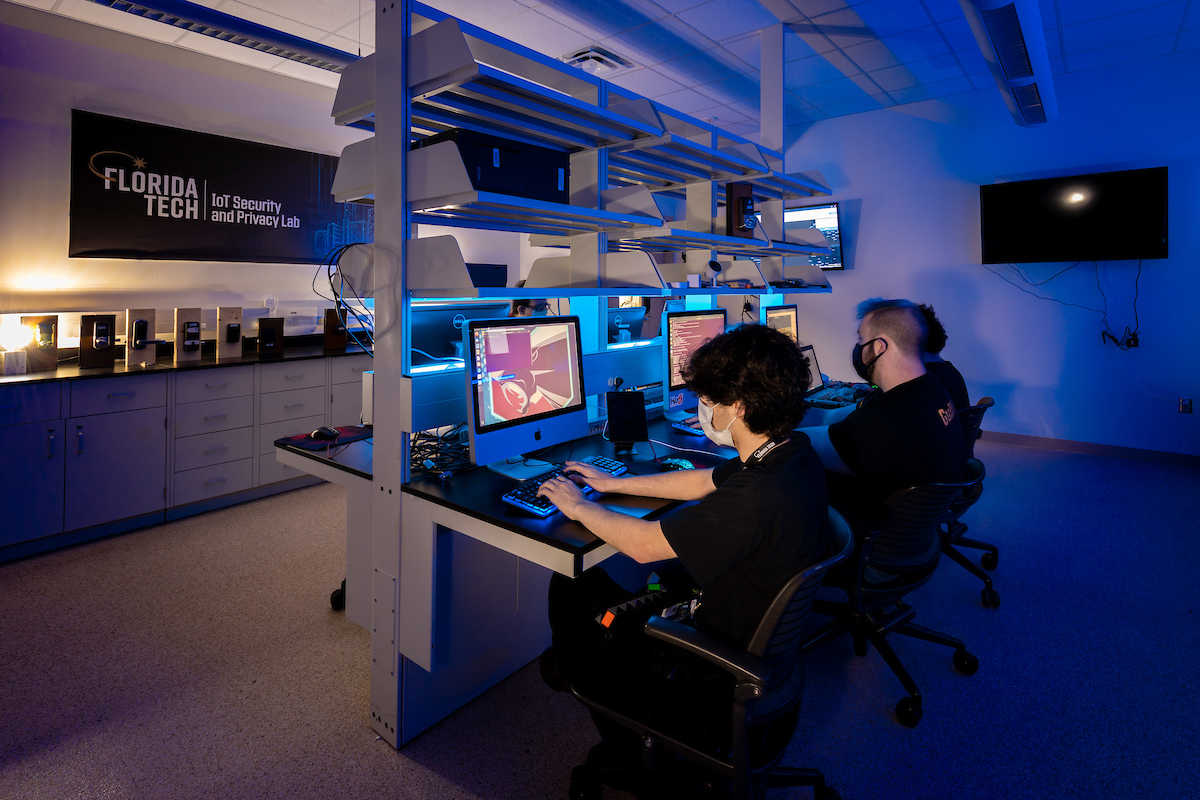 Florida Institute of Technology is a national, doctoral-granting research university located on Florida's Space Coast, close enough to NASA's Kennedy Space Center that students have been watching rocket launches from campus since our founding in 1958.
Designated by the National Security Agency and Department of Homeland Security as a National Center of Academic Excellence in Cyber Defense Research, Florida Tech is a leader in cybersecurity education and innovation.
College-bound students seeking a solid foundation for a career in cybersecurity can get their start by enrolling in one of Florida Tech's hands-on undergraduate degree programs, such as software engineering or computer science, which they can pair with our cyber operations concentration. Faculty are quick to involve undergraduates in their research groups, which provide early career-oriented training in cybersecurity research and development.
At the graduate level, the university's College of Engineering and Science offers both traditional and online master's degree programs in cybersecurity: MBA – Cybersecurity (Online); M.S. Information Technology – Cybersecurity (Online); M.S. Information Assurance and Cybersecurity (Campus, Online).
These programs are designed to equip students with the advanced skills needed to design network systems that are resilient to attacks and robust to a growing list of security risks facing corporate, government and military organizations. These threats include identity theft, intellectual property theft and piracy, unlawful access to personal and proprietary information and infrastructure vulnerabilities.
Florida Tech is also a top choice for students who wish to conduct doctoral-level research in cybersecurity. Students pursuing a Ph.D. in computer science, for example, may work closely with faculty to focus their dissertation work in novel areas of cybersecurity, completing and publishing research that contributes new knowledge and technologies to the discipline.
Much of the advanced cybersecurity research and education happening at Florida Tech takes place in its L3Harris Institute for Assured Information, an interdisciplinary center that approaches cybersecurity as more than a technology problem. The result is a scientific culture that brings together computer science, psychology, business and biology to carry out cutting-edge research and develop new systems and technologies.
Graduates of Florida Tech's computer science and cybersecurity degree programs are well-prepared for the careers of today and tomorrow, and advanced expertise in information assurance is in demand. Our alumni are actively recruited by industries where privacy and security are critical, such as health care, government, finance and the military.
The success of Florida Tech's alumni is one of the reasons the university has been lauded by Forbes as a "Best Value College" and by PayScale as one of the "Best Universities in the U.S. for Return on Investment." The PayScale survey placed Florida Tech in the top 6 percent of more than 900 private universities nationwide and No. 2 in Florida based on the midcareer median salaries of its graduates.
For more information about Florida Institute of Technology's degree programs, visit www.floridatech.edu/programs. To apply, go to www.floridatech.edu/apply.