Sponsor Insight
Northern Kentucky University College of Informatics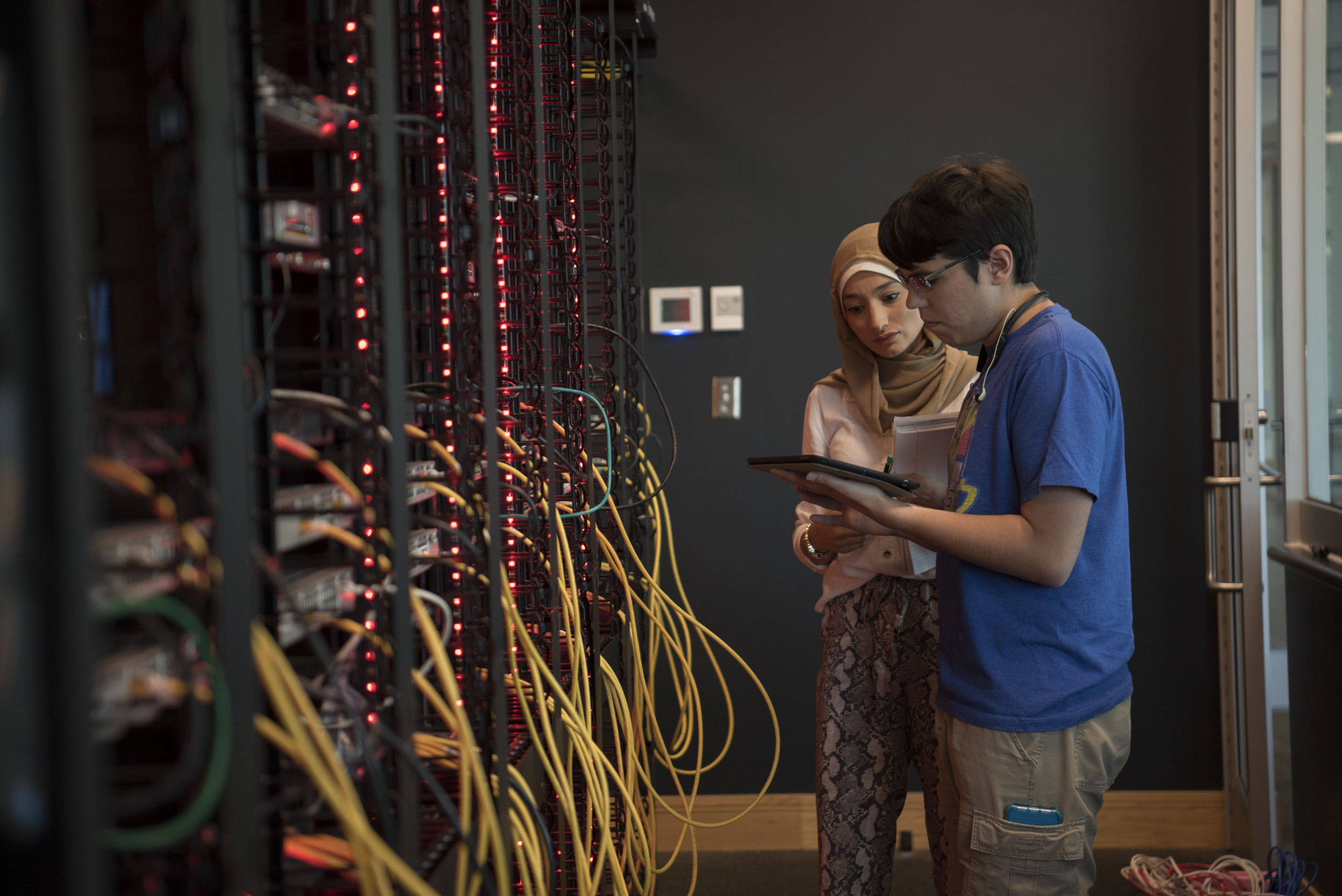 Local, national, and global demand for cybersecurity professionals continues to grow, and the growth in demand is far outpacing supply. Universities and training companies are rising to the challenge. But those seeking an optimal path into this fast-changing field need to find the option that is just right for them.
Northern Kentucky University has two compelling Cybersecurity degrees on offer: a Bachelor of Science, offered in person with many classes available with online options; and a Master of Science, offered fully online in an accelerated seven-week course format.
Why Cybersecurity at Northern Kentucky University?
Located on a hilltop overlooking the skyline of Cincinnati, NKU enrolls over 15,000 students across seven colleges. In 2014 it was the first university in the Cincinnati Tri-State area to be designated a Center of Academic Excellence in Cyber Defense Education by the National Security Agency and the Department of Homeland Security, a designation that was renewed in 2019.
Northern Kentucky University maintains an average class size of 25 students as part of its "student-ready university" philosophy. Full-time faculty do most of the teaching in the majors; students are unlikely to encounter graduate teaching assistants.
The Chronicle of Higher Education ranked NKU in 2019 as a top university for women in computing, outranking all other universities in the Cincinnati Tri-State area in the percentage of female graduates from its Computer Science department. Nearly one-third of the department's full-time faculty are women. It houses not just Cybersecurity, but one of the earliest Data Science bachelor's programs in the country (established 2013) and the Computer Information Technology program, the #2 enrolled major at NKU.
All these programs are offered through the NKU College of Informatics. The college offers a wide variety of information-centric degrees, ranging from Business Information Systems to 3D Digital Design & Visual Effects. This interdisciplinary range creates for great synergies, which both students and their future employers respect. It is home to a variety of student organizations, including Women in Informatics.
The Bachelor of Science in Cybersecurity
NKU's cybersecurity bachelor's program integrates skills from computer science and information technology with cybersecurity fundamentals to provide you with the professional skills you need to face today's threats and tomorrow's. In our program, you will learn to prevent, detect, and mitigate cyberattacks using a combination of technical and critical-thinking skills.
The degree can be completed, if desired, exclusively via online and evening in-person classes. The technical courses are all offered in Griffin Hall, one of the region's landmark high-tech buildings. Students will do hands-on exercises in the JRG Cyber Threat Intelligence Lab, which opened in 2018. The lab provides a premier cybersecurity learning space that is a combination threat intelligence center and network cybersecurity laboratory. This space was created with input from top corporate security professionals to create a real-world environment for students to get hands-on learning.
In addition to a broad range of co-op and internship opportunities in our large metro area, students can explore other experiential learning options. Our NKU Cyber Defense team holds weekly meetings and simulation competitions so students can put their knowledge into action in a live networking environment. Since 2009, NKU has been participating in the Collegiate Cyber Defense Competition and brought home many trophies. These competitions concentrate on defending an operational network while keeping critical business services running. Research opportunities with our professors are also available.
The Master of Science in Cybersecurity
With an expected launch in Fall 2021, the Master of Science in Cybersecurity is a fully online program addressed both to those without a technical undergraduate degree who are seeking upskilling, and to those with an IT background who want to learn the state of the art in cybersecurity. Classes are offered in an accelerated seven-week format. Students can jump on or off during any of six start-dates during the year.