Sponsor Insight
Purdue School of Engineering and Technology, IUPUI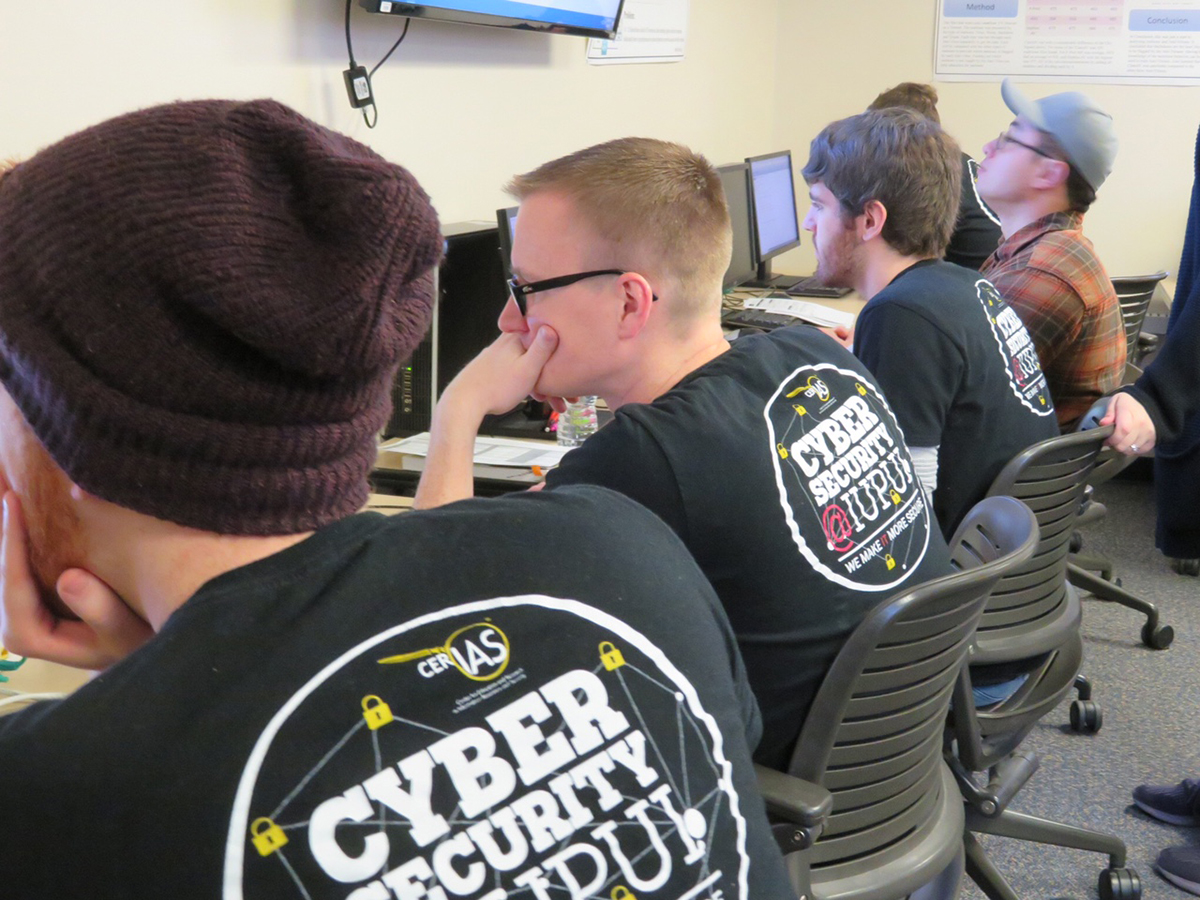 From ransomware to phishing schemes cybersecurity threats are the greatest challenge to information technology in the digital age. Channel your curiosity and passion for technology to become a cybersecurity professional.
The Purdue School of Engineering and Technology at Indiana University-Purdue University Indianapolis (IUPUI) offers both a Purdue Bachelor of Science in Cybersecurity and a Purdue Master of Science in Cybersecurity and Trusted Systems.
The BS in Cybersecurity degree will prepare you to enter the workforce in the rapidly advancing field of cybersecurity and will enable you to address the security challenges and risks that industries encounter daily. The MS in Cybersecurity and Trusted Systems degree will provide a solid, comprehensive background in the related topics of cybersecurity engineering and their applications. Students gain skills in a wide range of areas. The areas include malware analysis, reverse engineering, intrusion detection, risk assessment and mitigation, white hat, gray hat, and black hat hacking and mindsets; security analytics, cloud security and AI security.
From both the BS in Cybersecurity and the MS in Cybersecurity and Trusted Systems degree programs, the Cybersecurity knowledge and experience will provide the graduate many career opportunities. The Cybersecurity skillset is in demand and well compensated in Central Indiana and elsewhere in the United States. Across the board, cybersecurity careers offer competitive pay, growth opportunity, job security, exciting day-to-day tasks and the chance to make a difference in your community, state, region, and country, and world.
With a Purdue degree from the Purdue School of Engineering and Technology, IUPUI, you are learning from a recognized cybersecurity education provider. The BS in Cybersecurity and the MS in Cybersecurity and Trusted Systems programs are part of the National Security Agency (NSA) National Center of Academic Excellence in Information Assurance Education and in Information Assurance Research (CAE/IAE and CAE/R). You will be part of a Purdue undergraduate and graduate programs, which consistently ranks in the top cybersecurity programs among universities. Students become a student member of the Purdue CERIAS center and will have the opportunity to work as research assistants in NSF funded research and education projects.
The location of these programs offer many opportunities. Indianapolis area has seen the growth of Cybersecurity and Information Assurance related companies in recent years. In addition to the existing big healthcare-related companies such as Lilly and Anthem, there have been more technological oriented companies expanding in the central Indiana region (e.g., Genesys, Salesforce, etc.) and some major corporations such as Pondurance, Simon Property Group, LLC., and Infosys. All of these companies will need to hire employees with knowledge intensive skill sets. Moreover, concerns of security are no longer limited to IT related companies; the need to monitor and adhere to good cybersecurity principles is pervasive not just in IT, but engineering, health, automotive, manufacturing, etc.
About IUPUI
IUPUI is a distinctive combination of the best of Indiana's two major universities: Purdue University and Indiana University. IUPUI is an urban campus with the dynamic spirit that characterizes metropolitan Indianapolis.
In a city full of opportunity, the Purdue School of Engineering and Technology at IUPUI is regarded as one of America's premier urban schools of engineering and technology. We offer undergraduate and graduate degree programs that prepare students for careers in a global economy and are recognized regionally, nationally, and internationally for our excellence in teaching and learning, research and creative activities, and community engagement.
Midwest Student Exchange Program (MSEP)
The MSEP, a multistate tuition reciprocity program established by the Midwestern Higher Education Compact. Residents of Illinois, Kansas, Minnesota, Missouri, Nebraska, North Dakota, Ohio, or Wisconsin who have a minimum GPA of 2.75 or higher will automatically receive our MSEP Award, which represents a 55% reduction in nonresident tuition at IUPUI.
Michigan Student Excellence Award (MSEA)
Undergraduate Michigan residents admitted to IUPUI with a minimum GPA of 3.0 will receive the MSEA. Similar to the MSEP, the MSEA will be automatically awarded at the time of admission.