Sponsor Insight
Florida Polytechnic University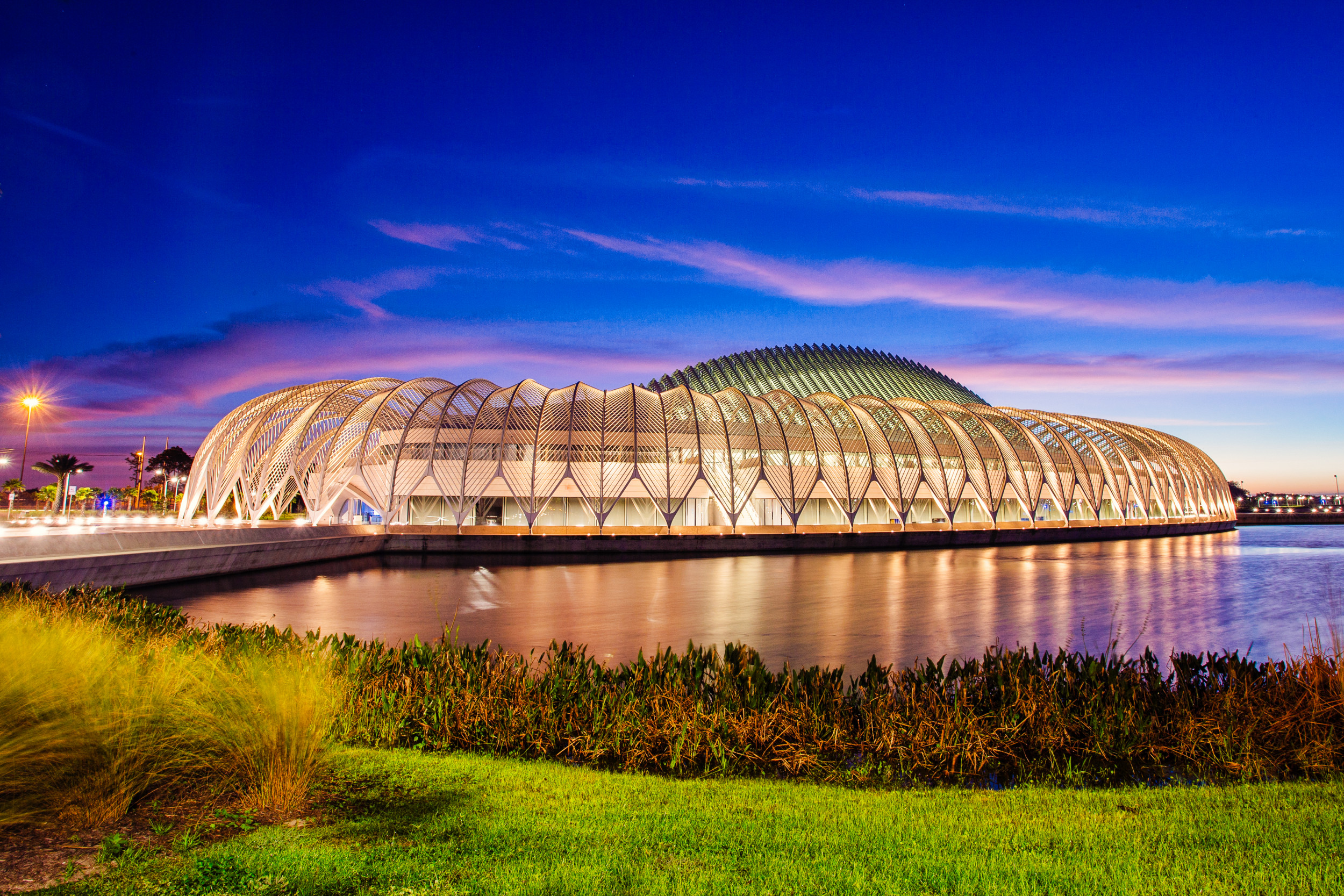 Florida's Premier Public STEM University
Florida Poly is a small, selective public university dedicated exclusively to the core, essential STEM disciplines. Located between Tampa and Orlando, its enviable location in the heart of central Florida is just a short drive to some of the World's best amusement parks, beaches, and tech companies. But more importantly, its innovative, project-based curriculum has a strong record of producing highly qualified and motivated graduates in some of the nation's most in-demand fields. The result is a growing workforce ready to address today's needs while solving tomorrow's problems.
At Florida Poly, students learn by doing. In small classes taught by leaders in their fields, the core concepts of engineering and computer science take center stage, allowing for deeper, more meaningful understanding of foundational principles and cutting-edge material.
Students can focus on one of 32 concentrations within degree programs such as electrical engineering, computer engineering, mechanical engineering, engineering mathematics, data science, business analytics, engineering physics, environmental engineering, and computer science. Specialized concentrations include autonomous robotics systems, machine intelligence, big data analytics, renewable energy, the physics of space and health systems engineering
The University's dynamic, nimble curriculum adjusts to meet the changing needs of industry, producing graduates ready and eager to get to work.
The small, four-year public University prizes self-motivated projects and supports students as they pursue their own ideas through the help of caring faculty and an internationally-recognized entrepreneurship program.
Research opportunities also abound for both undergraduate and graduate students, as well as opportunities to connect with industry through internships and senior capstone projects. A senior capstone design showcase each spring allows students to show off the hard work and ingenuity they applied to a real-world problem put forth by a partner in industry.
Intimate workshops and webinars give students face-to-face access to business leaders eager to share their story and answer student questions. The Career Development Office works closely with students to help them polish their resumes, sharpen interview skills, and connect with potential employers.
With a student-to-faculty ratio of 16 to 1, Florida Poly students build strong connections with faculty and have unparalleled access to some of the brightest minds in their field. Curiosity and collaboration combine to improve the research and education process for all involved.
Additionally, students have access to a number of high-tech labs, a super-computer, and one of the largest collections of 3D printers in higher education. The 90,000+ square foot Applied Research Center (ARC) broke ground in September 2019 and will become a research hub for students, faculty, and high-tech industry in the region.
As the most affordable public university in Florida, the institution focuses its resources on providing innovative educational opportunities rather than on administrative overhead. Florida Poly has been ranked number one in the nation for lowest out-of-state tuition and second in the nation for the best affordable mechanical engineering degree program. Tuition, fees, room, and board are listed at $16,411 for Florida residents, and $32,476 for out-of-state students. It's notable that more than 85% of students earn merit and/or need-based scholarships that average $9,500 annually.
The tight-knit campus community offers dozens of student clubs and professional organizations to help students find their niche while expanding their individual horizons.
In addition, the campus is home to several much beloved traditions, including the Florida Poly Pi Run – a celebration of math and fitness; an annual hackathon, which tests ingenuity and collaboration; and Florida PolyCon, the University's own student-run comic book convention that draws hundreds of people from across Florida to celebrate geek culture and experience a wide spectrum of entertainment.
All of this takes place at the University's iconic Innovation, Science, and Technology Building. Designed by famed architect Dr. Santiago Calatrava, the building has received numerous design awards and has been named one of the most breathtaking buildings in the world.