Sponsor Insight
Trinity College Dublin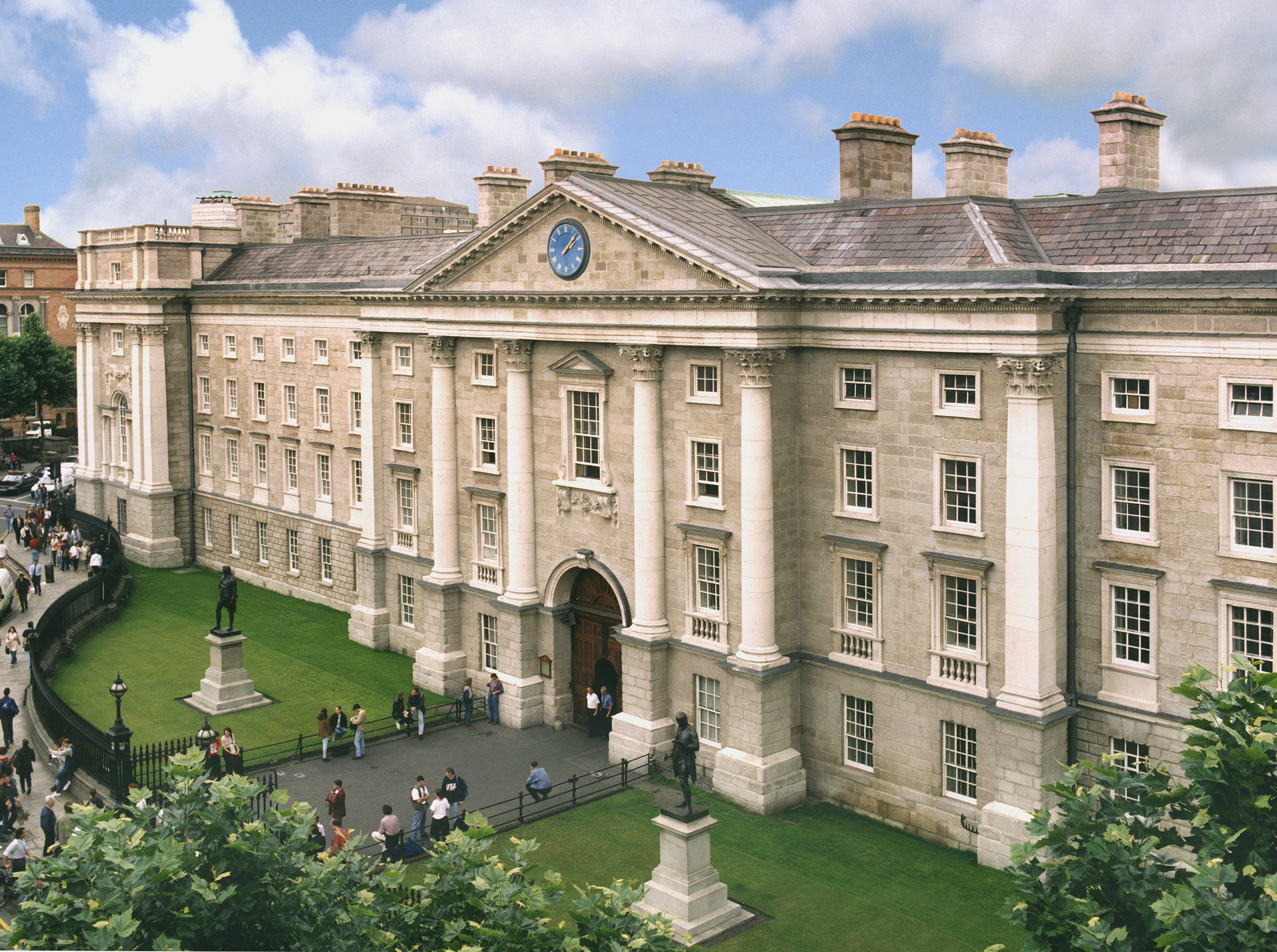 Trinity College Dublin, the University of Dublin is a leading European research university, and Ireland's highest ranked, with a global reputation for excellence in teaching, research and innovation.
Trinity has embarked on an ambitious project to expand education and research activities across three of its Schools; The Schools of Engineering, Natural Sciences, and Computer Science & Statistics. This expansion is being executed as a single strategic activity in the area of "Engineering, Environment, and Emerging Technologies", or E3.
The E3 initiative will position Ireland at the forefront of fields of research in Science, Technology, Engineering, and Mathematics (the STEM disciplines), that are crucial for future economic competitiveness. It will educate engineers and scientists for employment in existing and new technology sectors, equip them with the skills and attributes to lead in the creation of new businesses, and place Ireland in a leadership role globally for the quality of graduates in the STEM disciplines. Importantly, as Professor Sylvia Draper, the Dean of Engineering Mathematics and Science explains the E3 programmes will also "imbibe students with the skills they need to tackle the global challenges of today and tomorrow and to bring world-changing discoveries within their reach".
In 2020 two new undergraduate degree programmes were developed to support E3's expansion: Bachelor of Environmental Science and Engineering and the Bachelor of Computer Science and Geography. September 2021 will see the first intake of students onto these programmes.
At the forefront of this expansion is the new Martin Naughton E3 Learning Foundry, a state-of-the-art 7,256 square metre new learning facility which is in construction on the main Trinity campus, which will deliver new teaching facilities and an innovative interactive learning space for undergraduate and postgraduate students. With our leading research professors and staff, graduates will become co-creators of their futures and that of generations to come. Together they will seek out 'balanced solutions for a better world' and enable society to live on this planet in a more sustainable and equitable way.
Further information about courses and student life at Trinity should visit https://www.tcd.ie/study/
The School of Engineering at Trinity College Dublin
The School of Engineering at Trinity has been teaching Engineering since 1841. The School of Engineering is a vibrant, intellectual community of innovative researchers, teachers and students, which combines high-quality teaching with expansive research activity.
Trinity is ranked in the top 120 in the world for studying Engineering (QS World Subject Rankings 2020) and offers outstanding teaching by engineers who are at the forefront of their field worldwide. It has a strong philosophy of research-led teaching and continuously benchmarks itself against the top international engineering schools.
The School offers a wide range of undergraduate and postgraduate programmes which include; B.Sc. in Engineering with Management, B.Sc. in Biomedical Engineering, a new integrated B.Sc. in Environmental Science and Engineering (first intake 2021), along with masters options including; MSc in Engineering (with four stream options available Environmental Engineering, Structural & Geotechnical Engineering, Transport Engineering, Sustainable Energy Engineering).
The School of Computer Science & Statistics
The School of Computer Science and Statistics is recognised for establishing computer science as an academic discipline in Ireland. It is ranked number 1 in Ireland, top 25 in Europe and top 100 worldwide (QS subject rankings, 2020).
The School has earned a strong international reputation and is actively engaged in research across virtually all areas of computer science including artificial intelligence, future networks and the Internet of Things (IoT); graphics, vision, augmented and virtual reality; smart cities; statistics and data science. In addition, the school leads three major nationally funded large-scale research centres; ADAPT, CONNECT, and ENABLE.
The School collaborates with leading employers and fosters innovation through its many successful start-up companies – including the formation of multi-million Euro companies such as Havok and the first Irish company to be floated on the NASDAQ, Iona Technologies.
Whichever career route our programme students choose, we are preparing them with strong research skills and an ability to ask insightful and pertinent questions. Whether they choose to join Ireland's vibrant R&D sector or to enter academia, Trinity students are helping to ask and answer some of the most pressing questions in Computer Science & Statistics.
The School offers a wide range of undergraduate and postgraduate programmes which include; B.A. in Computer Science and Business, and MSc in Computer Science (with four stream options available covering Augmented & Virtual Reality, Data Science, Intelligence Systems, and Future Networks).