Sponsor Insight
New York Institute of Technology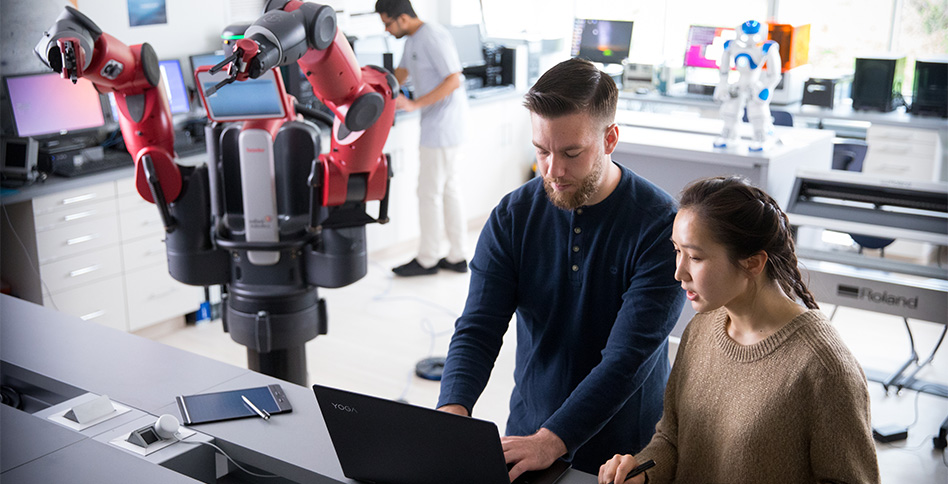 In a February 2022 report issued by Georgetown University's Center on Education and the Workforce, New York Institute of Technology ranked among the top 2 percent of U.S. colleges for return on investment (ROI) for low-income students. New York Tech, one of the most affordable private universities in New York State, ranked No. 72 among 3,410 U.S. institutions, including public and private, non- and for-profit institutions offering certificate, associate, and bachelor's degrees.
New York Tech's high-quality College of Engineering and Computing Sciences undergraduate and graduate programs prepare students for advanced studies and challenging positions in business, government, and industry. Integral to the college's success are our faculty's dedication to teaching, scholarship, and service; the support of New York Tech alumni, industrial advisory boards, friends, and employers; and state-of-the-art facilities, which provide students with a solid foundation for achievement and innovation.
To accomplish our mission, we offer a broad range of outstanding, accredited academic programs including Bachelors of Science in Electrical and Computer Engineering, Mechanical Engineering, and Computer Science. We have a number of highly acclaimed Master of Science degree programs in addition to our Ph.D. degrees in Engineering and Computer Science.
Our Entrepreneurship and Technology Innovation Center (ETIC) has served as New York Tech's hub for cultivating new businesses, products, and fresh ideas in technology, engineering, and applied sciences since 2015. As part of a new agreement, NASA has contracted with New York Tech to have our ETIC student employees build technology prototypes based on existing NASA patents and create professional marketing materials for NASA to use in efforts to commercialize the technology.
Through our strong ties to industry and technology firms, students have access to professional resources that prepare them for the job market. A partnership with Zscaler, a leader in cloud security, allows students to gain skills and practical experiences with secure access service edge and zero trust best practices. We have also partnered with Red Hat, the world's leading provider of enterprise open source solutions, to offer students real-world Linux-based skills and credentials.
At the College of Engineering and Computing Sciences, you will find a community of learners dedicated to addressing some of the world's most complex engineering challenges. We pride ourselves on the success that comes from our top-notch faculty researchers, who see the challenge of unlimited problems as an opportunity to develop new and innovative solutions. The 21 research labs led by our faculty push the frontiers of knowledge in disciplines ranging from bioengineering to cybersecurity, from radar to communications.
Our commitment to diversity, equity, and inclusion has won us national attention. As a recipient of the Bronze Level of the American Society of Engineering Education (ASEE) Diversity Recognition Program, we are among the nation's leaders in inclusive excellence. Our national award-winning initiatives such as "Women in Engineering and Technology Day" and "Python Programming Workshops for Women and Single Parents" are examples of recognized efforts to broaden the participation of women and underrepresented minorities in the STEM fields.
At the College of Engineering and Computing Sciences, you'll be prepard to reinvent the future in our engineering and computer science programs, which, coupled with our passion for innovation and creation, prepare you to be successful as an engaged member of the next generation of doers, makers, and innovators.