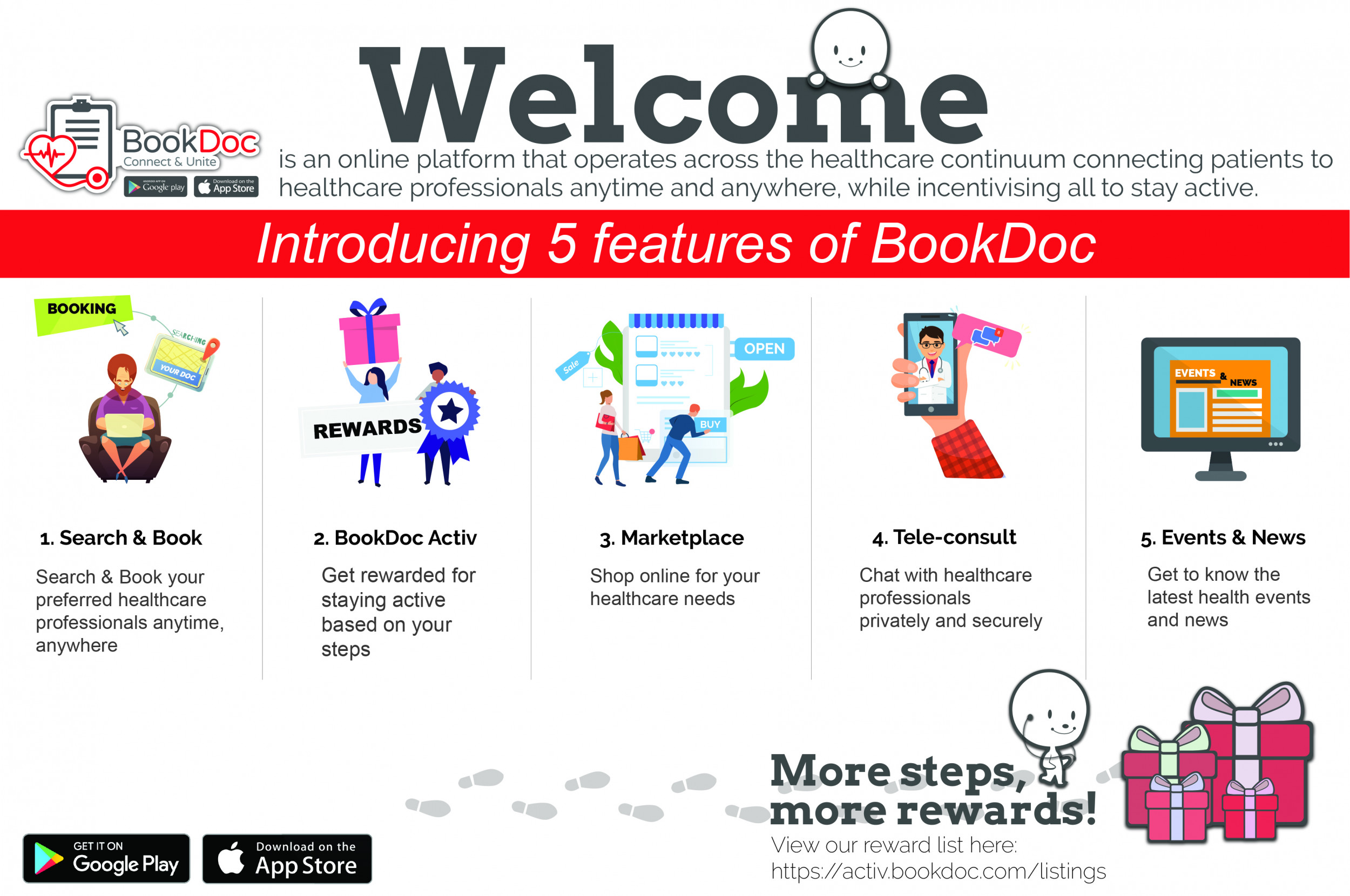 BookDoc is an online healthcare platform which is available on Android and iOS and is currently operationally present in 5 countries & 20 cities (Malaysia, Singapore, Hong Kong, Thailand & Indonesia). Founded in October 2015.
BookDoc provides the following 5 features.
1. SEARCH & BOOK: Search & Book appointments with doctors (1-stop booking platform integrated with Uber, Grab, Agoda, Malindo Air and Airbnb).
2. BOOKDOC ACTIV: Rewards users with discounts/freebies based on their step count per day from over 100 reward partners in 1,800 location offline and online.
3. MARKETPLACE: An e-commerce platform with over 5,000 products and services.
4. TELE-CONSULT: Bringing healthcare to your fingertips by specialist ranging from child, skin, mental, women and sexual health.
5. EVENTS & NEWS: All your nearest health-care related events along with the latest medical news provided by MIMS.