Sponsor Insight
Cleveland Institute of Art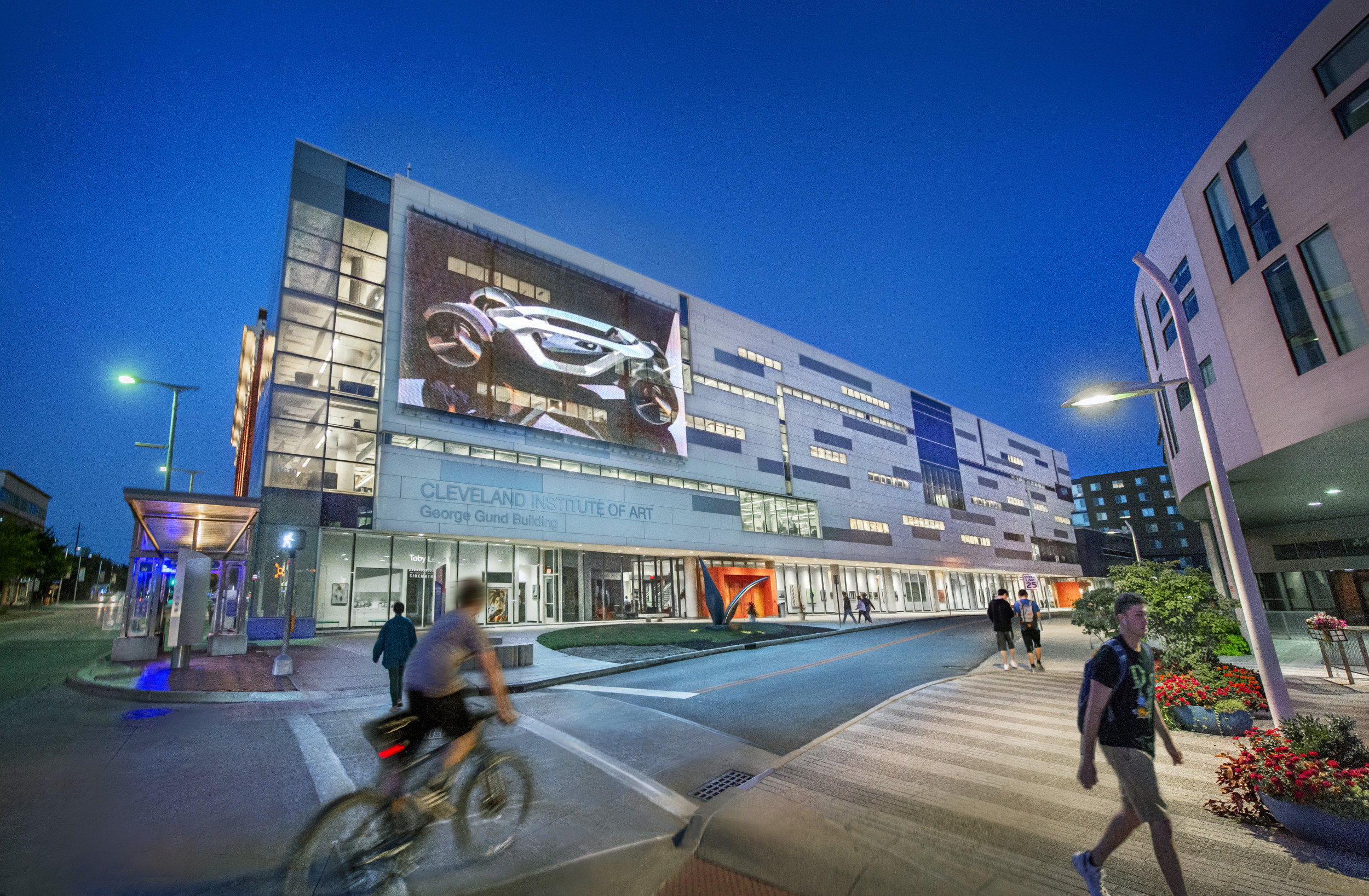 The Cleveland Institute of Art is one of the nation's leading accredited independent colleges of art and design. Since 1882, the College has nurtured individuals to pursue and attain creative careers that matter personally—and to the world. From the start, you'll think of your work in a professional context. As you build technical and problem-solving skills in your major, you'll be encouraged to explore other art and design disciplines. You'll establish and refine standards of quality for your work, and learn to communicate effectively about your ideas and projects.
You'll create in state-of-the-art facilities, learning how to think, live, and work as a professional artist or designer. Your learning environments will include personal studios, shared maker spaces, and world-class cultural institutions within walking distance in Cleveland's University Circle.
Small class sizes ensure that you have regular, meaningful contact with faculty members who, in their own practices, are engaged in regional, national, and international arenas. They have created films for Pixar and Disney, made giant inflatable sculptures for national art exhibitions, and have shown their work in galleries and museums around the world. In an increasingly global world, you'll also benefit from the perspectives of our accomplished Liberal Arts faculty, who are historians, authors, researchers, and scholars.
Cleveland Institute of Art offers majors in the fine arts, craft, entertainment arts and design. Programs include: Animation, Craft + Design, Drawing, Game Design, Graphic Design, Illustration, Industrial Design, Interior Architecture, Life Sciences Illustration, Painting, Photography, Printmaking, Sculpture + Expanded Media, Transportation Design, and Video + Digital Cinema.
Students pursuing careers in game design and entertainment arts develop experiences and build the foundation for a career in art- and media-related industries. Our students work with innovative production processes including 3D modeling, animation, programming, virtual reality (VR), augmented reality (AR), visual design, audio, interactive storytelling and game production. You'll learn the techniques while understanding the theory, criticism and context of video game culture and digital media. While creating interesting and usable content, you'll build character and level development skills with an understanding of the physical, cognitive, cultural, and political aspects of human interaction.
And thanks to CIA's commitment to ensuring career readiness, you will graduate with real-world experience. All of our students earn credit through internships or courses that connect with projects outside CIA. This lets you put your classroom and studio knowledge to work in a professional setting while being guided by faculty. You'll learn what it takes to meet client expectations, and you will emerge with confidence that will serve you as you launch your career.
First-year students live in our Uptown Residence Hall. Designed in consultation with students, these contemporary two-bedroom suites house two students per bedroom, each with their own bath. The bedrooms are connected by a common work area and kitchenette. Uptown's six floors feature lounge areas, a cardio space, onsite printing, free laundry, and three outdoor decks with views of MOCA Cleveland and the downtown skyline. Second-year students live in Euclid 117, our residence hall featuring four-person suites with individual bedrooms, complete kitchens, and shared living spaces.
Both residence halls are located just steps from our campus, in Cleveland's University Circle neighborhood. University Circle includes students from Case Western Reserve University, and features more than 20 cultural, healthcare, and educational institutions—all within two square miles. Neighborhoods like Little Italy, Coventry Village, and Cedar-Lee offer arts, restaurants, and shopping. Each is just a short bike ride away.
Downtown Cleveland, just five miles away, is home to numerous corporate headquarters, the Rock and Roll Hall of Fame, and Cleveland's professional sports teams, the Cavaliers, Browns, and Indians.
CIA students go on to amazing careers, from working as designers of cars, jewelry, and video games to becoming visionary painters, ceramicists, and concept artists. Together they form an extensive network of professionals that you'll tap throughout your creative career.