Sponsor Insight
Savannah College of Art and Design (SCAD)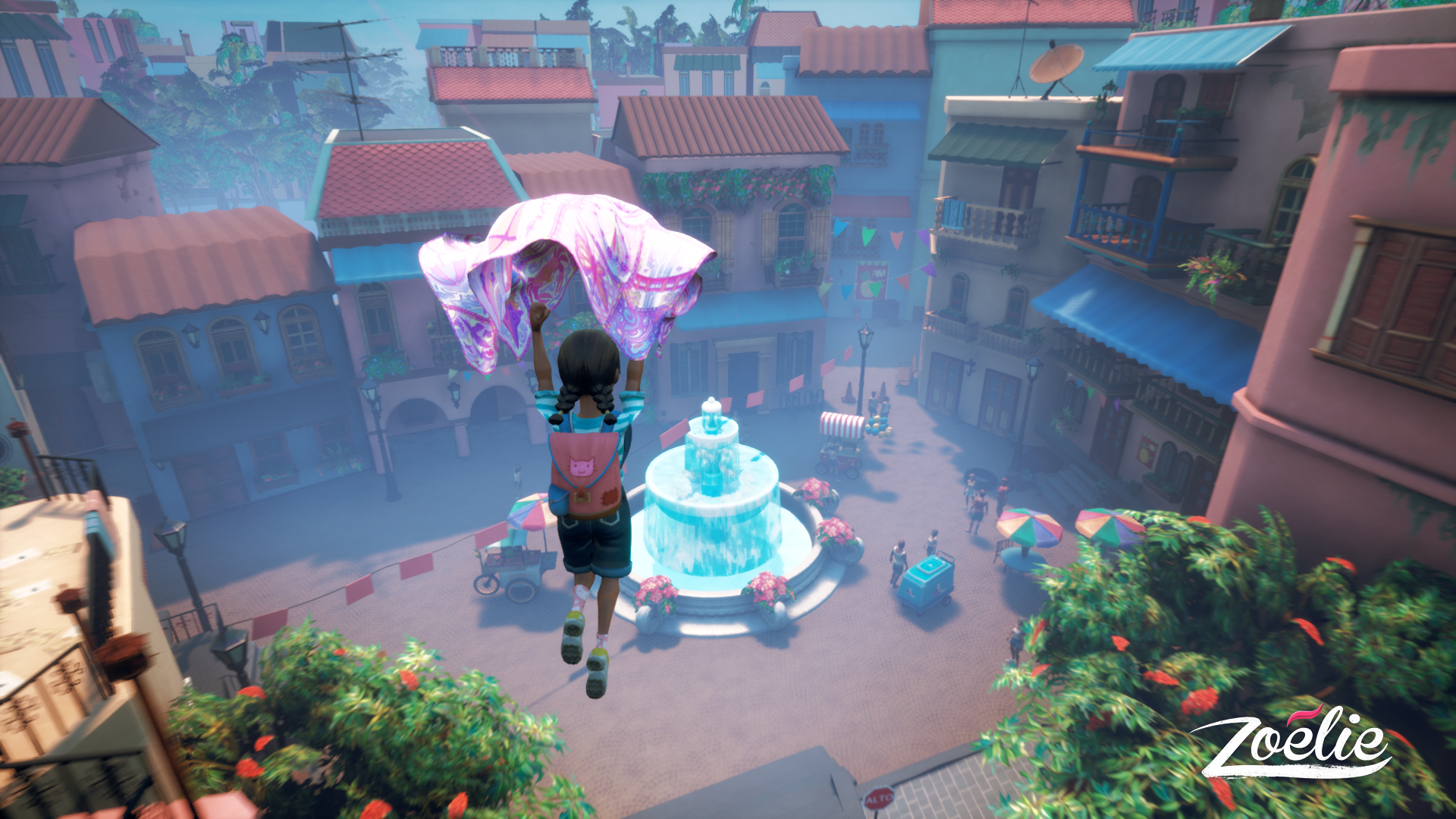 The interactive design and game development (ITGM) program at Savannah College of Art and Design (SCAD) is the leading program of its kind in the world, featuring a transformational curriculum, industry-leading faculty, and an annual festival centered around the gaming industry, SCAD's GamingFest.
At the forefront of innovation in the creative industries, SCAD offers best-in-class instruction. As part of the SCAD School of Digital Media, the interactive design and game development program is offered at the B.A., B.F.A., M.A., and M.F.A. levels. Students also work in closely-aligned collaboration with fellow peers in complementary degree programs, including sequential art, visual effects, animation, film and television, sound design, dramatic writing, and motion media design.
A prime example of this multi-disciplinary collaboration is 'Zoélie', a game created by SCAD students, which was awarded 1st Place in the Best Gameplay category at the Intel University Game Showcase 2021. From among 20 leading university-level game development programs, SCAD eclipsed the other finalists to win the competition's top award. "It represents our leading position as the preeminent destination for students working towards creative careers in the gaming industry," says SCAD chair of interactive design and game development SuAnne Fu.
SCAD locations in Savannah, Atlanta and Lacoste, France, all provide settings where ITGM students learn in working environments on par with the professional sector, including access to augmented, mixed, and virtual reality technologies. As Fu explains, "We go through an agile development methodology within our school and our department, where we teach how to actually work in order to get a project finished and do great work on a deadline. Our students working toward careers in the game development world have access to tools in AR and VR production and AI machine learning, which means that they're already living in the future."
With over 125 game development companies based in Georgia, this further emphasizes the connection between competitive gaming, game design, and creative careers. SCAD alumni — whether based on Georgia, New York, California, Tokyo, or industry hubs around the world —demonstrate the working example for what SCAD students can achieve when they enter the industry. Antonio Gil (B.F.A., visual effects, B.F.A., interactive design and game development, 2019) is currently a VFX artist at Sony Santa Monica working on God of War Ragnrök (coming to PS5/PS4 in 2022). Reflecting on his SCAD experience, Gil said: "Game development is fundamentally social. At SCAD I learned that beyond entertainment, action games require dexterity, strategy games require forward planning, rhythm games teach music and coordination, physics-based games have ties to math. As game designers, we get to play around with these skill sets, and build them into the games we create."
Another notable project launched by the SCAD School of Digital Media is "Dialect Effect: A Tale of Two Tongs," an immersive Chinese language and culture learning simulation that utilizes voice recognition technology, authentic environments and engaging animated non-player characters to teach entry-level Mandarin. With an international student population forming over 25-percent of the total SCAD student body, the global identity is an inherent asset of the ITGM program.
Within interactive design and game development, areas of specialization include concept artists, game designers, narrative designers, programmers, and environment artists. "Games have to not only tell really great stories, but also have that immersive element of connectivity," Fu said. "I see this technique being leveraged, not only for great entertainment purposes, but for telling different types of stories, whether that relates to cultural heritage, or aspects of identity exploration, helping us create understand beyond our social norms."
With SCAD students having access to superpowered tech including AR/VR labs, winning prestigious gaming competitions like E3 College Game Competition and Intel University Games Showcase, and moving the needle at companies such as Apple, Adobe, Electronic Arts, Microsoft, and more, they are capitalizing on their passion for interactive design and turning them into creative careers. For more information on this program and others at SCAD, visit www.scad.edu.