Sponsor Insight
Indiana University Department of Occupational Therapy at the IUPUI School of Health and Human Sciences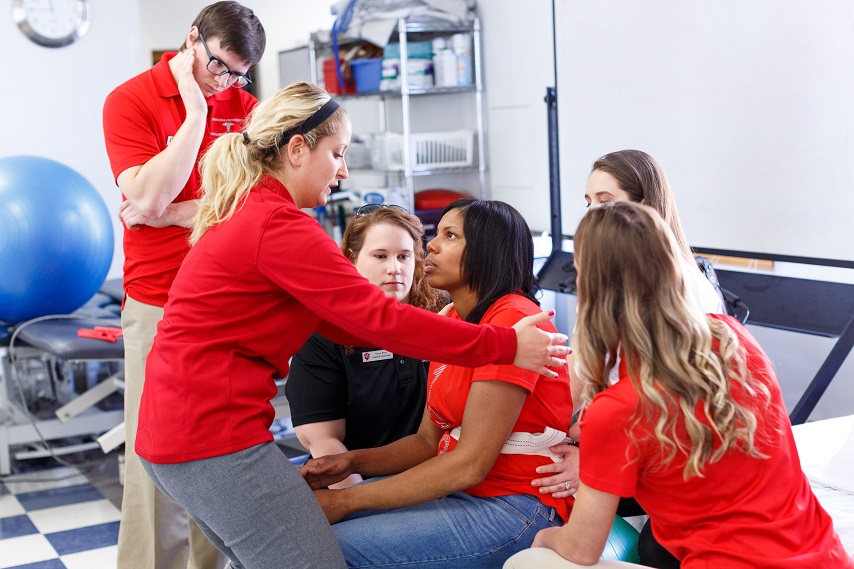 The Department of Occupational Therapy at the IUPUI School of Health and Human Sciences is home to two clinical Doctor of Occupational Therapy programs, a three-year, entry-level degree, and a one-year online post-professional degree. Both are designed to meet your educational and career goals.
IU Entry-Level Doctor of Occupational Therapy Degree
The entry-level Doctor of Occupational Therapy (OTD) program at Indiana University consists of academic coursework, fieldwork, and capstone experiences that will equip you with the skills to make a difference in people's lives and the occupational therapy profession.
The entry-level OTD program strives to reflect current and emergent occupational therapy practice by placing equal value on rehabilitative, community-based, and role emerging areas of practice. Towards that end, the curriculum design embodies AOTA Vision 2025 while also addressing healthcare quality core competencies for health professionals set forth by the Institute of Medicine.
The curriculum includes nine academic semesters and 106 credits of academic and experiential coursework integrated into a curriculum organized around the following five curriculum themes:
Foundations of Human Occupation & Participation
Optimizing & Facilitating Participation
Clinical Inquiry & Reflective Practice
Leadership & Advocacy
Socially Responsive Health Care
As an OTD student, you will study the concepts, theory, and practice of occupational therapy with well-known professors and practitioners in healthcare communities nationwide. Your academic journey will encompass real-world training experiences that will lead you to a successful career as an occupational therapy student. These clinical experiences begin during the fall semester of year one and continue throughout the three-year program. Prior to graduation, students complete a 14-week capstone experience in an area of identified interest.
IU Post-Professional Doctor of Occupational Therapy
The Post-Professional Doctor of Occupational Therapy at Indiana University is designed to prepare experienced occupational therapists for important leadership roles in health care, academia, and community-based practice. This one-year, online program includes two tracks:
An OTD with an emphasis in teaching and program planning.
An OTD plus a Graduate Certificate in Medical Management from the IU Kelley School of Business.
The IU Advantage
Our entry-level Doctor of Occupational Therapy program is the best value in Indiana, costing significantly less than other many masters and OTD degree programs.
Over 60 years of experience educating occupational therapists.
Our faculty are state and national leaders in occupational therapy.
Student-centered curriculum with opportunities to delve into your areas of interest. As an entry-level OTD student, you are within walking distance to four of Indiana's leading hospitals. Our partnership with the IU School of Medicine, the nation's largest medical school, means you'll have the opportunity to train with some of the best health care providers and researchers in Indiana.