Sponsor Insight
Kean University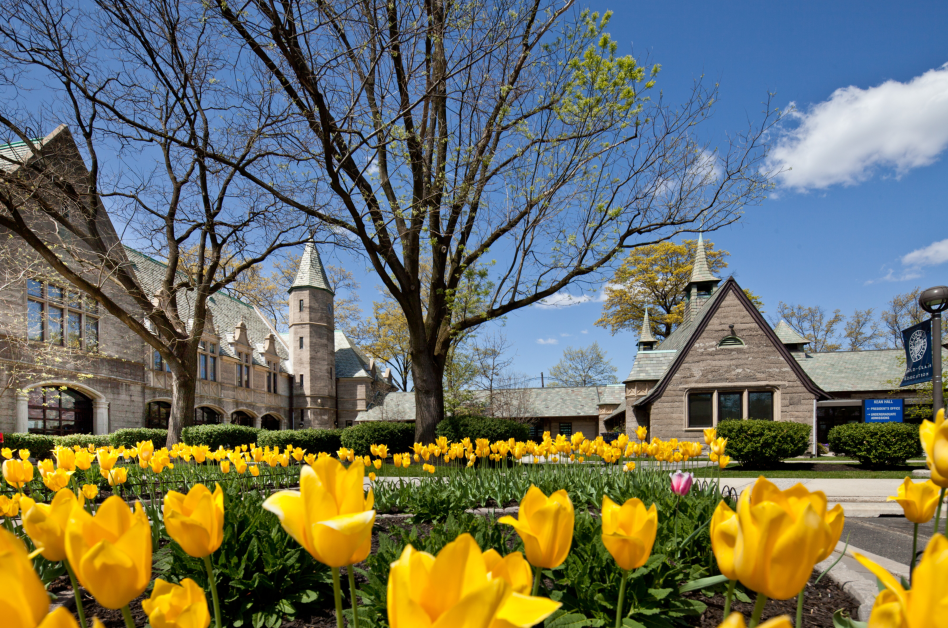 Leader in World-Class Education
Founded in 1855, Kean University offers students a vibrant academic community, affordable tuition and the direct clinical and fieldwork experience needed to succeed in the field of occupational therapy.
Kean is a public university located on a beautiful 180-acre main campus in Union, New Jersey, just 30 minutes outside of New York City. With additional campuses — Kean Ocean at the Jersey Shore, Kean Skylands in the woodlands of northwest New Jersey, Wenzhou-Kean in Wenzhou, China and award-winning Kean Online — Kean offers over 16,000 students a world-class education with a global reach.
Recognized for the past two consecutive years as both a "best value" school by Money magazine and a Top Performer for Social Mobility by U.S. News & World Report, Kean's seven colleges offer over 50 baccalaureate degree programs and more than 70 graduate options for study, including doctoral degrees, master's degrees, professional diplomas and certifications.
The Nathan Weiss Graduate College at Kean offers a competitive, broad-based graduate education in occupational therapy (OT) with a 73-credit master's (M.S.) and a 133-credit doctoral program (OTD) designed to help graduates achieve their career goals. Kean is the first university in New Jersey to offer an occupational therapy doctorate.
Kean accepts applicants with varying bachelor's degrees and provides the rigorous coursework, clinical experience and fieldwork to ensure their success.
"As a historically inclusive University, Kean provides a world-class education in occupational therapy that is accessible and affordable to people from all backgrounds," said Kean President Lamont O. Repollet, Ed.D.,"I am so proud of Kean graduates who become dedicated occupational therapists and empower others with the skills and capacities to enjoy a higher quality of life."
Kean's philosophy is student-centric and the university's innovative curriculum evolves with leading trends in the occupational therapy field.
Best Value for a High-Achieving OT Program
Kean is the only university in the tri-state area with an onsite occupational therapy clinic. Kean Community Cares is a modern clinic offering a wide range of treatment services to the local community through licensed staff who are assisted by Kean graduate students. Besides fieldwork that begins in the very first semester, it's another way for students to consult with real patients and practice their clinical skills.
"At Kean, we train effective occupational therapists who can treat a diverse population ranging from children to seniors," said department chair Mariann Moran OTD, OTR, CHT, "We encourage collaboration with patients and their families to identify goals and create targeted treatment plans. Students learn how to advocate for patients and get results that improve their lives."
Kean students often participate in community outreach projects through the Student Occupational Therapy Association (SOTA), and present with faculty, alumni and community partners at annual conferences held by the American Occupational Therapy Association (AOTA) and the New Jersey Occupational Therapy Association (NJOTA).
Each year 75-100% of Kean OT graduates find work in the occupational therapy field within six months of graduation. They serve and treat patients in communities across New Jersey and throughout the nation as everyday heroes on the front line in hospitals, nursing homes, schools and private practice who are making a difference.
Kean's master's program is accredited by the Accreditation Council for Occupational Therapy Education (ACOTE®) of the American Occupational Therapy Association (AOTA) and the doctoral program is currently approved for candidacy through ACOTE®.
All graduates of Kean's occupational therapy programs are thoroughly prepared for the National Board for Certification in Occupational Therapy (NBCOT) exam, a prerequisite to becoming a registered occupational therapist (OTR). Notably, Kean graduates achieved a 100% pass rate for the past five consecutive years and counting. In fact, Kean made the "Best Value: Most Affordable OT Master's Degrees with 100% Exam Pass Rates" list in New Jersey for 2019-2020 by HeathGrad.com.