Sponsor Insight
Marymount Manhattan College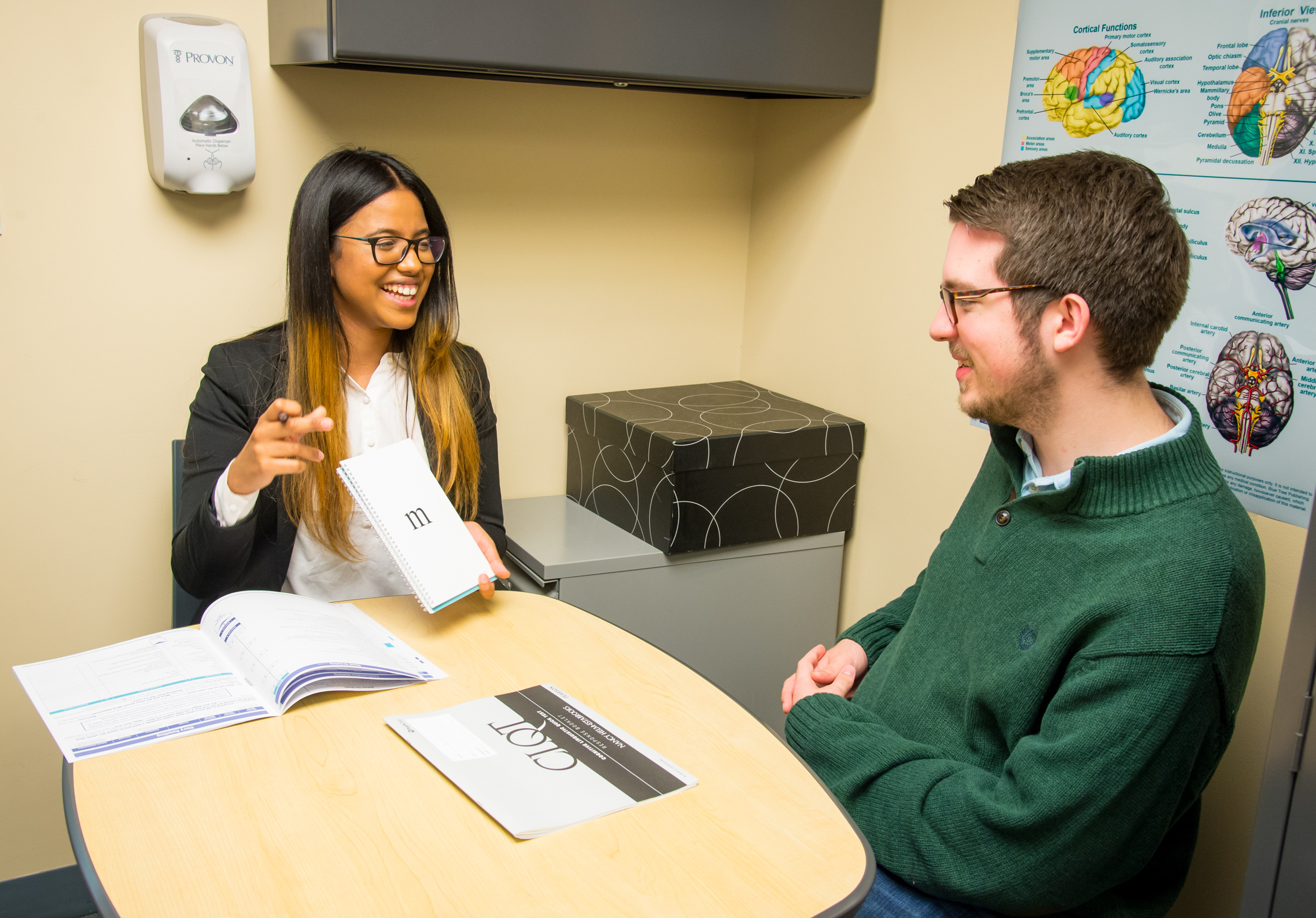 The Department of Communication Sciences and Disorders (CSD) at Marymount Manhattan College (MMC) offers undergraduate and post-baccalaureate programs in Speech-Language Pathology & Audiology (SLP&A) and Language Sciences. Through the Ruth Smadbeck Communication and Learning Center ("the Clinic")—the College's state-of-the-art, on-site, free-to-the-public speech and hearing clinic—students have the unique ability to gain firsthand clinical experience, training, and supervision at the undergraduate level while working with pediatric and adult populations.
Paired with MMC's strong liberal arts education, small class sizes, and experienced faculty, these programs promote individualized learning that prepares graduates for graduate school, careers in the allied health professions, and more:
Bachelor of Arts in Speech-Language Pathology and Audiology
Students looking to mix personal interactions with exceptional preparation for a career in health services, teaching, or the sciences will find an engaging and supportive home in MMC's SLP&A major. This 42-credit program provides students with an understanding of language development and the theoretical bases underlying speech, language and hearing, and communication disorders. As part of a close-knit community at MMC, SLP&A majors learn to employ critical thinking and problem-solving skills in behavior, speech, and writing across genres and cultural contexts.
In addition to having access to research opportunities with faculty and on-site practica, observations, and training in the Ruth Smadbeck Communication and Learning Center, students benefit from MMC's Manhattan location and the multitude of opportunities for clinical, research, and teaching assistantships in New York City. Students frequently participate in internships with organizations such as Reading Partners, the NYC public school and City University of New York school systems, and renowned medical institutions such as the Rusk Rehabilitation at NYU Langone and NewYork-Presbyterian/Weill Cornell Medical Center, among many others.
Post-Baccalaureate Sequence in Speech-Language Pathology & Audiology
This non-degree-granting program is designed for students who have completed or are currently completing a bachelor's degree and are looking to fulfill professional program prerequisites, increase undergraduate GPA, receive extended advising, or simply expand their knowledge. SLP&A Post-Bac coursework and the program's 25 guided observation hours empower students with the knowledge and clinical experience required for entry into SLP&A graduate programs. And, like all MMC students, Post-Bac students benefit from personal advisement for graduate school, opportunities to conduct and present research, and access to an extensive alumni network.
Graduates Prepared for the Future
MMC's dedicated CSD faculty are receptive to students' distinct interests and needs and assist students craft an educational path tailored to their academic and career objectives. With the Bureau of Labor Statistics predicting a 21% increase in job openings for speech-language pathologists between 2014 and 2024, there is more need than ever before for communication and learning specialists. MMC's hands-on education prepares graduates for a successful transition to graduate school or entrance into the workforce across many growing disciplines. MMC's CSD graduates demonstrate a near-100% acceptance rate to graduate schools each year, at institutions including University of Washington, University of Texas at Austin, Teacher's College at Columbia University, and New York University, among many others. In addition, MMC alumni have launched rewarding careers as speech-language pathologists, audiologists, ESL teachers, sign language interpreters, speech, language, or hearing scientists, applied behavioral analysis therapists, general and special education teachers, and more!
Take it from MMC alumna Mary Elizabeth Zito '08, who obtained her graduate degree from St. John's University and is now a speech language pathologist for NYC Department of Education schools and agencies:
"MMC prepared me to think outside the box and practice my skills in any environment at any time. Coming from such a supportive environment of professors and classmates has been a blessing and allows me to have colleagues to share knowledge with for the rest of my career."