Sponsor Insight
Rutgers University School of Health Professions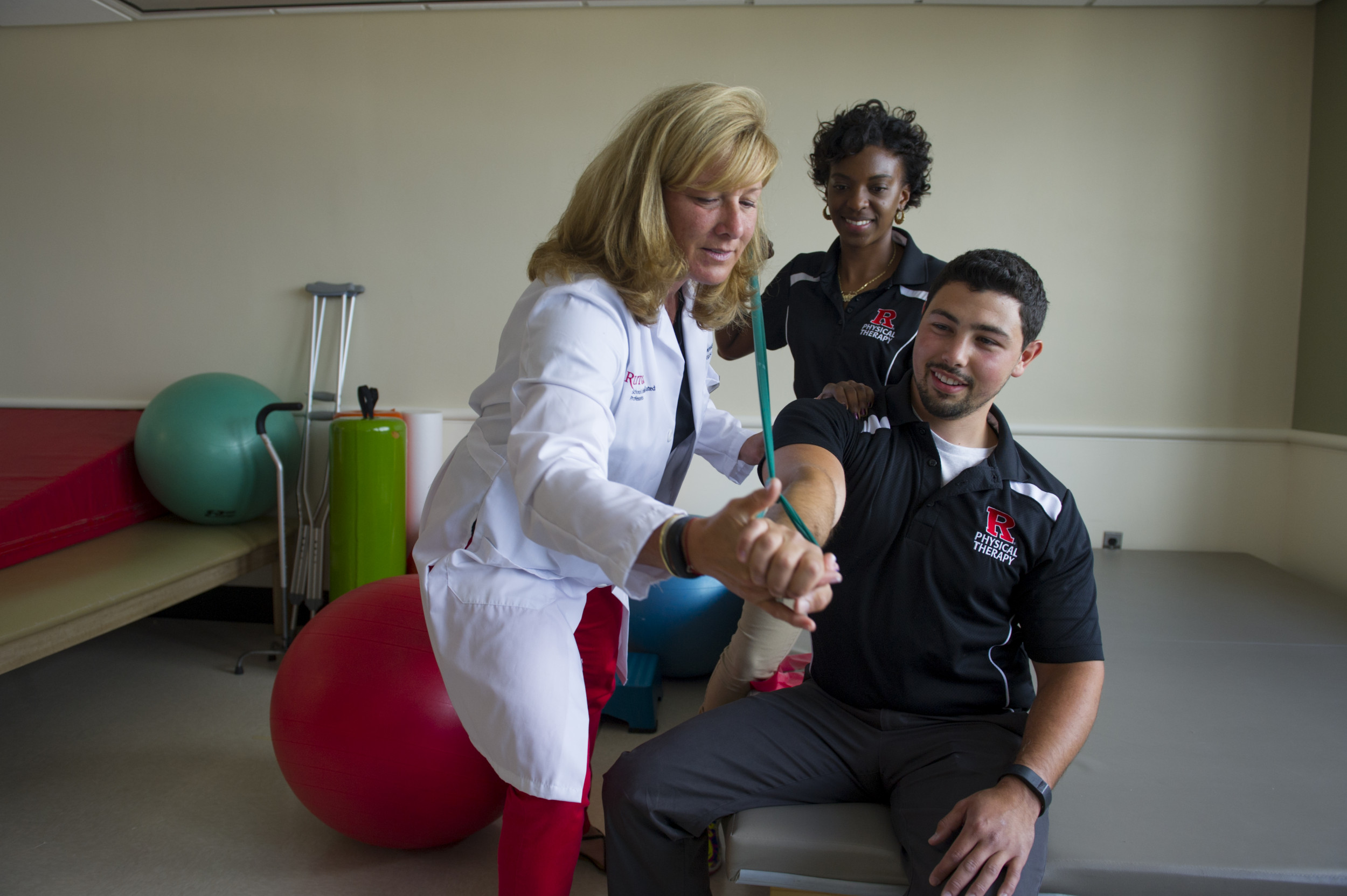 Nationally recognized faculty, opportunities for hands-on experience in clinics in underserved communities, and the ability to collaborate on international research projects are just some of the reasons students choose the physical therapy doctoral program at Rutgers School of Health Professions.
The highly ranked three-year program is offered in two locations - Newark, N.J., directly across the river from New York City, and Blackwood, N.J., within easy reach of Philadelphia.
It is New Jersey's oldest and most progressive physical therapy program and enjoys long-standing clinical relationships with noted health care facilities in the U.S and internationally where students can complete clinical rotations.
The 110-credit program consistently ranks in the upper tier of all DPT schools in the United States, and ties with New York University and Columbia University for the top school in the tri-state area. It also is ranked the top public university program in the tri-state area. Graduating classes consistently achieve a nearly 100% passing rate on the licensure exam.
As part of the nation's most diverse university, the school attracts students from a mix of racial, ethnic, and socio-economic backgrounds.
Expert Faculty
Faculty who are experts in the field of physical therapy lead the Rutgers doctoral program, and they are committed to offering students scholarship, research, and professional leadership opportunities.
Through their own research projects, faculty have offered students transformative experiences working in groundbreaking studies at the national and international levels. Their research interests have enabled students to work on a traumatic brain study focusing on college athletes, help test revolutionary virtual reality tools on people with strokes, and study young athletes with special needs.
Their global connections opened doors for students to collaborate on international research projects worldwide, including in Australia, New Zealand, the UK, South Africa, Ghana, Canada and Ireland.
At Rutgers School of Health Professions, students learn from the best. Scholarly work by faculty and students is regularly accepted for dissemination at national and international conferences, and by top periodicals. Rutgers DPT students are well-represented at national and global conferences, where they often present research.
Clinical Experience
Clinical education is essential to becoming a highly competent physical therapist. Rutgers requires four full-time clinical rotations, and has a network of over 400 facilities that provide a variety of practice settings, including acute-care hospitals, long-term care, outpatient, private practices, rehabilitation hospitals, home health care, and school-based practices. Students have completed rotations in hospitals in Italy and at the prestigious National Institutes of Health.
The clinical experiences also reflect a commitment to providing equity in health care and improving the lives of underserved patients. Students have offered care on a Native American reservation in New Mexico, a free clinic in Newark, N.J, and on migrant worker farms in South Jersey.
Learning to Serve
As future health practitioners, Rutgers DPT students seek out opportunities to serve people from all walks of life. Their clinical rotations and hands-on volunteer work - which starts in their first year - not only provide valuable learning experiences, they also fill a community need.
Recently, six students obtained a grant to open a free physical therapy clinic in the underserved city of Camden, where student volunteers help manage pain and treat chronic injuries.
The DPT program also supports Special Olympics New Jersey, with faculty and student volunteers screening athletes for flexibility, balance and functional strength at the annual summer games.
With their dedication and commitment to quality care for everyone, our students graduate Rutgers School of Health Professions as confident, innovative practitioners, ready for whatever challenges the future of health care brings.