Sponsor Insight
San José State University, Occupational Therapy Program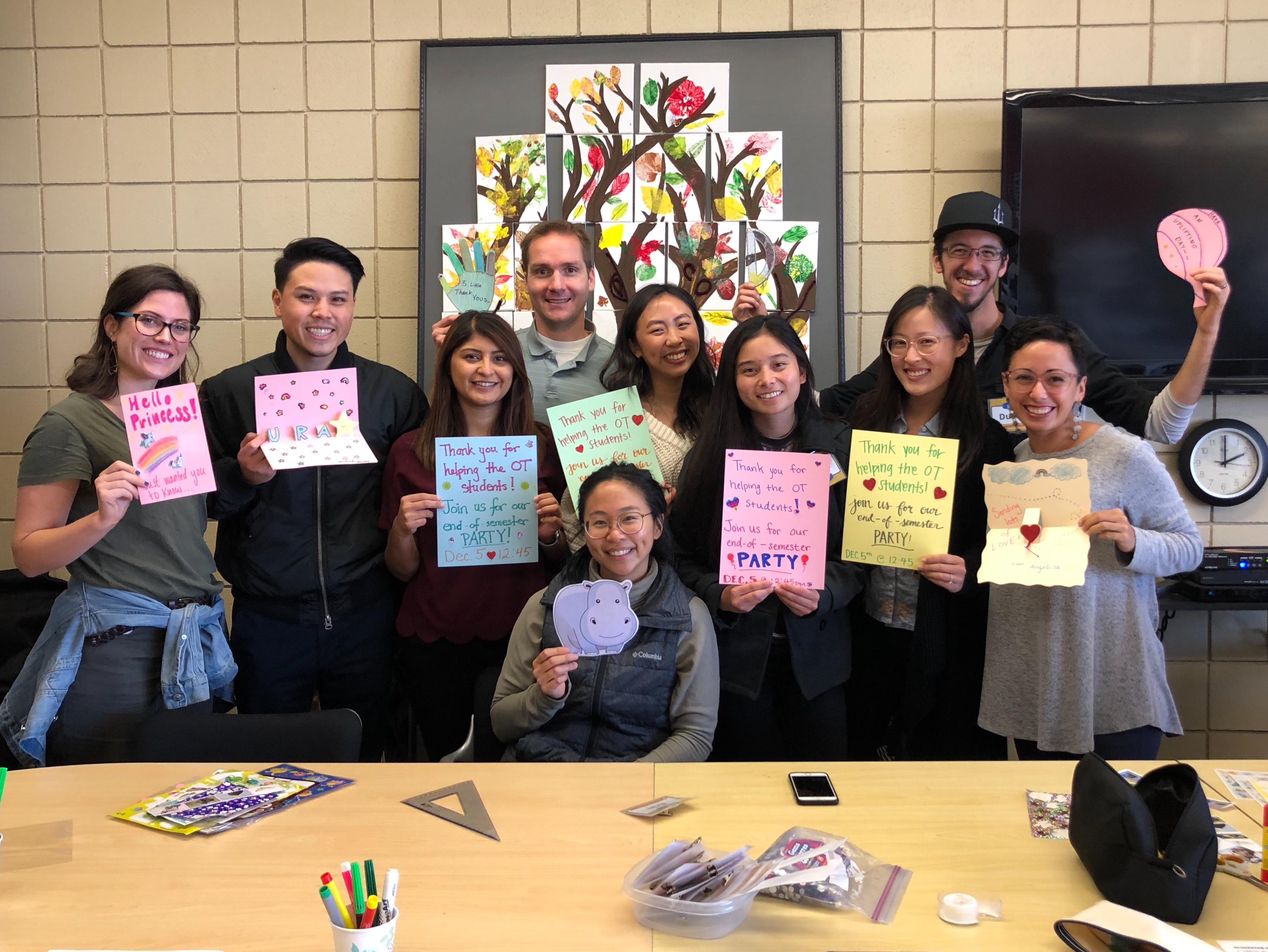 The Occupational Therapy Program at San José State University (SJSU) was founded in 1943 as one of the first occupational therapy programs in the West. It is the oldest accredited Occupational Therapy program in the California State University system and has a national reputation for excellence based on a superior academic curriculum, distinguished faculty, and accomplished graduates. SJSU was one of the first programs in the nation to offer a Master's of Science degree in Occupational Therapy. The Occupational Therapy Department at SJSU is dedicated to preparing culturally diverse occupational therapy leaders who promote health and participation in life for persons, groups and populations through engagement in occupation. The vision of our program is a departmental culture that preserves our legacy of excellence in teaching and clinical expertise through innovation and creativity.
San José State University is a major, comprehensive public university located in the center of San José, CA, in the heart of Silicon Valley. The oldest state university in California, SJSU blends tradition and innovation, award-winning faculty, cutting-edge programs and visionary teachers. SJSU ranks #9 among all public universities in the Western United States (US News & World Report) and is the 10th most diverse campus in the US with high-achieving students from all over the world.
San José State University offers a Master of Science in Occupational Therapy Degree Program. The program is designed for students who have earned a baccalaureate degree in a discipline other than occupational therapy. The curriculum is organized around the core principle of participation in occupation to promote health, well-being, and social inclusion. It is designed to enable students to acquire the knowledge and competencies necessary to become qualified as a generalist in occupational therapy practice within four semesters of graduate academic study and six months of supervised fieldwork experience. There is broad exposure to current and emerging practice areas with a wide range of populations, conditions, and ages which enables the student to obtain the knowledge necessary to be eligible to practice as an occupational therapist. This program is offered primarily on the San José State University campus but students also have fieldwork and practicum experiences off campus. Class sizes are small to promote critical thinking and student collaboration and engagement in learning. Faculty run clinics, both on and off campus, provide the opportunity for students to work with clients under the supervision of an experienced clinician. The Occupational Therapy department at SJSU fosters sense of community and inquiry where faculty and students collaborate on research that has been presented at state, national and international conferences in addition to publications in peer-reviewed journals. Prerequisites and application information can be found at www.sjsu.edu/occupationaltherapy.
The Occupational Therapy Department faculty are excellent teachers, experienced clinicians, and nationally recognized leaders and scholars in the profession. Many hold leadership positions in state, national, and international professional organizations.
All faculty members are occupational therapists with advanced degrees, diverse backgrounds, specializations, interests and expertise including: physical and mental health rehabilitation, pediatrics, community mental health, gerontology, independent living skills, measurement and research, international occupational therapy, multicultural issues, history of occupational therapy, kinesiology, infant and family mental health, psychogeriatrics, family-centered intervention, neurological rehabilitation, social inclusion of children, job analysis, and health promotion.
The wealth of experience and diversity of backgrounds that the occupational therapy students bring to the program creates a dynamic and enriching academic community. The Student Occupational Therapy Association (SOTA) further enhances the academic experience by providing additional educational, professional and social opportunities for students as well as the chance to develop leadership skills. The Occupational Therapy Student National Honor Society, Pi Theta Epsilon (PTE) at SJSU has been nationally recognized over the past three years for its efforts to support research. Not surprisingly, SJSU graduates have earned a reputation as highly accomplished clinicians and leaders in Occupational Therapy.
We welcome all inquiries about our program. Please visit our website for more information and email contacts.