Sponsor Insight
Tufts University | Occupational Therapy Programs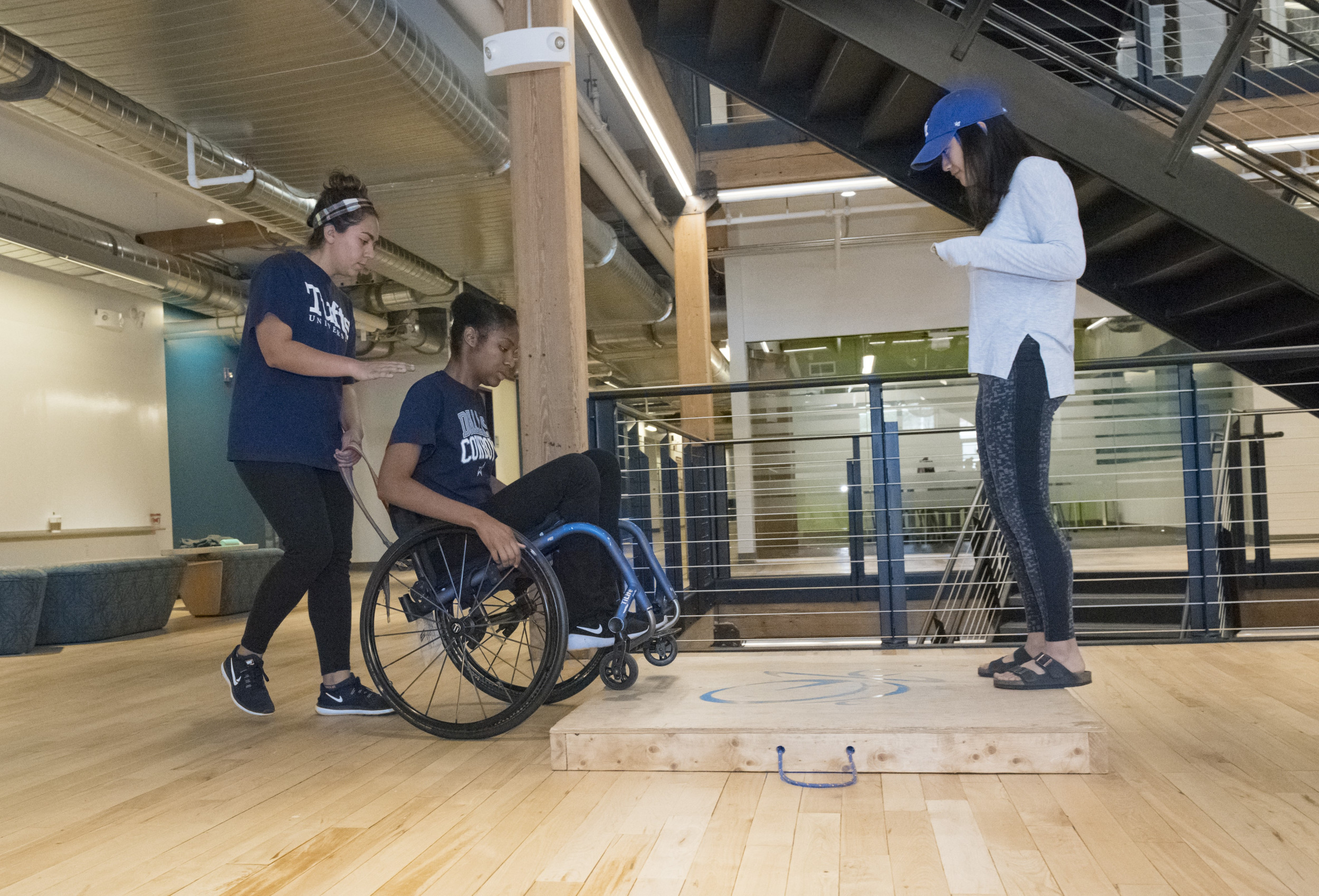 The Department of Occupational Therapy at Tufts University offers students an impressive array of resources for learning, practice, and research. Students receive the broadest and most relevant education, fostering clinical reasoning skills needed for collaborating with diverse client, community, and professional groups to address complex, rapidly changing healthcare and societal needs.
As part of the Tufts Graduate School of Arts and Sciences, students are educated as future professionals, researchers and leaders who can actively participate in and advance an interdisciplinary and inter-professional approach to health and healthcare.
Through education, research, and practice, students participate in meaningful activity ("occupation") of individuals, and embrace communities and populations with diverse needs and experiences.
Doctoral and master's degree programs are offered as well as certificates of advanced study that can be completed either full-time or part-time to accommodate the schedule of working professionals. Graduates of the programs are prepared for work as practitioners, administrators, researchers, educators and leaders.
Our Programs:
NEW Entry-Level Doctoral (ELOTD) Program
The Entry-Level Doctoral Program is for students with a bachelor's degree in a field other than OT.
Post-Professional Master's (PPM) Program
The Post-Professional Master's is for occupational therapists with a bachelor's degree in OT. As a student in the program, you'll increase your knowledge of practice and evidence-based research and strengthen your skills in a specific area of practice. This program can be completed either full-time or on a part-time basis for working professionals.
Post-Professional Doctoral (PPOTD) Program
The Post-Professional Doctoral Program is for occupational therapists with a master's degree. The PPOTD prepares occupational therapists to fulfill leadership roles that will make an impact on individuals and groups in society and the world in such areas as health, functioning, wellness, and quality of life.
Certificate Programs
Advanced practice certificates are available for practitioners in the following areas: School-Based Practice, Hand and Upper Extremity Rehabilitation, and Advanced Professional Studies. These certificates are a series of courses in a specialty area designed to give practitioners advanced content in a specific area of practice.
Application Deadlines:
Spring: October 15 (Domestic post-professional O.T.D. and post-professional M.S. only) and December 1 (Part-time post-professional M.S. only)
Summer: October 15 (Entry-level O.T.D.)
Fall: January 15 (post-professional O.T.D. and post-professional M.S.) and August 1 (Part-time post-professional M.S. only)
About Tufts University
Tufts University, located on campuses in Boston, Medford/Somerville and Grafton, Massachusetts, and in Talloires, France, is recognized among the premier research universities in the United States. Tufts enjoys a global reputation for academic excellence and for the preparation of students as leaders in a wide range of professions. A growing number of innovative teaching and research initiatives span all Tufts campuses, and collaboration among the faculty and students in the undergraduate, graduate and professional programs across the university's schools is widely encouraged.