Sponsor Insight
UNLV School of Public Health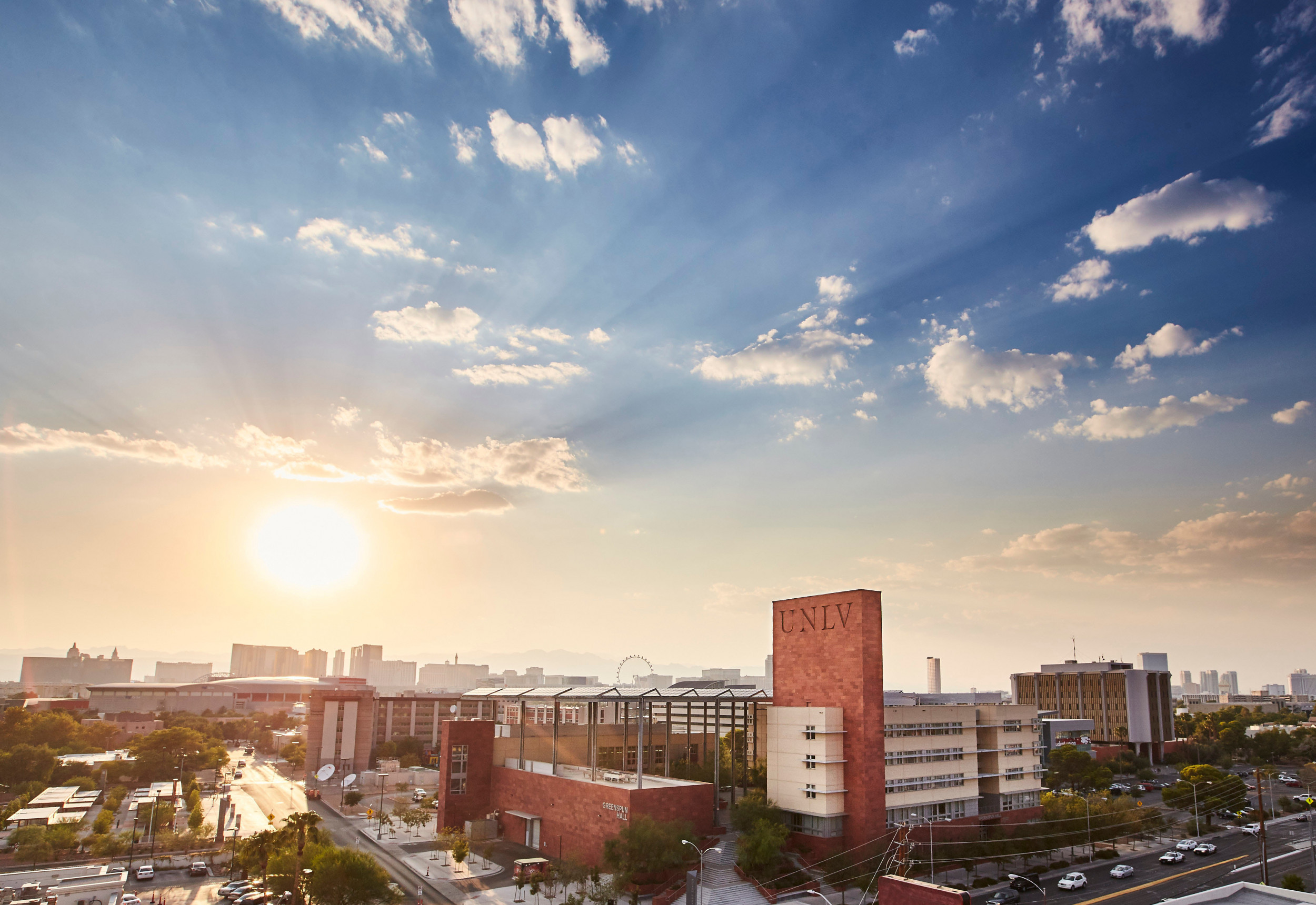 When people think of Las Vegas, the first thought that usually comes to mind is related to the casinos and entertainment that line up the world-famous Strip.
But beyond the bright lights is one of the most diverse communities in the world—home to a growing public health community dedicated to protecting the people it serves.
As COVID-19 remains a critical issue around the globe, there has never been a more important time for public health. The School of Public Health at the University of Nevada, Las Vegas (UNLV) has been at the forefront, giving students the unique opportunity to put what they have learned in the classroom into practice. Many are at the frontlines as they conduct contact tracing for the local health district, provide curbside testing for COVID-19 alongside experts, and even work in mental health facilities to assist to those in need during this difficult time. Faculty experts on this pandemic also include individuals who previously played key roles at major public health organizations like the Centers for Disease Control (CDC) and the National Institutes of Health (NIH).
In an elite group of under 75 accredited Schools of Public Health in the world, it has been leading the way for public health education, research, and service since 2004. Its departments, programs, and research units provide students with diverse education, practical training experience, and unique community involvement opportunities that prepare students to become leaders and professionals in the field of public health.
UNLV offers degrees at the undergraduate, graduate, and certificate level through the Department of Environmental and Occupational Health, Department of Healthcare Administration and Policy, and a newly established Department of Epidemiology and Biostatistics. A fourth department, Social and Behavioral Health, is also forthcoming as the school continues to grow and expand.
Understanding the needs of today's university students, the School of Public Health also offers online degrees, like the Bachelor in Healthcare Administration and Executive Master in Healthcare Administration program, for those who seek a more flexible learning environment and schedule that allows students to earn their degree while working or taking care of a family.
Beyond infectious diseases, the School of Public Health is represented by diverse backgrounds and a broad spectrum of interdisciplinary academic and research interests. Faculty, staff, and students consistently publish research in top recognized academic journals in areas including health disparities, food access and insecurity, health law and policy, sexual health, walkability, lead poisoning prevention, mental health, sexual gender minority health, air pollution, child wellness, hospital patient care, and so much more.
The school also houses several centers and laboratories like the Nevada Institute for Children's Research and Policy, Nevada Minority Health and Equity Coalition, Center for Health Information and Analysis, Environmental Health Laboratory, Center for Health Disparities Research, Emerging Disease Laboratory, Urban Air Quality Laboratory, and the UNLV / Clark County School District Pollen Monitoring Program.
On top of direct, hands-on research experience, students are provided with internship and mentorship opportunities that ensure their success in the program and prepare them for important careers in the public health field after graduation. The future is limitless as students go on to a variety of settings in government agencies, health agencies, nonprofits, health-based organizations, universities, and more.
The vision of the UNLV School of Public Health is to be a vibrant center for public health teaching, research, and community action. It is driven by compassion, strives for excellence, and remains dedicated in its mission to improve the health and well-being of people locally, nationally, and around the globe.