Sponsor Insight
Portland State University Mark O. Hatfield School of Government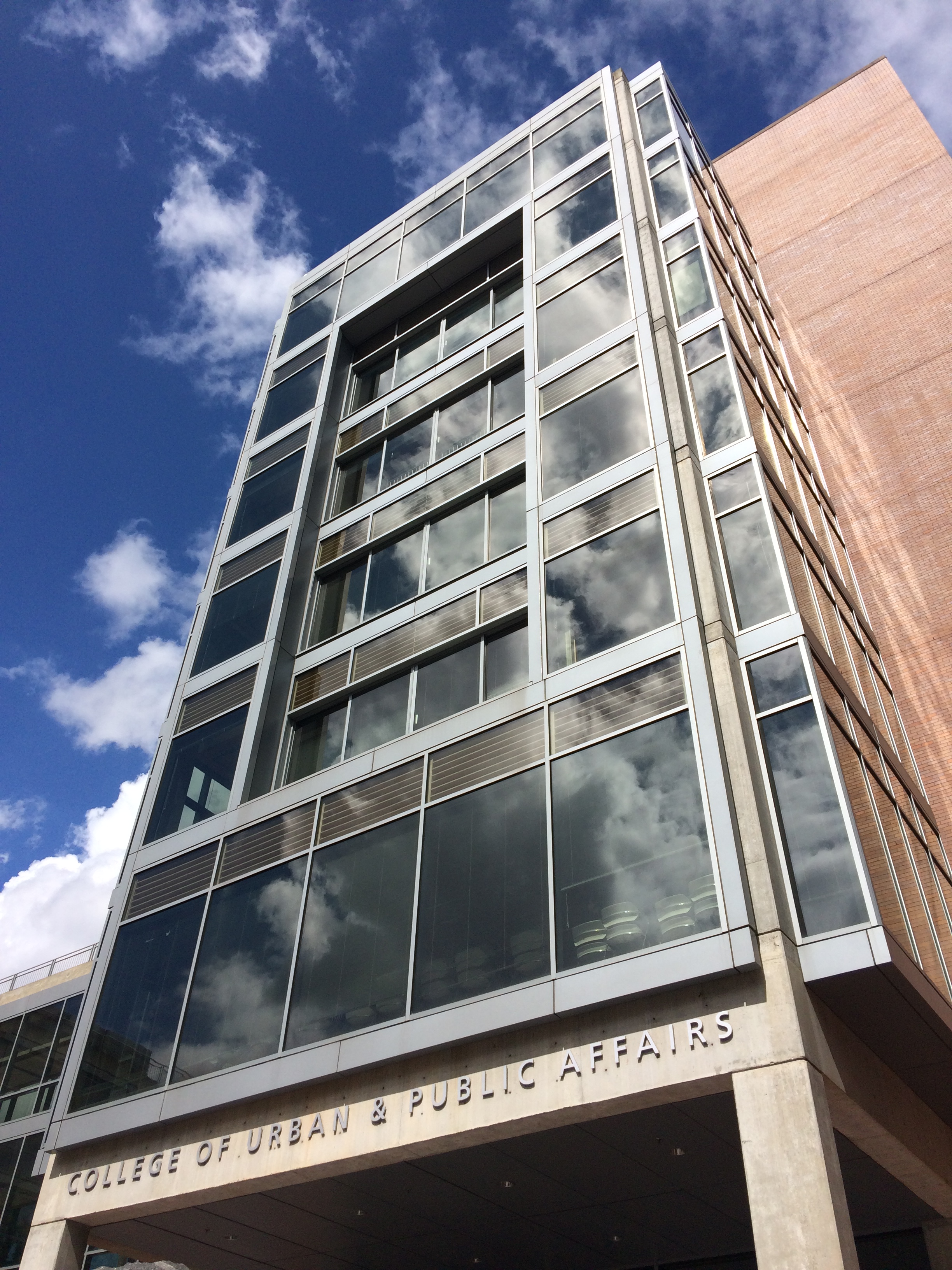 The Mark O. Hatfield School of Government at Portland State University offers Master of Public Policy (MPP), Master of Public Administration (MPA), Master of Nonprofit Leadership (MNL) and PhD in Public Affairs and Policy. US News & World Report nationally ranked our programs at #17 in Local Government and Management, and at #18 in Urban Policy. Overall, our Public Affairs programs are ranked at #49 tied with Brown, BYU, NC State, George Mason, and Naval Postgraduate School.
The Hatfield School's cutting edge MPP degree is designed to meet the growing demand for public policy professionals in the public, non-profit, and private sectors. The degree is built on the disciplinary foundations of the study of public policy within the fields of political science, public administration, and economics. Our MPA degree prepares students for ethical, competent and effective public service for a variety of responsibilities in policy, management and leadership. The degree offers six areas of specialization, namely local government, nonprofit management, global leadership and management, human resource management, natural resources policy and management, and health administration. Nonprofit and grassroots organizations bring people together around common causes. MNL degree is the newest graduate degree at the Hatfield School. MNL is for those who believe in the power of collective action for meaningful social change, and become a part of the next generation of nonprofit leaders who work for the common good. The curriculum of our Ph.D. program focuses on governance and the integrated study of political, administrative, and policy processes in the public sector. Students pursuing our doctorate degree create a customized course of study around one of two tracks: public administration and policy as well as politics and public policy. Through course­work and research, students encounter a range of theoretical and practical policy issues at the local, state, national, and international levels. Consistent with the Hatfield School's dedication to public leadership, the doctoral program provides students with the knowledge and scholarship reflective of quality leadership for applied research and community engagement. PSU recently received designation of Center of Academic Excellence in Cyber Research (CAE-R) by the NSA/DHS. Our MPP and Ph.D. programs will include public policy specializations in Cybersecurity and Cyber Defense in partnership with the departments of Computer Science and Engineering and Technology Management.
Portland State University's motto is "Let knowledge serve the city." Supported by our location in the city center of Portland, and partnerships throughout the city, state and region, the students and faculty in our Public Affairs graduate programs are well positioned to meet that charge with a strong focus on community-engaged learning opportunities across the curriculum. In all our Public Affairs graduate programs we marry the best of theory and practice so that students gain critical insights into public and nonprofit leadership and management and the skills to affect meaningful change.
The coursework in our Public Affairs graduate programs focus on the following four core areas:
1. Advanced Knowledge
Students will gain substantive knowledge that allows for immediate immersion in the field of public administration, public policy, politics and nonprofit management. They will understand theories of public administration, political science, economics, and advanced knowledge in their specialization fields.
2. Methods & Research:
Students will learn and apply best practices for evidence-based decision making. They gain skills in appropriate methods of analysis, whether quantitative or qualitative or both, to collect and integrate information in ways consistent with the highest standards of their discipline.
3. Communication:
Students will acquire skills in both professional and scholarly communication, applied in oral, text, and digital formats consistent with the highest standards of their discipline.
4. Professionalism:
Through active engagement with the members of the professional communities of their discipline and their intended career placement, students will develop understanding of their professional requirements, including the legal and ethical dimensions of these professions and the responsibilities involved.