Sponsor Insight
Yale Jackson Institute for Global Affairs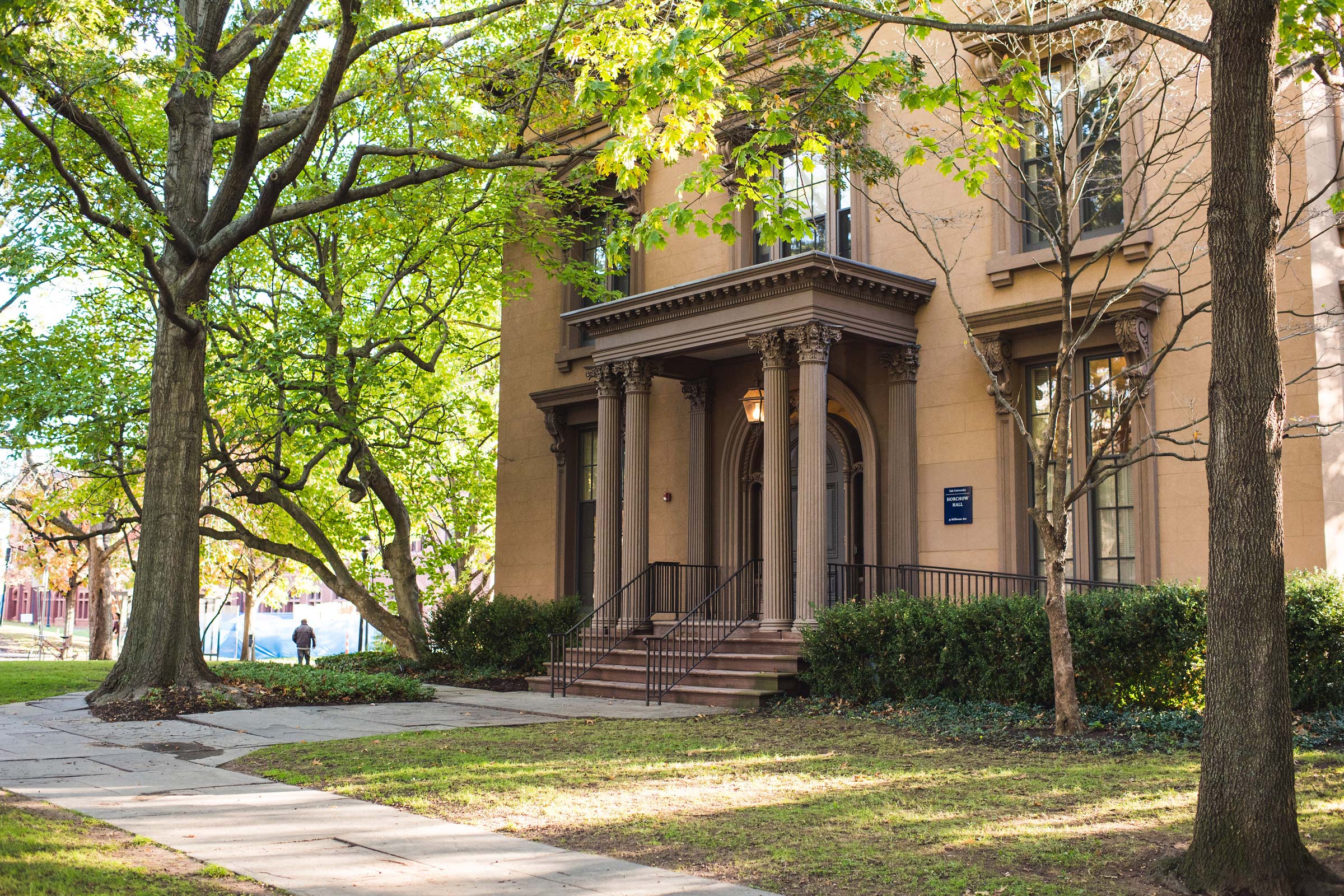 The Jackson Institute for Global Affairs offers interdisciplinary academic programs that inspire and prepare Yale students for global leadership and service. Founded in 2009 with a transformational gift from John ('67) and Susan Jackson, the Institute builds on Yale's centuries long tradition of educating leaders in fields of global affairs.
We bring to Yale the most talented, passionate students from all over the world, dedicated to making the world a better place. We prepare students to understand the world through academically rigorous programs taught by outstanding faculty who are leaders in their fields, and prominent practitioners of global affairs. We are a community of scholars, students, practitioners, alumni, and staff dedicated to making a difference in all fields of global affairs.
Jackson draws faculty from throughout the entire University community. Students have the opportunity to engage with outstanding scholars from the professional schools of law, management, public health, and environmental studies among others, as well as from departments throughout the arts and sciences.
The Jackson Institute's M.A. in Global Affairs prepares students to impact the global community through an academically rigorous, yet flexible interdisciplinary program. Our M.A. program in Global Affairs allows students to design their own individualized course of study. This intellectually demanding and diverse program provides our graduates with the theoretical foundations, analytical skills, and professional training needed to work within the complexity of today's public, nonprofit, and private sectors worldwide. Our program is small by design, with 25-30 students in each entering class.
The Master of Advanced Study (M.A.S.) in Global Affairs is a one-year program for mid-career professionals with a minimum of seven years of professional experience. Students take eight courses in one year of full-time study. The M.A.S. is aimed at professionals with extensive experience in a field of global affairs such as international security, diplomacy, and development, with only a few admitted students each year. Applicants should show superior professional qualifications and evidence of ability to succeed and thrive in a rigorous multi-disciplinary academic program.
A global community, Jackson's alumni network is a tightknit group of professionals working in all sectors. In addition to the Jackson network, students can connect to Yale alumni from other programs and the World Fellows program. The Yale network is a powerful tool for students.
Jackson's Career Development Office focuses on providing advising and programming for students in the master's program in global affairs. Jackson regularly hosts networking events in London, Washington, DC and New York City, which provide opportunities for alumni and students to connect with each other. Yale offers services for both students and alumni to make navigating their career options and opportunities a little less daunting. Whether that's working with Yale's Office of Career Strategy, webinars on career transitions, or mentoring and networking, Jackson continues its professional support for its graduates even after they leave Yale.
Jackson is committed to making a Yale education affordable. Scholarships for M.A. students range from half-tuition up to full-tuition plus stipend for living expenses. Summer travel grants are provided to all first-year students for unpaid internships, research projects, and language study.
Our students leave the Jackson Institute with lifelong connections to colleagues working around the world in the public, nonprofit, and private sectors in diverse fields that include policy analysis, security analysis, trade and economic development, foreign affairs, human rights, international finance, and environmental policy.
Yale is located in Connecticut's dynamic cultural hub of New Haven. The city combines the urban sophistication of nearby New York City and Boston, with the charm of traditional New England.
We're looking for creative, intellectually curious individuals who come to Yale ready to define their own path to a career in global leadership and service. If you'd like to be part of shaping the global affairs conversation in the years to come, join us! Visit our website at jackson.yale.edu.