Sponsor Insight
British International School, Phuket (BISP)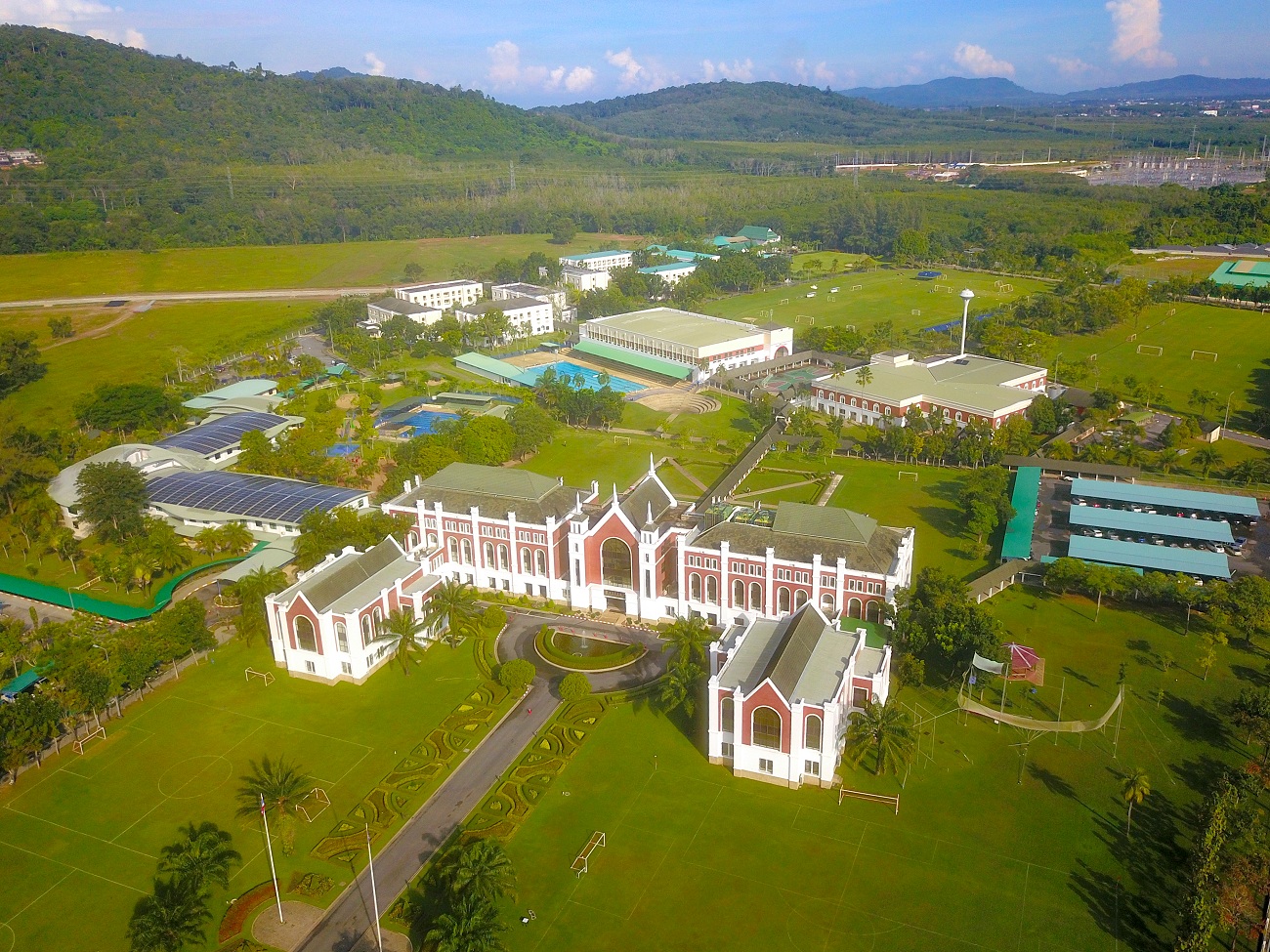 Rated as one of the top international schools in Asia, the British International School, Phuket is an English medium, co-educational, day and boarding school of 870 K-13 students. It has a student demographic of approximately 60% international students, 20% bi-cultural Thai and 20% full Thai nationals. Its stunning 44-acre campus provides world-class facilities which enables students to excel across academics, sports and the performing/visual arts.
All age-appropriate students are entered for international external examinations, and the results at the level of the IB Diploma and at Cambridge IGCSE are invariably well above world averages (100% pass rate in 2018 and 2019 at the level of the IB Diploma). Features of a BISP education include mandatory band/orchestra instrument tuition throughout Years 7-9, and 'Voice' examinations of the London Academy of Music and Dramatic Arts (LAMDA). In addition, the school has, arguably, the strongest high performance sports programme to be found in any international school; 53 BISP students have represented their countries in global competitions in a range of sports over recent years, while 15 footballers have progressed directly from the school's Cruzeiro Academy to professional clubs in different parts of the world (UK, Spain, Portugal, Sweden, Malaysia, Brazil, Thailand, USA).
The beautiful campus is complemented by a strong 'Wellbeing' programme and by an extremely stable academic staff which creates a mentally healthy environment in which all students are encouraged to fulfil their potential. Underpinning it all is a unique philosophical approach based upon a Triple Helix of 'Learning', 'Wellbeing' and 'Passion'. Key to this, and to the success of the school, is a strong scholarship programme and the provision of opportunities that extend beyond the glass-ceiling of examinations. To enable this, the school has developed an 'academy' structure that extends across academic, sporting and artistic domains.
BISP students have represented Thailand at the British Council global speech competitions held each year in London (2017; 2018), and a team from the school won the Asia-Pacific regional MIT challenge and attended finals in Boston, USA (2018). The school band has performed on the deck of Greenpeace's vessel the Rainbow Warrior, and was selected to play at Hong Kong Disneyworld in 2018.
In support of its wellbeing vision and holistic approach to learning, other student services include two college counsellors and one general student counsellor, a physiotherapist, a 'strength and conditioning' coach, and two infirmaries staffed by qualified nurses (one of which is open 24 hours). With over 120 fully-qualified and experienced international teachers from 20 different countries (many of whom have their own children enrolled as students) the school is particularly proud of its record of staff retention – its annual teacher turnover rate being among the lowest for international schools in Asia.
BISP hosts a variety of invitational events on an annual basis, not least a university fair which attracts well over 100 institutions, including Ivy League and Russell Group universities. There are also a number of major sporting events of which the 'Soccer7s', with over 1500 competitors from over 40 international schools, is by far the largest sports tournament hosted by an international school in Asia.
BISP has full authorization or accreditation from the Council of International Schools (CIS); New England Association of Schools and Colleges (NEASC); International Baccalaureate Organisation (IBO); Cambridge International Examinations (CIE); Associated Board of the Royal School of Music (ABRSM) and Rock School. The school also provides for a US qualifying High School Diploma. Membership includes: International Schools Association of Thailand (ISAT); British Boarding School Association (BSA) and the Federation of British International Schools in Asia (FOBISIA). It is also accredited as an 'Athlete Friendly Education Centre' by the World Academy of Sport.
Indicative of its innovative approach to provide rich and varied opportunities for students, the British International School, Phuket may be the only international school in the world to have a flying trapeze on campus and 'circus arts' on the Physical Education curriculum.