Sponsor Insight
Denla British School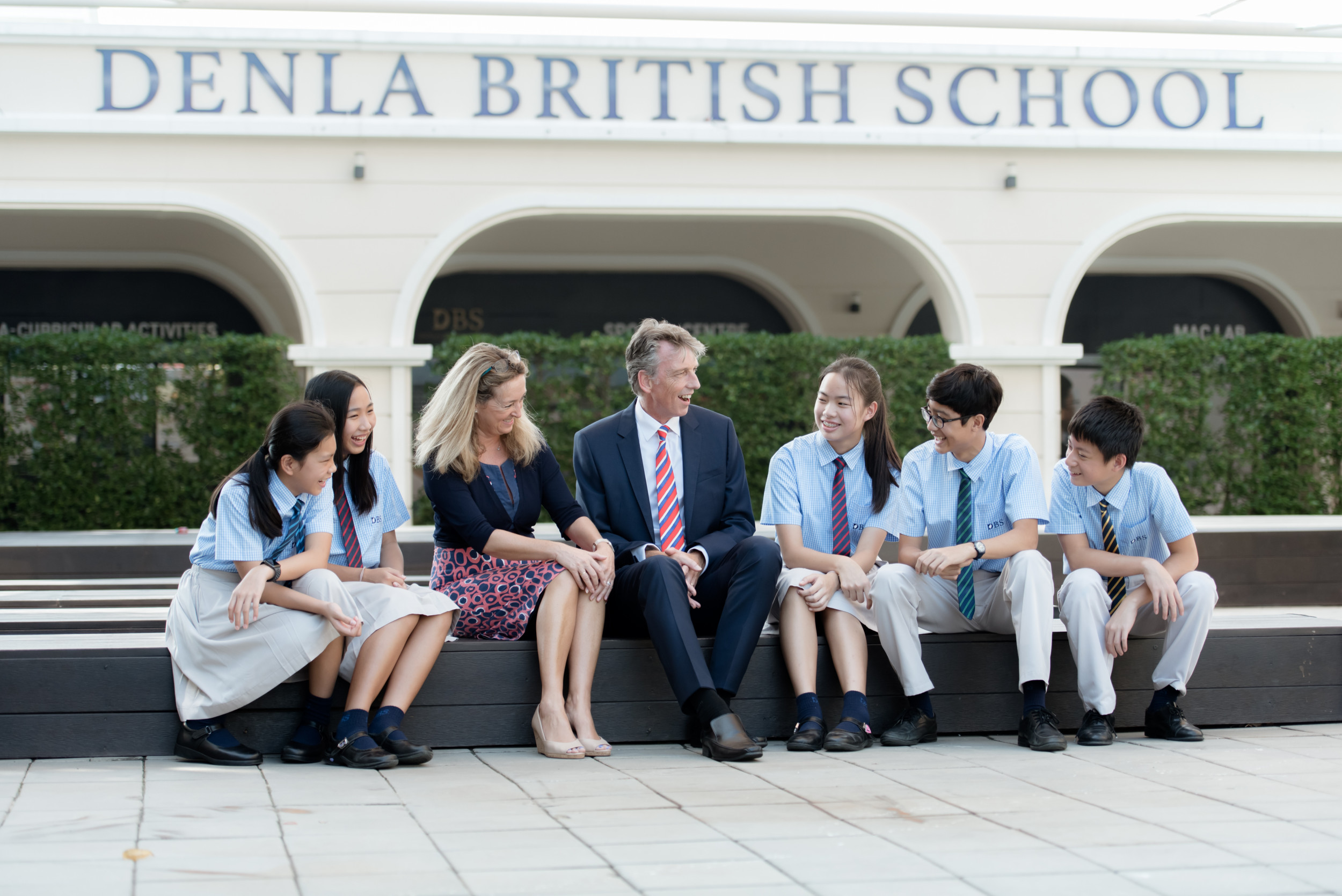 DENLA BRITISH SCHOOL (DBS), one of the leading premium international schools in Thailand, emphasising all-round education and preparing students for world-class universities.
Denla British School (DBS) is a leading international school that bases its teaching on the British independent school curriculum, which is considered as the best in the world. It is located on 24 acres of land on Ratchaphruek Road, Bangkok. DBS reinforces its reputation as a premium international school, laying a multi-dimensional foundation for learning and development for its students, as well as continuing to expand its facilities. DBS aims to bring out students' potential, which includes academic, musical, sporting, and leadership skills development.
Outstanding and different with The Unique DBS Vision.
Mr Mark McVeigh, Principal of Denla British School, who is an expert in education and has all-round experience from leading schools in England and South East Asia, comments that DBS has been created from a vision "Nurturing Global Leaders" that aims to promote educational excellence and acquisition of life skills, such as teamwork, communication and leadership in a happy and enthusiastic environment. To build and support students' successes, DBS operates with the 4 pillars of The Unique DBS Vision, which are An Enhanced British Curriculum, Academic Excellence for All, Entrepreneurship and Creative Thinking, and Community and Global Perspectives.
The curriculum from British independent schools is considered the best UK curriculum.
DBS is one of very few international schools in Bangkok that is modelled on the UK independent school curriculum. Taught by experienced and native English speakers (apart from in Thai and Mandarin), the UK independent school curriculum has many advantages, including the focus on personalised learning. This is a teaching method that concentrates on encouragement, and adapting the teaching method to each student, according to their skills and preferences. Approaches vary from specific teaching for each individual, to teaching in small groups, with teachers and their assistants supervising the entire process. Importantly, the school is not only known for its academic excellence, but also encourages a well-rounded education so that children can explore and discover their own talents.
Many people are not aware that students need an all-round education, as well as IGCSE and A Level qualification, to enter the world's top universities.
Mr McVeigh also adds that students in Year 13 - 18 years old are nearing their graduation from Senior School, and are approaching a very important period of preparation for the A level examinations. Eligibility for world-renowned universities, in the UK, US, or anywhere else in the world, requires good academic qualifications and life skills, such as leadership, teamwork and communication. These special talents can't be cultivated overnight, but have to be developed from childhood. With an independent UK school curriculum, including an additional 1.5 hours of learning and teaching (also known as the Extended Day system), students at DBS study more than other international schools at no additional cost for the parents. Students' time is filled with more than 60 subjects to choose from, which includes academics, robotics, music, sport, dance, cooking, and leadership courses. This constitutes an important foundation to develop students to advance to world-class universities.
Excellent evaluations by ISAT and CIS, and ranked as one of "THE BEST INTERNATIONAL SCHOOLS IN BANGKOK AND THAILAND"
"We are proud to have exceeded the standards for membership to the International School Association of Thailand (ISAT) and Council of International School (CIS), both of which are leading organisations that assess the quality of educational standards of international schools. DBS is also included in the "THE BEST INTERNATIONAL SCHOOLS IN BANGKOK AND THAILAND 2019", from the World-Schools.com website which compiles and ranks international schools from over 100 countries worldwide. It is clear that DBS is well placed to nurture its young leaders who will compete on the world stage, fully committed to the school's motto; "Always to Greater Things", Mr McVeigh concludes.
Enrolling now from Pre-EY to Year 9
Visit: www.dbsbangkok.ac.th
Email: admissions@dbsbangkok.ac.th
Tel: (+66) 2666 1933