Sponsor Insight
Aoba-Japan International School (A-JIS)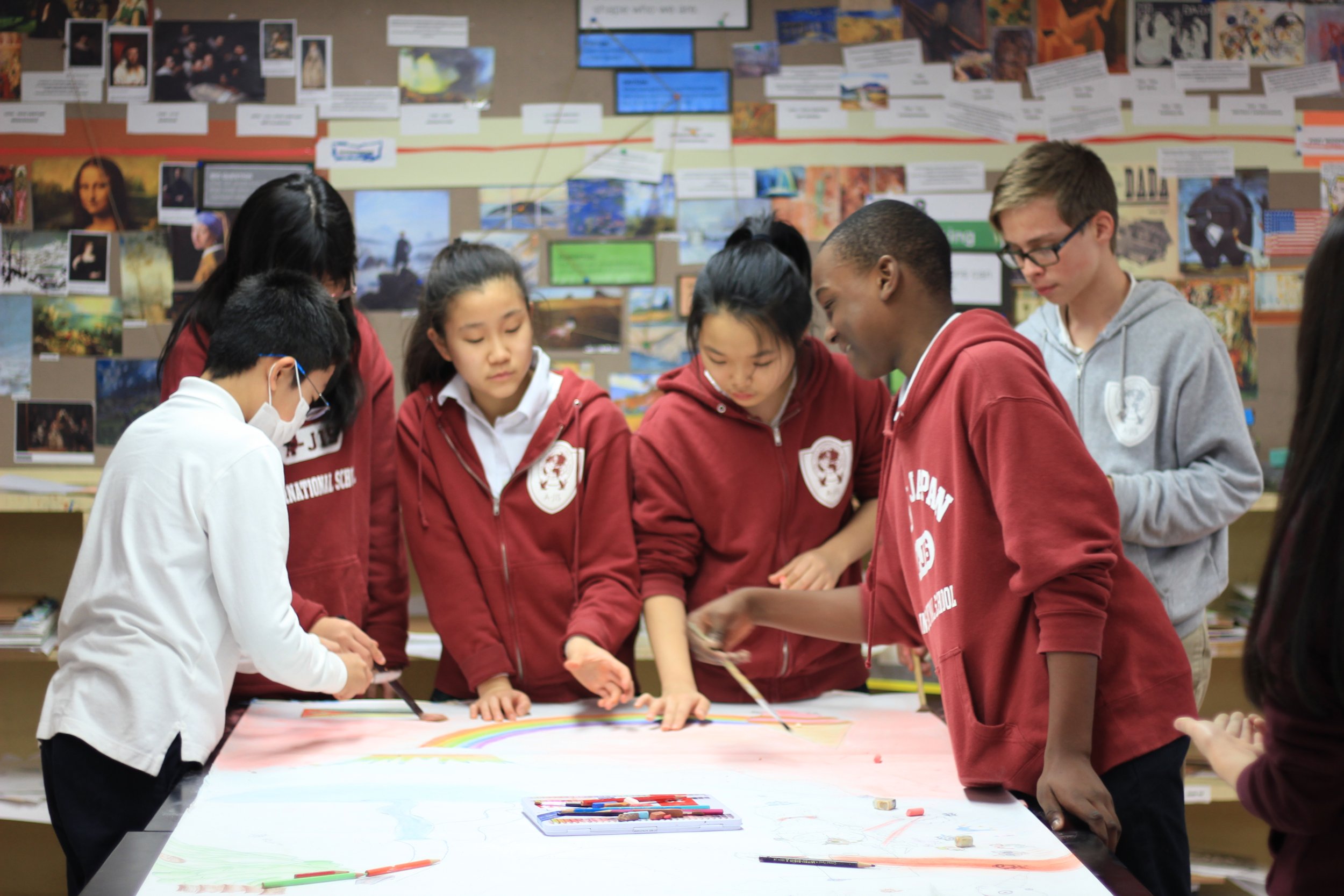 A spirit of community shapes the A-JIS experience. We are dedicated to developing global-minded, compassionate, collaborative young people inspired to learn, take risks, and lead positive change in the world.
Aoba-Japan International School is a leading international school in Tokyo. Our students from Kindergarten to Grade 12 experience learning to develop empathetic and compassionate global leaders for the future. As an International Baccalaureate World School, we successfully deliver the Primary, Middle and Diploma programmes in the cultural context of Japan. Not only is our school favored by many families from a diversity of nationalities, increasingly Japanese expats returning from overseas postings see our school as a good fit for their children.
We believe that an entrepreneurial mindset is at the heart of what we do here at A-JIS. For us, entrepreneurship embodies a social responsibility that supports the building of a prosperous and socially justice society. This is because entrepreneurs learn from others and work in teams; they have the capacity to create new ideas and bring these ideas to life; they are self-motivated and determined; they possess analytical abilities to make wise decisions; and the develop and implement detailed plans to achieve their objectives. All of this leads to our student building their capacity to make a difference to benefit others.
Belonging to Business Breakthrough Inc. and in partnership with BBT University and the Southern Cross University (Australia), our school has developed several exciting initiatives. Recently, with the support from Dr. Paul Lowe, we have introduced a new high school diploma pathway program called the Global Leadership Diploma. Accredited through the Council of International Schools (CIS) and New England Association of Schools and Colleges (NEASC), this program is specifically designed for senior students who are focused on creating their own futures. This program is designed based on the fact that we know when students are engaged in the decision making about their learning they have greater motivation and determination to learn. The program consists of two interlocking parts.
The first part consists of four core courses that are designed to establish 21st-century skills and mindset in students, as well as focusing on planning for the future. These courses are: 1) Planning your Learning Pathway, 2) Global Coaching, 3) Working and Learning in Teams, 4) Building a Digital Portfolio. In the second part, the senior student, in collaboration with the Blended Learning teacher, identifies the core skills and knowledge needed to achieve the declared objectives and goals as outlined in the learning pathway plan. Having noticed that businesses place an emphasis on the application of knowledge, and universities are increasingly seeking students through direct entry mechanisms, the GLD suits high caliber and talented students.
The second initiative is a three-year action research project with Southern Cross University (Australia). This project is designed to support the development of teacher understanding and expertise in Blending Learning. The aim is to develop ways to maximize 'Face to Face Teaching' and to maximize 'Understanding of the Teachers Impact on Learning'. This project is accompanied by a 2-year professional learning and development program for teachers. Having nearly completed the first 18 months of the project, in which we presented the A-JIS Blended Learning Model at the Alliance for International Education conference in Amsterdam, we are pleased to report a positive impact on teaching and learning has been observed.
Every decision we make at our school is designed to achieve our aim of improving our student's capacities and capabilities so they are equipped to confidently contribute to our ever-changing and at time challenging world. A visit to any of our several campuses in Tokyo will provide testimony to our professional commitment as educators.
You are welcome to discover our passion and care for developing our children into global leaders who will make a positive change in the world.
Meguro-Campus
2-11-5 Aobadai, Meguro-ku, Tokyo 153-0042
TEL: 03-5428-4488

Hikarigaoka-Campus
7-5-1 Hikarigaoka, Nerima-ku, Tokyo 179-0072
TEL: 03-6904-3102
The Aoba-Japan Group Schools
Aoba-Japan Bilingual Preschool http://aoba-bilingual.jp/waseda/aboutus_e/
Summerhill International School http://www.summerhill.jp/