Sponsor Insight
Seoul Foreign School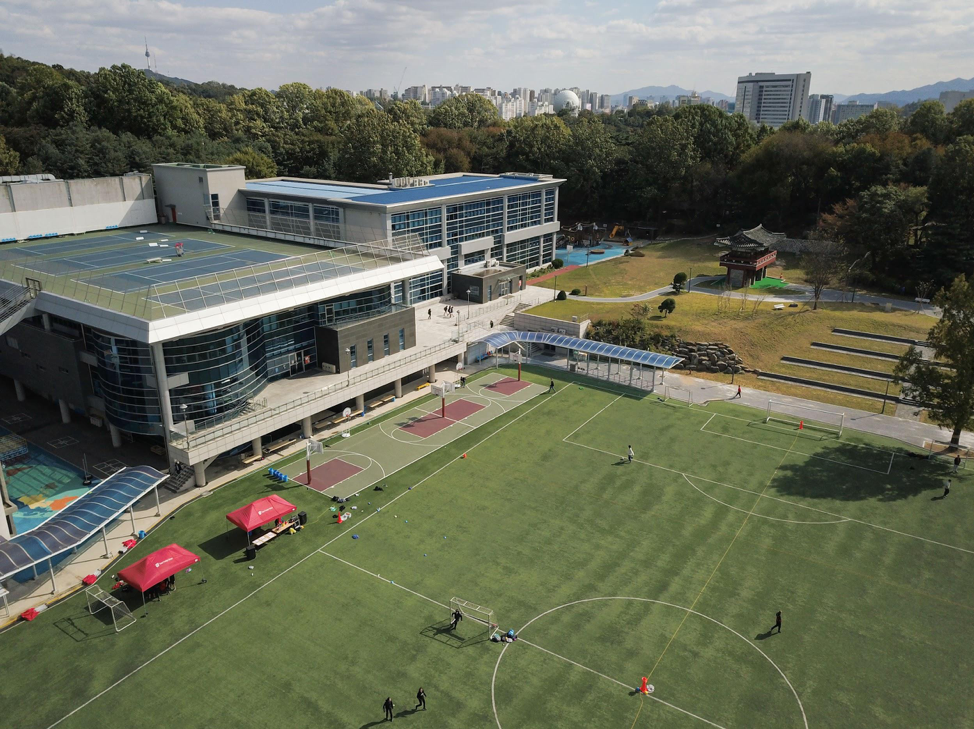 Widely regarded as the leading international school in Seoul, South Korea, Seoul Foreign School (SFS) accepts students of all ages. Established in 1912, SFS offers an unrivaled 100-year legacy of academic excellence, international diversity and a commitment to educating future global citizens and leaders.
The school is the number one choice of international schools in South Korea. Accommodating 1500 students SFS offers two different pathways. The school is both a K-12 IB Continuum World School and Foundation to Year 9 British School following the English National Curriculum. It's a friendly, close-knit multicultural community committed to excellence in education with a welcoming student body and an incredible selection of extra-curricular activities.
Four Schools in One
Seoul Foreign School comprises an Elementary School, Middle School, High School, and British School. Whatever your child's age, learning style and interests they will have a first-class education. Each school is housed in its own building and has its own Principal and dedicated faculty.
International in Every Way
SFS is truly international in every way. The school community welcomes a mix of students from across the world and its international curriculums support a diverse student body and faculty. SFS is a Christian School for all and offers a feeling of home to each and every student. The school's outlook is enriched by its students. Each child is exposed to a range of languages and nationalities setting them on a path towards being true global citizens whatever their culture and heritage...
Choice of Curriculum
The Elementary, Middle and High Schools offer the IB programme. Within this IB Continuum school students follow the Primary Years Programme, the Middle Years Programme and then the Diploma Programme. The IB is one of the best academic programmes in the world with a focus on creative thinking, inquiry, challenge, and independence. There is also the option to follow the English National Curriculum to the age of 14 in our British School. This is another robust and well-respected system and another pathway to the High School ensuring that students have a choice.
Campus
Seoul Foreign School is located in Yeonhui-dong in Seoul. It is easily accessible from all parts of Seoul either by a safe and secure school bus service, by car or by public transport. The 25-acre campus is surrounded by woodlands and features a central soccer pitch and landscaped terraces. There are three theatres, amazing sports facilities, and two cafeterias. A state-of-the-art High School building designed by Ennead in New York opened to students in August 2018 offering some of the best facilities in Asia.
Extra Curricular Activities
SFS has a host of amazing extra-curricular activities. Students can explore a huge variety of options from ceramics and woodworking to coding and robot science. They can choose dance and martial arts or bouldering and team sports. Whatever students love - or would love to try - the school can accommodate.
Teaching and Learning Excellence
Seoul Foreign School is a Centre of Teaching and Learning Excellence. Each lesson is designed to engage, to challenge and to develop the students. SFS teachers are exceptional. They have an average of 13 years teaching experience and originate from 17 different countries around the world. Teachers are committed to pastoral care and to volunteering their skills in the school's extracurricular programme including service trips overseas and in Korea, sporting tournaments and arts programmes.
"We take children from the age of two and we educate and nurture them until they leave our High School fully rounded, creative, intelligent and kind young adults" - Colm Flanagan - Head of School