Sponsor Insight
American School of Doha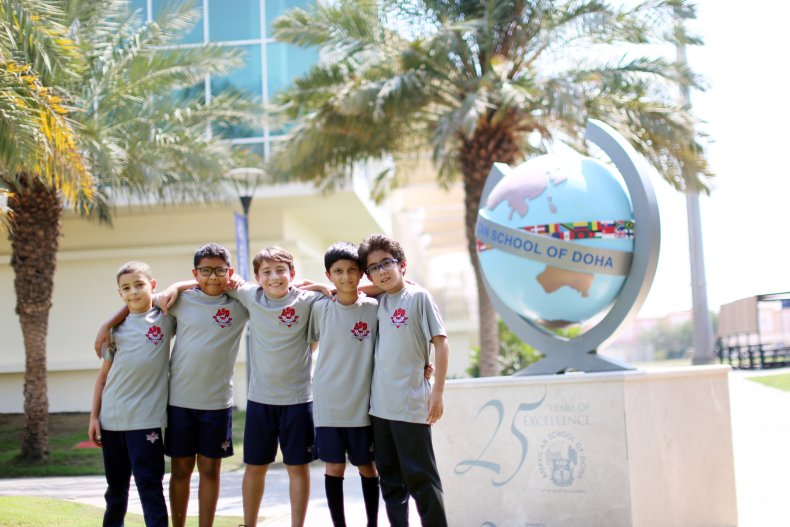 The American School of Doha (ASD) is a Pre-K through Grade 12 school that is an educational leader in Qatar and throughout the MENA region. Although over fifty percent of our students are North Americans (45% U.S. citizens & 10% Canadians), diversity is viewed as a strength of the school and is one of the experiences that our students refer to most when reflecting on their education at ASD.
ASD is the only school in Qatar offering both the AP Capstone and IB Diploma programs. The consistency of ASD's growing academic achievement comes from a committed and knowledgeable community, who are dedicated to helping students choose the program and/or courses that fit their needs and goals. "High school teachers, students, parents and the entire school community are to be commended for their efforts to support the collective goals of the high school. Over the past three years, enhancements in data gathering and analysis, and supporting systems have improved our students' capacity to succeed in external examinations and gain entrance to the colleges and universities of their choice." - Michael Roberts, HS Principal
ASD is defined by its proactive teaching and learning environment that consistently engages forward-thinking and is committed to the intellectual and personal development of its students, inspiring and empowering them to become positive, active, global citizens. A Global citizen leads beyond the classroom and stays resilient in uncertain times. "The extent of the current state of the world was not anticipated or predicted, however, ASD was prudent and active in planning for the potential scenarios," said Dr. Heather Vlach, Director of Teaching and Learning. ASD takes the duty it has to provide its students with a high-quality education very seriously, even if that means instruction taking place outside of the classroom. Teneen is part of ASD's commitment to deliver on its vision to extend beyond walls, fostering innovation and encouraging a technology enhanced environment. ASD recognizes that having an online platform is critical, not only to enrich face to face learning, but it serves a larger purpose in cases such as school closure. Teneen Virtual School (TVS) is used to deliver high-quality learning to students, fulfilling ASD's value of responsibility in an online environment.
Faculty and staff were diligent in their preparedness for the transition into online schooling. "We felt the school took immediate action preparing a month ahead of the school closing. Children were coming home with reports of briefings and meetings about the potential for an eventual change to virtual school last year. When it happened teachers were always available to answer questions and doubts, so we felt confident about the transition," said Elisabete, ASD Parent.
ASD teachers have taken every effort to ensure students continue their social and emotional connections with classmates and teachers. Grade 1 teacher Sweta Agrawal says, "I try to keep my videos and at home learning activities fun by learning to use new technology using things kids enjoy like green screen, TikTok, and time-lapses. I want my students to know that even though we are not always physically together, their teacher is still thinking about them every day. We are challenging them to do their best, cheering them on, watching their growth and marveling at how capable they are." ASD is proud to teach dedicated and resilient students who are leading the way for learning in Qatar and beyond.
The first graduating class of the American School of Doha (ASD), had 16 graduates, representing 5 nationalities in 1996. The class of 2021 has 168 graduates from 31 countries. The school, along with its students, has come a long way in 32 years, from its expansion projects, to its local and international presence, to earning its green flag and becoming an eco-school! With the level of excellence the school has achieved over the past decade, it has not only solidified its place as one of the top schools in Doha and the region, but the international community as a whole. To learn more visit asd.sch.qa