Sponsor Insight
Compass International School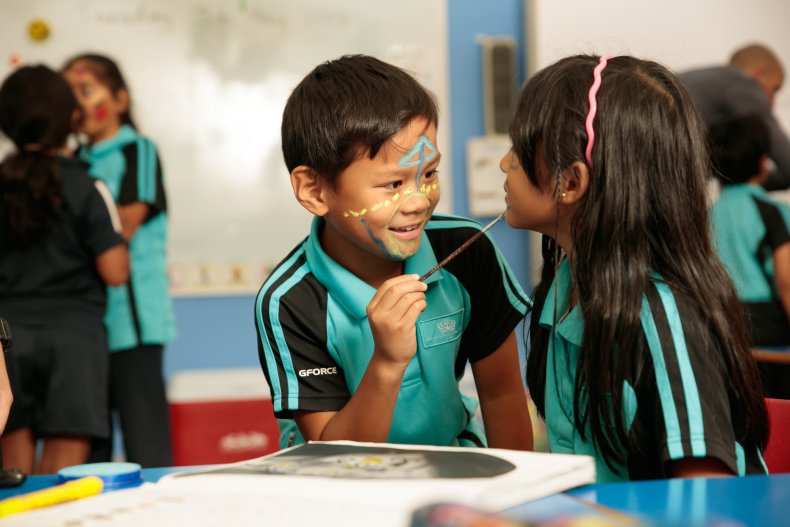 Compass International School (CIS) is one of Qatar's premier British International Schools. Educating over 1700 students ages 3 to 18 across four campuses, CIS combines the best of British and International Curricula with a personalized approach to learning and one-of-a-kind educational opportunities to deliver excellent outcomes for children at all levels. A truly international community, Compass has over 77 different nationalities represented amongst its student body.
Founded in 2006, CIS joined Nord Anglia Education in 2013 and in 2019 the school opened its fourth location with the addition of the state-of-the-art campus in the Al Themaid area of Doha. With four locations, Compass International School is well-positioned to offer families a choice of internationally accredited academic and language-based curricula.
Curricula
For children ages 3 to 5 CIS offers the Early Years Foundation Stage Program, which brings together the Early Years Foundation Stage curriculum (EYFS) and the topics and themes used in the International Primary Curriculum (IPC) to lay a strong foundation for future learning. These programmes form the base of the school's approach to successful and relevant learning and provide the necessary tools and challenges to support all children at an individual level throughout their learning journey.
In primary students are taught the IPC, a simple but structured curriculum focused around subject, personal and international learning goals that has been integrated with the requirements of the British National Curriculum. While the IPC is used in over 1000 schools in 90 different countries, only 32 schools including Compass have achieved IPC accreditation.
For secondary students, Compass offers the IGCSE to all year 10 and 11 students with the International Baccalaureate Diploma Programme offered to Year 12 and 13 students at the Madinat Khalifa Campus and the A-Level qualification for Year 12 and 13 students at the Themaid Campus.
In addition to the International Primary Curriculum, Compass offers both French and Arabic as second languages to primary students and offers the LanguageOne Dutch Culture and Language programme to primary students at the Gharaffa Campus. In secondary, students can take French or Spanish with an immersive French programme offered in Year 7 at Themaid Campus.
Nord Anglia Offering
As part of Nord Anglia Education's family of 69 premium schools in 29 countries, Compass students enjoy unrivalled educational opportunities through Nord Anglia's collaborations with the Massachusetts Institute of Technology (MIT), The Juilliard School and UNICEF. With over 67,000 Nord Anglia students worldwide, Compass families do not just join the School, they join a vibrant global community and through the Global Campus platform, Compass students are able to connect and collaborate with their peers from the best schools around the world.
World-Class Teaching
Benefiting from Nord Anglia Education's global scale, Compass International School recruits and retains world-class educators with a wealth of experience and a passion for teaching. As a Nord Anglia School, Compass offers teachers unmatched opportunities for personal and professional growth. The collaborations with education leaders such as Massachusetts Institute of Technology and The Juilliard School bring the best learning techniques into the classrooms and through Nord Anglia, Compass offers an International Masters programme with King's College London aimed at developing effective international school leadership skills. Through Nord Anglia University, teachers can also pursue professional development opportunities through their own initiative throughout the year.
To learn more about Compass International School, please visit our website at cisdoha.com.