Sponsor Insight
Seoul Foreign School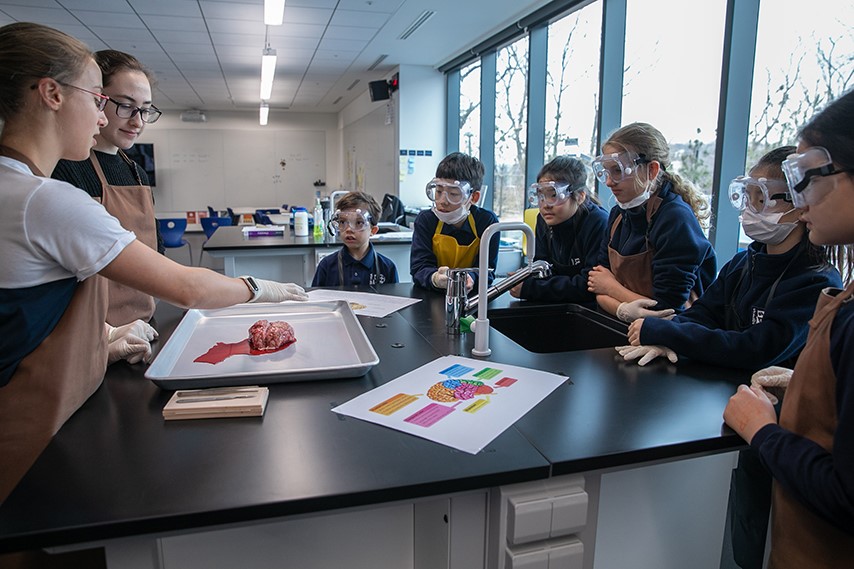 Seoul Foreign School (SFS) is an international day school in Seoul, South Korea. Established in 1912, SFS strives to inspire excellence and build character in each of its students, every day. The 25-acre campus is home to four sections—elementary, middle, high and British—serving nearly 2000 students from around the world. The two curricular streams on offer, K-12 International Baccalaureate World School and Foundation to Year 9 British School, provide educational options to pupils ranging in age from 2-18 years. SFS faculty are recruited from around the world, and are among the very best educators, leading students not only academically but in extracurricular and service-learning activities.
The SFS campus offers outstanding facilities, including two gyms, four playgrounds, a state-of-the-art 700+ seat performing arts center, a 25-meter/six-lane indoor swimming pool and at the heart of campus, a large athletic pitch. Campus facilities are regularly updated and upgraded; at the northwest corner of campus sits the brand-new High School building, completed in 2018.
At SFS, an inquiry-based approach to teaching and learning provides a supportive structure that meets the needs of a diverse range of learners, and provides for a creative expression of ideas. SFS is a fully authorised International Baccalaureate (IB) Continuum School, offering the PYP, MYP and DP. The PYP framework is underpinned by the American Common Core standards, AERO standards, NGSS standards and IB PYP scope & sequence documents. The British section is accredited by Fieldworks Education to deliver the IEYC, IPC and IMYC. Seoul Foreign School is fully accredited by the Western Association of Schools and Colleges (WASC), is a member of the Council of International Schools (CIS) and the Association of Christian Schools International (ACSI). The British section was inspected and approved by Ofsted British Schools Overseas (BSO).
Faculty strive to create a learning environment that challenges students within a culture of exploration and experimentation. SFS nurtures lifelong learning with a strong foundation of academic skills, a desire for creativity, and the ability to work both independently and collaboratively. All students are prepared to advance to college or university study after completing High School. SFS high school students consistently achieve outstanding IB results. The class of 2020 had an IB average of 35, which was five points above the world average of 29.92. IB DP candidates at SFS had a 97% pass rate, well above the worldwide pass rate of 79.10%. And 89% of this cohort had test results of 5 or higher.
SFS students have the opportunity to pursue their interests through an extensive extracurricular program. Athletic, artistic, strategic, spiritual and academic offerings ensure that all students can find a place to explore the things they're most excited about. Activities include robotics, theater, journalism, dance, bouldering, badminton, coding, yoga and more. Many of these offerings are supported by on-campus facilities, allowing for more students to spend more time participating in the activities and instruction, and less time commuting between locations.
A commitment to the service of others is embedded in the culture and the mission of SFS. Students plan, develop and carry out projects ranging in scale from one day service activities to far reaching, long term endeavors. Volunteering to serve the homeless hot meals, raise money for orphans, and even helping to host the Olympics in 2018 are all examples of the ways in which SFS students step out of their comfort zones and take action to help the global community. Students not only gain self-confidence and a sense of purpose when giving back, but they also learn about the practical applications of planning, managing and executing service action programming.
Seoul Foreign School offers an outstanding, rigorous academic environment in a beautiful park-like setting, nurturing and developing each individual child. SFS accepts admissions inquiries year-round, and hosts open house events and private tours for interested families. More information can be found on the SFS website.