Sponsor Insight
Taipei American School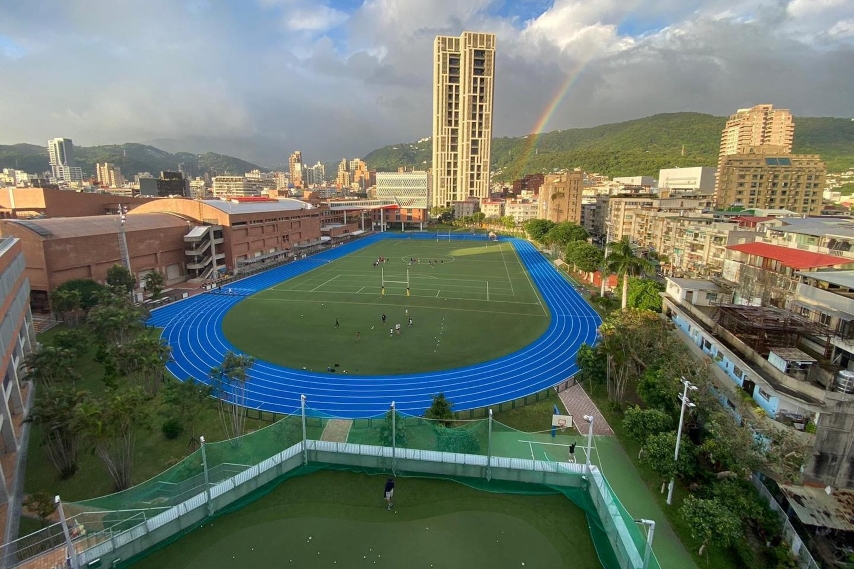 Welcome to Taipei American School. We offer KA-12 students of all backgrounds a bridge from where they are to where they want to be, allowing them to discover a love of learning, to realize their full potential, and to become positive contributors to their local and global communities. Ours is a culture of caring and innovation, and our bridge is a shared journey that enables success in many forms.
Founded in 1949, Taipei American School is a large independent school, one of Asia's top college preparatory schools, offering an American-based education with a truly global perspective. We offer both AP and IB courses for our students, allowing our learners to personalize their courses to their learning goals.
Our flourishing campus, located in a northern suburb of Taipei called Tianmu, houses all three of our divisions — Lower, Middle, and Upper School — so that our students can learn, grow, create, and dream on one campus.
Our students are known for an unmistakable culture of excellence; for their passion for humanities, languages, the performing arts, sports, all things STEAM, and more; and for their strong commitment to being their best selves and being of service to others.
Mission:
Taipei American School is an innovative 21st century learning community. Our mission is to inspire each student to be a confident, creative, caring, and moral individual prepared to adapt and succeed anywhere in a rapidly changing world. We provide an American-based education with a global perspective that results in a love of learning, academic excellence, a balanced life, and service to others.
Vision:
Taipei American School offers opportunities for students to reach their full potential to become caring, competent, knowledgeable young people who are dedicated to making a positive difference anywhere in the world.
Taipei American School Essential Capacities
In addition to a rigorous academic program, and focus on academic and personal excellence, TAS students will develop:
● Analytical and Creative Thinking and Problem Solving
● Leadership and Teamwork
● Adaptability, Initiative, and Risk-Taking
● Global Perspectives
● Complex Communication in both Oral and Written Works
● Digital and Quantitative Literacy
● Integrity and Ethical Decision-Making
● Wellness
School Values:
Respect - Responsibility - Kindness - Honesty - Courage
Taipei American School has provided expatriate students in Taipei with an exemplary American-based educational program for over 70 years. Our curricular program represents the best of American education and is taught by over 300 highly qualified teachers. Our academic program provides the challenge and choice that helps all students to be prepared for their next level of education. Our highly acclaimed arts and music programs provide students with strong foundational and performance skills. The KA-12 program is articulated so that each level leads to success in the next.
The co-curricular program at Taipei American School offers a rich variety of after-school clubs and activities that provide all students with a well-balanced educational experience. Character education is woven throughout our program and focuses on the schoolwide values of respect, responsibility, honesty, kindness, and courage, as well as developing global citizens who are morally and ethically prepared to give back to society. Threaded throughout the program in all three divisions are service projects and environmental awareness activities.
Fast Facts:
● <9:1 Student to Faculty Ratio
● 15 Acre Suburban Campus in Taipei, Taiwan
● 2400 Students in Grades KA-12
● 82% Faculty with Advanced Degrees
● 5 Consecutive Years of Gold Medals at iGEM competitions
● 133 Middle School and Upper School Sports, Clubs, & Activities
● 450 Students enrolled in Upper School Fine or Performing Arts classes
● 1:1 Laptop Program in Grades 3-12
● 500 Students Use the Tiger Health & Wellness Center Daily
● 9 Years in a Row Qualifying for VEX Robotics World Championship
● 6 Consecutive Years of Qualifying for FRC World Championship
● 26 Scholastic Art National Medals and Keys Earned
● 22 US Varsity Sports Teams