Sponsor Insight
Leading Journalism & Mass Communication Programs 2019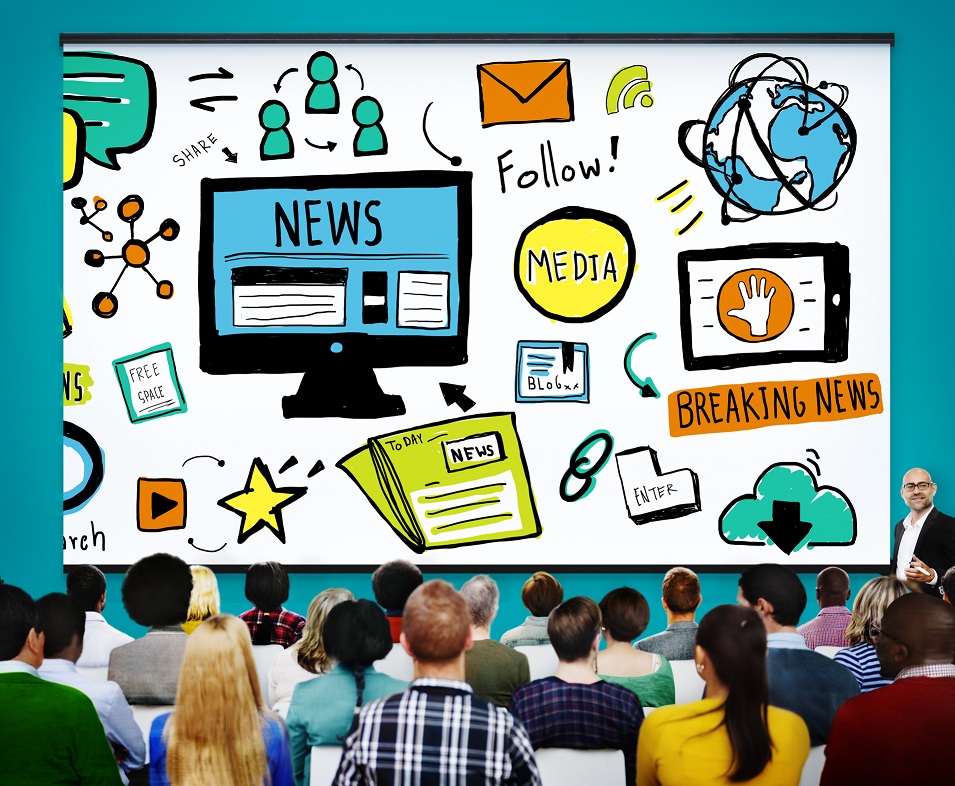 Journalism has recently become one of the most polarized yet democratized industries in the world. Polarized, because, in the news industry at least, a yawning chasm has opened up between left and right wing 'news' with seemingly every outlet being viewed through a partisan political prism. Indeed, the whole concept of 'news' has itself become somewhat distorted with more and more confusion and debate over what is genuine and what is 'fake'.
Democratized, because with the advent of social media, the popularity of blogs and the capacity for content to go viral and quickly promulgate online, means that anyone with a computer or smartphone can create journalistic content and deliver it to a size of audience that would have been unimaginable a decade ago. However, just because there is an overwhelming amount of content out there doesn't mean it is all credible. At this time more than ever, sharp, incisive and capable journalists are needed to cut through the noise and reach a public that needs to hear measured and nuanced takes on today's pressing issues. For these looking to add their voices to the ranks of tomorrows fact finders and reporters, an education at a leading journalism school is invaluable.
Indiana University Media School, formed in 2014 as a merger of three storied departments, is a modern take on a journalism and communication school. With three majors, nine concentrations and 37 specializations, the curriculum is customizable and career-oriented. The School emphasizes hands-on experience, with news focused outlets such as IU Student Television, WIUX Pure Student Radio, Big Ten Student U and American Student RadioThere, as well as extracurricular opportunities for every Media School concentration, including cinema, game design, advertising and public relations.
IU Media School students study both in Franklin Hall and the Radio-Television Building. The historic Franklin Hall underwent a $21 million renovation in 2014, enabling it to provide leading edge facilities for todays and tomorrows students, while The Radio Television Building features the Beckley TV Studio, a central commons with an interactive 24-foot-by-12-foot screen, game design labs, studios for student media and classroom production, a screening room and audio and video production equipment for student checkout. The Radio-TV Building is also home to teaching studios, labs and production facilities and its digital infrastructure was recently upgraded with new wiring, wireless networking and broadband cable.
Learn more by clicking through to their profile on the right.
The Klein College of Media aims to help you play a crucial role in delivering accurate and timely information in an engaging fashion, using the City of Philadelphia (which is the nation's 4th largest media market) as your laboratory! Their internationally accredited degree program prepares students to be versatile journalists ready to understand the world and report about it with necessary skills, such as writing, editing, audio/video newsgathering, photography and web design. Students will be prepared to work across platforms, including online, print, radio and TV.
All students participate in the capstone course, Philadelphia Neighborhoods, where they turn under-represented communities in the city into their semester-long beats. This enables all students to become fully immersed in the art and process of reporting long before they begin their first internship, let alone their post-grad careers.
Relevant experience is also gained through student organizations and campus media groups. There are also opportunities to participate in high-profile internships and work at student-run media outlets such as The Temple News and Temple Update, as well as WHIP, Temple's student-run radio station. Klein's Journalism Department also has a chapter of Kappa Tau Alpha, the national journalism and mass communication honor society.
Learn more by clicking through to their profile on the right.
The Hubbard School of Journalism and Mass Communication at the University of Minnesota focusses on preparing students to succeed as professionals and leaders in the world—a world that's more diverse, interactive, and intellectually challenging than ever. That's why they are committed to giving students a head-start in becoming forward-thinking media professionals.
The University has a 100-year history of journalism instruction and as the industry has continued to change, curriculum specializations have expanded to include newswriting, broadcast journalism, magazine journalism, creative graphic arts, photojournalism, advertising, health communication, and public relations.
The Hubbard School research centers create opportunities for community members and more than 10,000 alumni to stay connected, while preparing students to be leaders in the creative media industries and to join the next generation of leading scholars, educators, and professionals through research, internships, and service-learning opportunities.
Learn more by clicking through to their profile on the right.
For more information on Educational Insight Sections please contact inquiries@insight-team.com