Sponsor Insight
Department of Journalism, Klein College of Media and Communication, Temple University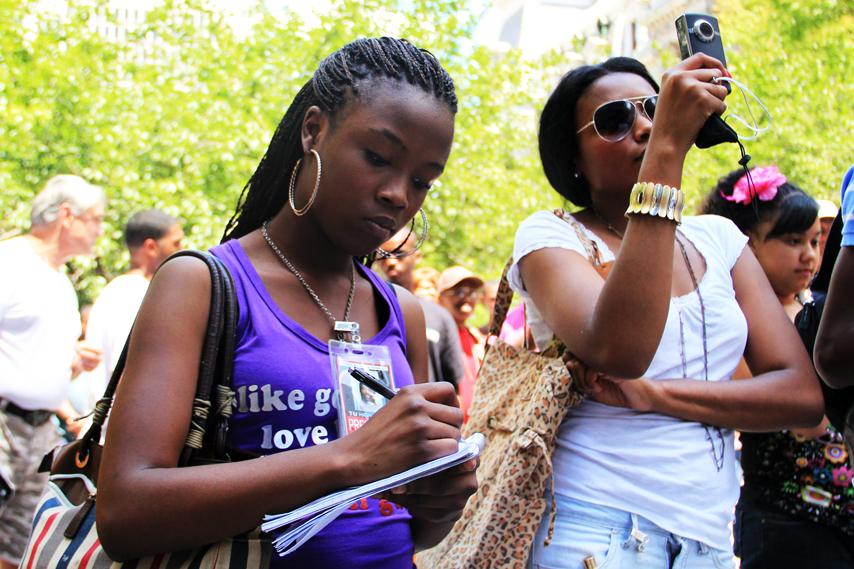 There is no better time than now to study journalism in the nation's fourth-largest media market. Philadelphia is home to the Lenfest Institute, where new business models for the region's most institutional newspapers are being forged and startups are being incubated. This environment gives students the opportunity to participate in innovative programs like the Philadelphia Solutions Journalism Project, Resolve Reporting Collaborative and The Next Mayor, where their bylines gain a citywide audience.
This internationally accredited degree program prepares students to be versatile journalists ready to understand the world and report about it with necessary skills, such as writing, editing, audio/video newsgathering, photography and web design. Students will be prepared to work across platforms, including online, print, radio and TV. Whether your career aspirations involve creating content for online outlets, documenting international events or reporting from election headquarters, Klein College will help you play a crucial role in delivering accurate and timely information in an engaging fashion, using the City of Philadelphia as your laboratory.
All students participate in the capstone course, Philadelphia Neighborhoods, where they turn under-represented communities in the city into their semester-long beats. Through this kind of hands-on coursework, all students are fully immersed in the art and process of reporting long before they begin their first internship, let alone their post-grad careers.
Students also gain relevant experience through student organizations and campus media groups. There is an abundance of opportunities to participate in high-profile internships and work at student-run media outlets such as The Temple News and Temple Update, as well as WHIP, Temple's student-run radio station. Klein's Journalism Department also has a chapter of Kappa Tau Alpha, the national journalism and mass communication honor society.
This multifaceted approach to journalism education ensures that students have the adaptability and flexibility of skills to thrive, grow and lead in the contemporary media job market. Once they have attained a basic level of multimedia understanding in their core classes, students in Klein's journalism program have the opportunity to forge their own path. With a variety of course offerings and faculty with diverse research and teaching interests, Klein College's journalism students have the chance to create their own "concentration" within the major, or to mix and match electives in order to achieve a unique educational path, with myriad interests and skills that will give them an edge as media professionals.
Students also have the option to take a more academic route through the journalism program, as our faculty has published a variety of books, chapters and journal articles. Students have the opportunity to work directly with faculty on independent, student-driven research projects as research assistants and in their courses. As journalists, research is an essential skill that will inevitably permeate every task from learning the background of one's interview subjects to pitching freelance projects to publications. We believe it is imperative to combine academic and practical elements of higher education in order for our graduates to be truly well-rounded and prepared for the future ahead. Additionally, the program is rooted in liberal arts, which means students will take classes in programs universitywide to develop the breadth of knowledge required to produce credible and nuanced journalism in today's media environment.
Outside of collaborating on research, our renowned faculty will guide students to gain access to a diverse community of media companies, organizations and post-graduate programs in the Philadelphia region and around the nation to get started toward exciting careers. Situated in the media-rich market of Philadelphia, Klein College graduates have direct access to some of the largest and most well-respected media companies in the tristate area, including 6ABC/WPVI, Billy Penn, CBS3/KYW, Comcast, NBC10/WCAU, NFL Films, PHL17, The Philadelphia Inquirer, Philadelphia Daily News, Philadelphia magazine, WHYY and many others.