Sponsor Insight
The Media School at Indiana University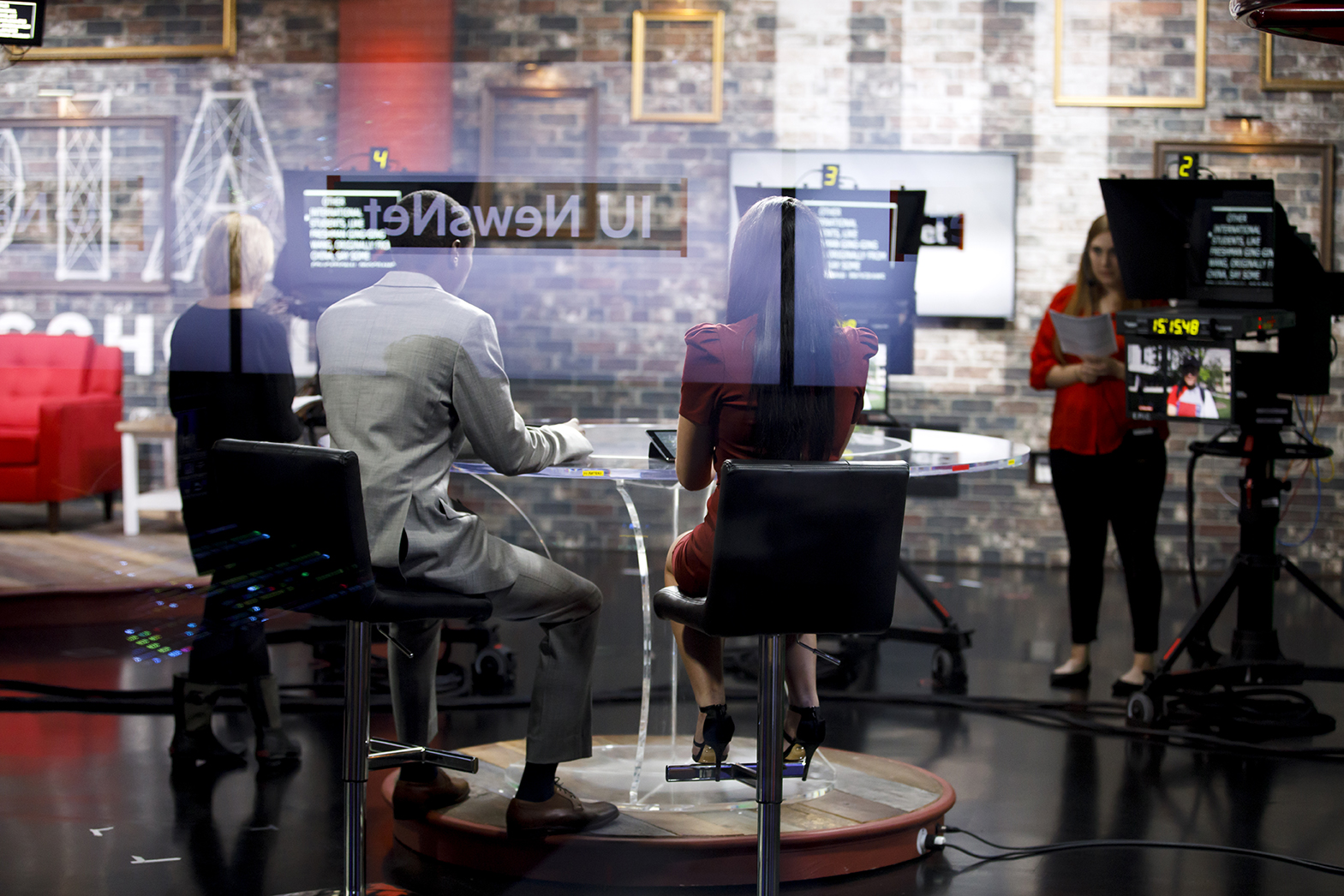 When a local mayoral candidate suspended her campaign this spring amid a sexual harassment scandal exclusively broken by Indiana University Media School student Caroline Anders in the Indiana Daily Student newspaper, the message was clear: IU journalism students are watching.
In today's media landscape, it's tempting to chase after easy reads and clickbait. But The Media School's journalism program instills into its students the centuries-old values of traditional journalism: seek truth, minimize harm and hold the powerful accountable. The shiny stuff comes next.
Data analysis. Narrative journalism. Social media virality. IU's journalism graduates master the foundations, and then develop specialized, cutting-edge skills through advanced courses and specializations.
IU's Media School has a rich history and reputation combined with industry-standard facilities, a technologically advanced curriculum and interdisciplinary resources. Formed in 2014 as a merger of three storied departments, The Media School is a modern take on journalism and communication schools. With three majors, nine concentrations and 37 specializations, the curriculum is customizable and career-oriented.
But curriculum is only the beginning. The Media School emphasizes hands-on experience, and the student media opportunities are almost overwhelming: the award-winning Indiana Daily Student, IU Student Television, WIUX Pure Student Radio, Big Ten Student U, American Student Radio — and those are only the news-focused outlets. There are extracurricular opportunities for every Media School concentration, from cinema to game design to advertising and public relations. And they're all available to students as early as their freshman year.
The Media School recently reaffirmed its commitment to investigative reporting with the establishment of the Michael I. Arnolt Center for Investigative Journalism this year. Under the direction of Kathleen Johnston — a former investigative journalist for CNN and CBS News — students in the center conduct multimedia investigative reporting on important issues. The school is also home to the National Sports Journalism Center and the Center for Documentary Research and Practice, which offer workshops, talks and resources for these specialized areas of journalism.
Its courses offer even more hands-on experience. Media School students learn about foreign correspondence by traveling as far as Ireland, Uganda and even Japan with their reporting classes. The regionally distributed 812: The Magazine and weekly newscast IU NewsNet are produced by Media School classes. Students in advanced reporting, photojournalism and multimedia classes — collectively known as "Words and Pictures" — team up and spend an entire semester reporting one long-form, multimedia project per team. The projects are portfolio capstones for the students, and they routinely win national awards.
By the way, IU has won the Intercollegiate Writing Competition of the Hearst Journalism Awards Program for six years in a row.
The school offers even more enhanced opportunities for its honors journalism students. Called the Ernie Pyle Scholars, these students are selectively chosen out of each incoming class and offered advanced coursework, faculty mentorship and travel opportunities, including a summer internship program in London.
The school's other academic programs all offer equally rich, hands-on experiences. And the coexistence of these distinct but related areas of study offers opportunities for collaboration, experimentation and cross-training.
Media School students study in Franklin Hall — a historic building that underwent a $21 million renovation in 2014 — and the Radio-Television Building. Franklin Hall features the Beckley TV Studio, a central commons with an interactive 24-foot-by-12-foot screen, game design labs, studios for student media and classroom production, a screening room and audio and video production equipment for student checkout. The Radio-TV Building is home to teaching studios, labs and production facilities. Its digital infrastructure was recently upgraded with new wiring, wireless networking and broadband cable.
IU is investing in the future of journalism; for the sake of democracy, we need to ensure someone is watching.