Sponsor Insight
Leading Law Schools 2020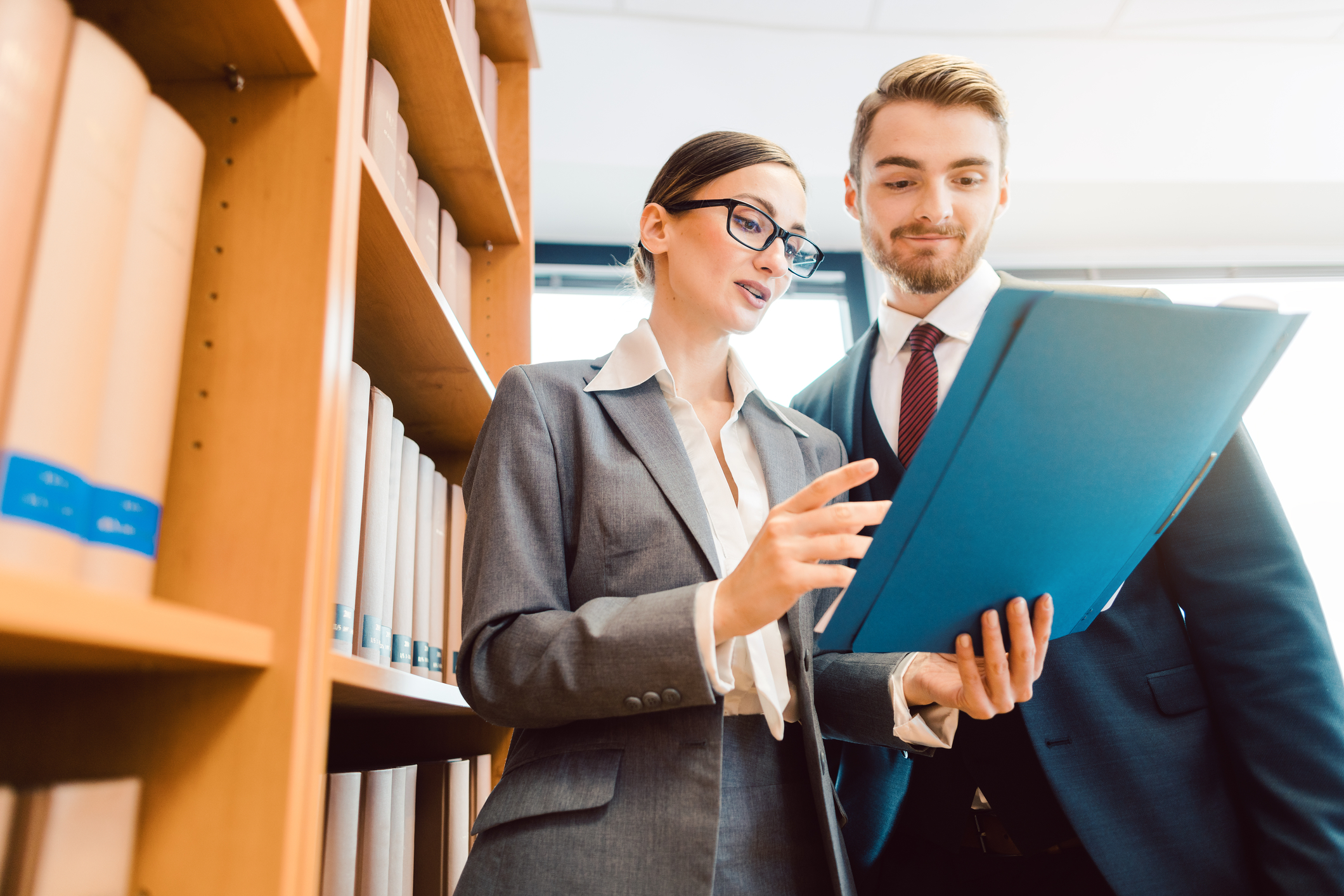 Have you thought about a career in law? If so, where should you get qualified?
America is founded on the principal of freedom of speech and expression and the ability to carve your career and pursue your life in any direction that you deem fit, but that freedom of choice needs constant protection, interpretation and definition. This is the role that lawyers, along with judges play. Given its noble calling, it's understandable that many of us want to pursue a career in law, and as a consequence, good lawyers are always in demand.
The rewards of a career in law are not just of the patriotic variety as financial gratification is also part of the package - according to the BLS, the median pay is $120,910 per year and the growth within the profession is 6% year on year. As a result of this, the US boasts many of the worlds' leading law schools, and if you want to get into the profession, your pathway should lead through one of them. A good law school will give you a general overview of law practice across all fields, teach you important skills such as legal writing and conducting research, then allow you to specialize in a chosen field and go on externships to get a taste of the 'real world' before facing the state bar exam.
Situated in the heart of Southern California, Chapman University's Dale E. Fowler School of Law provides prepares graduates to make a lasting difference in their communities. ABA accredited and highly ranked, the school offers small class sizes and great access to faculty, both in and out of the classroom.
Named by prelaw magazine as one of the "Best Law Schools for Practical Training" the Fowler School of Law excels at providing practical skills training in both litigation and legal transactions. In each of the school's seven legal clinics, students work on actual cases under the supervision of seasoned attorneys and practitioners as well as engaging in hands-on fieldwork with clients, research projects, document preparation, brief writing and court appearances.
All of this makes the Fowler School of Law a dynamic place where students not only receive a top-notch legal education that prepares them to become the best lawyers imaginable, but where they also become a part of a greater 'Chapman Family' community.
Read more about Chapman University on the right.
Students at the University of Denver Sturm College of Law get to study and experience law. A leader in training practice-ready graduates, and with top specialty programs, an abundance of hands-on educational experiences and unrivaled access to one of the nation's most vibrant legal markets, the college offers its students significant and distinctive advantages in the legal marketplace.
The college was founded in 1892, and launched the nation's first law clinic in 1904. In the 60s, it contributed to the founding of the Law and Society Movement and in 2003, constructed the nation's first LEED Gold-certified "green" law building. Finally, in 2018, it launched its highly ranked Professional Part-Time JD Program, which is conducted 1/3 online and on alternating weekends, allowing working professionals to advance their careers on their own schedules and from the location of their choice.
The college offers a traditional juris doctor (JD) program, a professional part-time JD program, four LLM degree options and four master's degree options to meet students' needs. As a private university dedicated to the public good, the University of Denver is strongly committed to affordability and accessibility and the college offers extensive scholarship support, including a wide range of full-tuition scholarships.
Read more about the University of Denver on the right.
Drexel University's Kline School of Law is located in the heart of Philadelphia, PA, which, as second largest city on the East Coast, is the headquarters for some of the largest law firms in the U.S. Kline is one of the most comprehensive law schools in the country, offering an accelerated 2-year JD option, a Global JD and LLM for international students, online LLM degrees in Cyber Law and Health Care and a Master of Legal Studies program, as well as traditional 3-year degree. Kline also offers an online masters of Law for Attorneys.
Most students choose the traditional JD, completing their studies in three years, with the accelerated JD program appealing to students who wish to enter the workforce a year early. Some students get a head start by taking courses the summer before their first full semester in the 3-year program. Irrespective of the path you take at Kline, you'll have the same opportunities to immerse yourself in real-world legal practice and enter the workforce with know-how and confidence.
Read more about Drexel University on the right.
Ohio Northern University Pettit College of Law helps you personalize your legal education. They are with you on every step of your journey from law student to practicing member of the legal profession. The college encourages you to create your own professional identity, develop your legal acumen and discover your future in a nurturing and supportive environment.
The college faculty is deeply committed to developing students' legal and analytical skills, by opening their doors and engaging with them one-on-one. With a low 6:1 student-to-faculty ratio, students find professors to be accessible, deeply engaged, and invested not just in students' academic success, but also in their career achievements. ONU Law also boasts one of the lowest tuition rates amongst Midwest private law schools, leading them to be placed lowest on the list for "Projected Debt Owed at First Loan Payment," among private law schools. Of course, value doesn't always refer to dollars. At ONU Law, value means strong bar passage, job placement rates, a strong academic support program and, most of all, it means graduating with the competitive skills training that makes the law come alive.
Read more about ONU on the right.
The foundation that the South Texas College of Law Houston (STCL Houston) has provided to students for nearly a century has been Experiential. Practice-oriented. Student-focused. The college offers the Pathways to Practice program, which informs students about different career options within a variety of legal fields and what it's like to practice in those fields. The program helps students plan an individualized curriculum, guiding them through substantive law courses and experiential, legal skills courses, enabling them to be productive attorneys from the moment they enter the field.
The Harry L. Reed Oil & Gas Law Institute is the newest of the schools' Skills Institutes and Programs and is designed to immerse students in emerging areas of legal practice. As Houston is unsurpassed when it comes to its oil and gas law curriculum, the goal of the Institute is to be the premier oil and gas law school, not only in Texas or the U.S., but in the world. STCL also includes the Institute for International Legal Practice and National Security - which incorporates the most distinguished scholars in international economic law, national security, and public international law, The Randall O. Sorrels Legal Clinics - with 23 separate, specialized legal clinics, The Frank Evans Center for Conflict Resolution – honing skills in negotiation, mediation, and arbitration, and the Transactional Practice Center – which is home to the most extensive transactional law program in Texas.
Read more about STCL Houston on the right.
For more information on Educational Insight Sections please contact inquiries@insight-team.com