Sponsor Insight
Chapman University Dale E. Fowler School of Law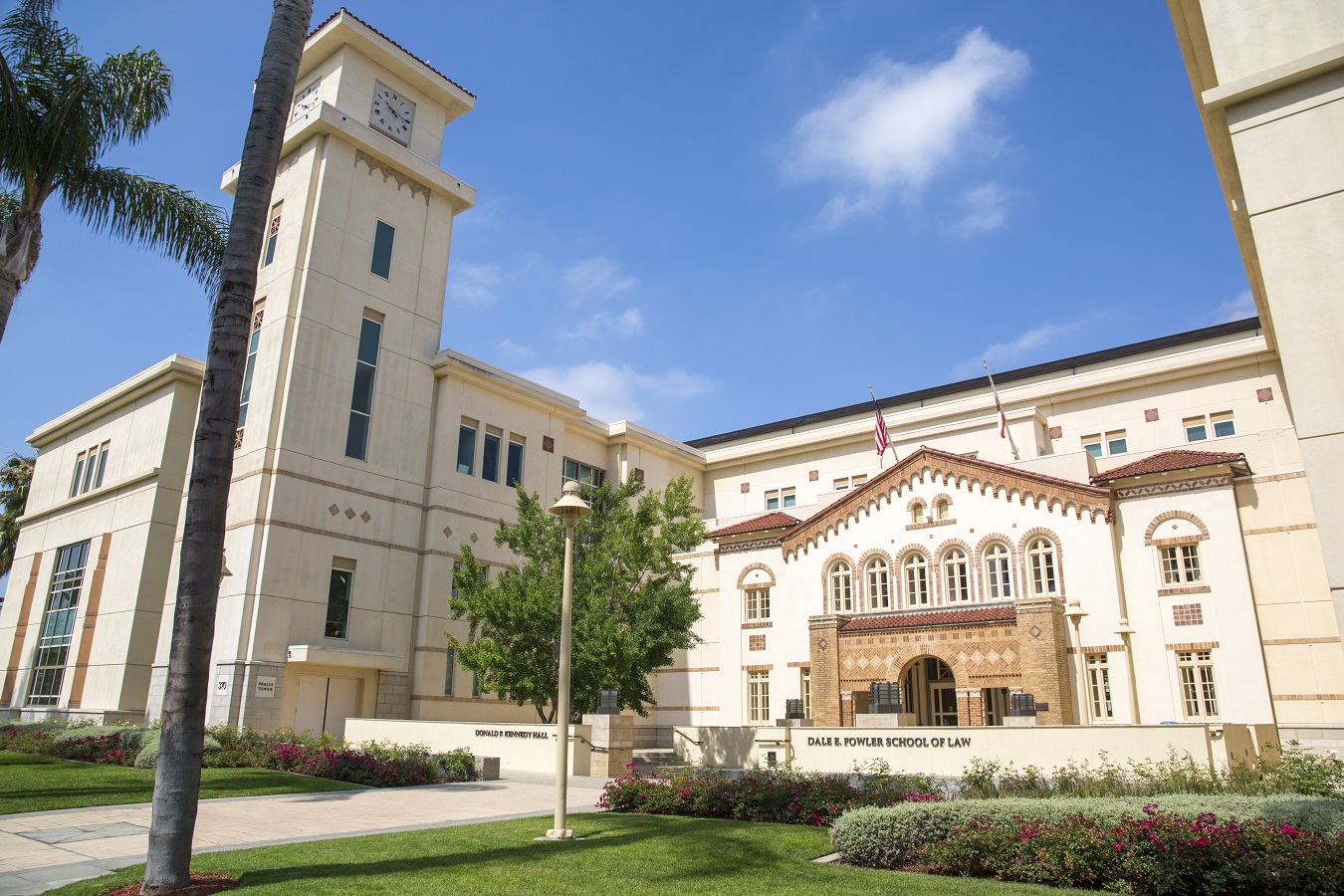 Located in the heart of Southern California, Chapman University's Dale E. Fowler School of Law provides a personalized, practice-focused approach to legal education that prepares graduates to make a lasting difference in their communities. ABA accredited and ranked among US News & World Report's Top Law Schools, the Fowler School of Law is recognized for its distinguished faculty, collegial environment, and ideal Orange County location.
The Fowler School of Law offers smaller class sizes and greater access to faculty, both in and out of the classroom. That faculty includes four former U.S. Supreme Court clerks, a Nobel laureate, and a former five-time U.S. Congressman, as well as leading legal scholars, former law partners, clinical and practice specialists, and a host of passionate educators from a wide range of specialty areas.
Named one of the "Best Law Schools for Practical Training" by preLaw Magazine, the Fowler School of Law excels at providing practical skills training for all students in both litigation and legal transactions. Chapman offers numerous internships, externships and labs, as well as opportunities for students to participate on legal journals and award-winning competition teams. Those teams regularly compete nationally and internationally, and in 2019, tied for fifth place out of 154 law schools in the American Bar Association's Competitions Championship.
In each of the Fowler School of Law's seven legal clinics, students work on actual cases under the supervision of seasoned attorneys and practitioners. In addition to classroom training sessions, students engage in hands-on fieldwork with clients, research projects, document preparation, brief writing and court appearances. These clinical programs provide pro-bono services to members of the community in need of legal aid.
A dedicated Career Services Office provides personalized support, working one-on-one with students to understand their professional goals and help them launch meaningful careers in the law. The Career Services staff also provides a range of job search tools, intensive interview preparation, and a complimentary membership to the Orange County Bar Association to enable students to make connections with alumni and the legal community.
The Fowler School of Law's rigorous bar exam preparation program includes two distinct for-credit courses that students take as part of the JD curriculum and an intensive supplemental program after graduation, during which the participants attend classes, receive individualized feedback on practice essays, meet one-on-one with faculty and take several mock bar exams.
As part of an inclusive community, the Fowler School of Law's diverse student body makes it possible for students to connect across borders and backgrounds. More than 40 student organizations afford additional opportunities to more deeply explore different fields of interest while networking with lawyers and scholars through special events, dialogues and symposia.
All of this makes the Fowler School of Law a special and dynamic place where students not only receive a top-notch legal education that prepares them to become the best lawyers imaginable, but where they also become a part of a greater community that we like to call the Chapman Family.