Sponsor Insight
Drexel University Thomas R. Kline School of Law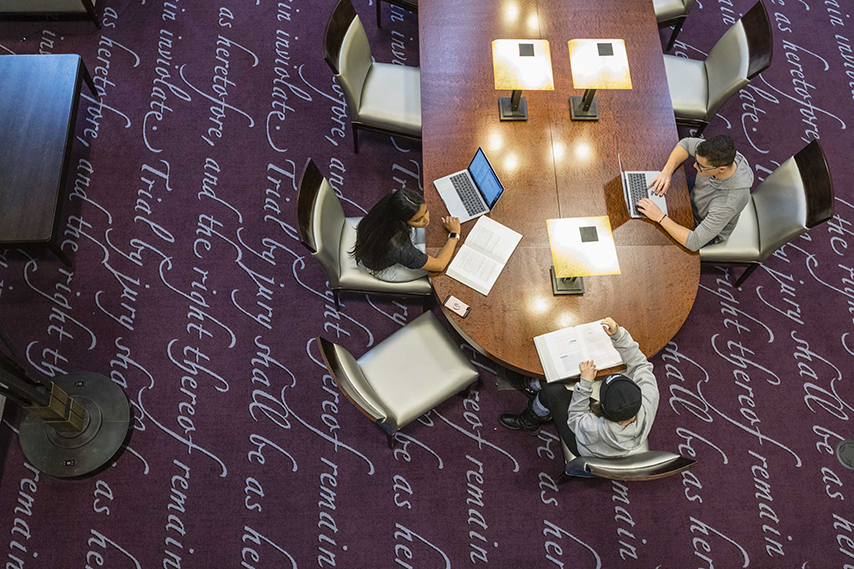 Drexel University launched the Kline School of Law in 2006 with a bold vision to combine an exceptional academic experience with a thorough immersion in the practice of law.
Drexel is located in the heart of Philadelphia, PA and is an especially great place to learn the law. The second largest city on the East Coast, Philadelphia is the headquarters for some of the largest law firms in the U.S., as well as Fortune 500 companies, universities, hospitals and federal, state and municipal courts.
Kline is one of the most comprehensive law schools in the country, offering more than just a traditional 3-year JD degree. Kline has an accelerated 2-year JD option, a Global JD and LLM for international students, online LLM degrees in Cyber Law and Health Care and a Master of Legal Studies program.
JD Program
At the Kline School of Law, you have options for completing your JD in the time frame that suits you best.
Most students choose the traditional JD, completing their studies in three years. Our accelerated JD appeals to students who wish to enter the workforce a year early. Some students get a head start by taking courses the summer before their first full semester in the 3-year program.
No matter which JD option you choose, you'll have the same opportunities to immerse yourself in real-world legal practice and enter the workforce with know-how and confidence.
Online Master of Legal Studies and Certificate Programs
No matter where your career takes you in business, government service or the nonprofit sector, you will be working in an environment affected by law and legal regulations. More than ever, employers want to hire professionals who understand how to navigate laws and regulations that apply to their operations. That's where the Master of Legal Studies and Certificate programs fit into your career plan. You can choose to study one more of the following subject areas:
Cybersecurity & Information Privacy
Financial Regulatory Compliance
Healthcare Compliance Law
Pharmaceutical and Medical Device Regulatory Compliance
Higher Education Compliance
Human Resources Compliance
NCAA Compliance & Sports Law
Criminal Law
Programs for International Students
Kline has two programs geared specifically for international students: The Global Access JD degree and the LLM in American Legal Practice. Both require an LL.B in law and neither require an LSAT score for admission.
The Global Access JD degree, which takes as little as two years to complete, prepares graduates of international law programs to practice law in the United States. Up to 28 credits from your non-U.S. law degree can be applied to the 85-credit Global JD requirement. Students have the same experiential education requirements, giving them hundreds of hours of hands-on practice before they graduate.
The LLM In American Legal Practice is a 24-credit program that provides internationally trained law graduates with both a deep understanding of the U.S. legal system and an opportunity to see how the law is applied in professional practice. LLM students work with a faculty adviser to design a curriculum unique to their interests. There is also a New York Bar Concentration designed to prepare LLM students to meet the course requirements for New York Bar Exam eligibility.
Online Master of Laws for Attorneys
The Kline School of Law offers two of innovative LLM degrees: Cyber Law & Data Privacy and Health Care and Pharmaceutical Compliance. These programs provide practicing attorneys with more sophisticated and specialized knowledge in fast-changing and high-demand areas of professional practice. Each LLM is a 24-credit, post-JD (or international equivalent) degree. Kline's LLM degree programs are tailored both to attorneys who already practice in the U.S. and to those who have completed the equivalent of a JD in another country.