Sponsor Insight
Ohio Northern University Pettit College of Law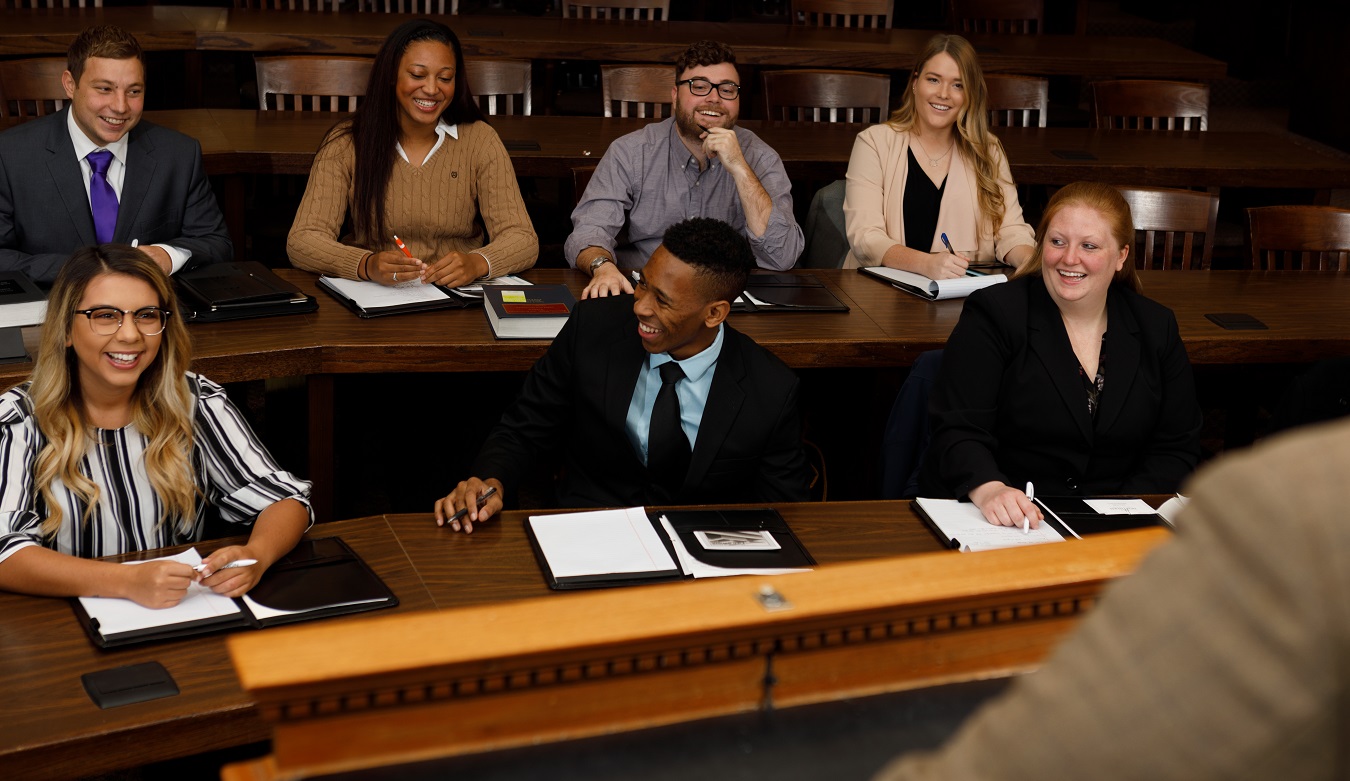 At Ohio Northern University Pettit College of Law, we help you personalize your pursuit of a legal education. Our community supports you in every step of your journey from law student to practicing member of the legal profession. As an ONU Law student, you'll be guided by a faculty committed to bringing out the absolute best within you. Here, you can create your own professional identity, develop your legal acumen and discover your future – all in a place that feels like home. Students are never just a number here. People call you by name and care about your successes – in the classroom, on the bar exam, and in the workforce.
Our private law school provides one of the best "practice-ready" educations available at an almost public school price point. Our student-centered programs focus on the connection between doctrine and the practice of law in a way that immerses students. We provide guaranteed clinical and externship opportunities, giving students the chance to develop their practical lawyering skills before officially entering into practice. Students obtain real-world experience by working in our clinic and externship programs. They become master advocates by participating in our Moot Court advocacy programs, representing ONU Law across the United States. You may study in Ada, Ohio, but you can advocate anywhere from New York City to Los Angeles.
Approachability is the hallmark of ONU Law. Our faculty is deeply committed to developing your legal and analytical skills, and they'll do so by opening their doors and engaging with you one-on-one. With our low 6:1 student-to-faculty ratio, you'll find all your professors to be supportive and deeply engaged, not only in your school success but also in your career success. They'll know your career goals and provide you with the skills and connections to make a difference in the world.
At ONU Law, we promise a legal education of value. Our tuition rates are the lowest in the Midwest among private law schools. According to Law School Transparency, ONU Law places lowest on the list for "Projected Debt Owed at First Loan Payment," among private law schools, giving you less debt upon graduation. Of course, value doesn't always refer to dollars. At ONU Law, value means strong bar passage and job placement rates. It means a strong academic support program and, most of all, it means graduating with the competitive skills training that makes the law come alive.
As the second oldest law school in Ohio, ONU Law has been devoted to preparing students for legal practice for almost 135 years. While the world and our college have evolved since ONU Law was founded in 1885, our commitment to strong graduate outcomes remains unchanged. We are proud of our graduates' success on the bar exam – not only in Ohio but across the country.
Following the July 2019 exam, Ohio Northern University Pettit College of Law ranked first among Ohio's nine law schools for first-time bar passage. Every ONU Law student taking the bar for the first time passed, resulting in a 100 percent bar passage rate. ONU Law also had a 100 percent passage rate in 10 other states.
ONU Law is a unique place where students, world-class faculty and staff work together to create a phenomenal learning experience. Here, you can develop the skills to make a difference, regardless of where you want to go with your law degree. Here, you will discover a community that will support your passions, helping you develop into the lawyer that you were meant to be.