Sponsor Insight
South Texas College of Law Houston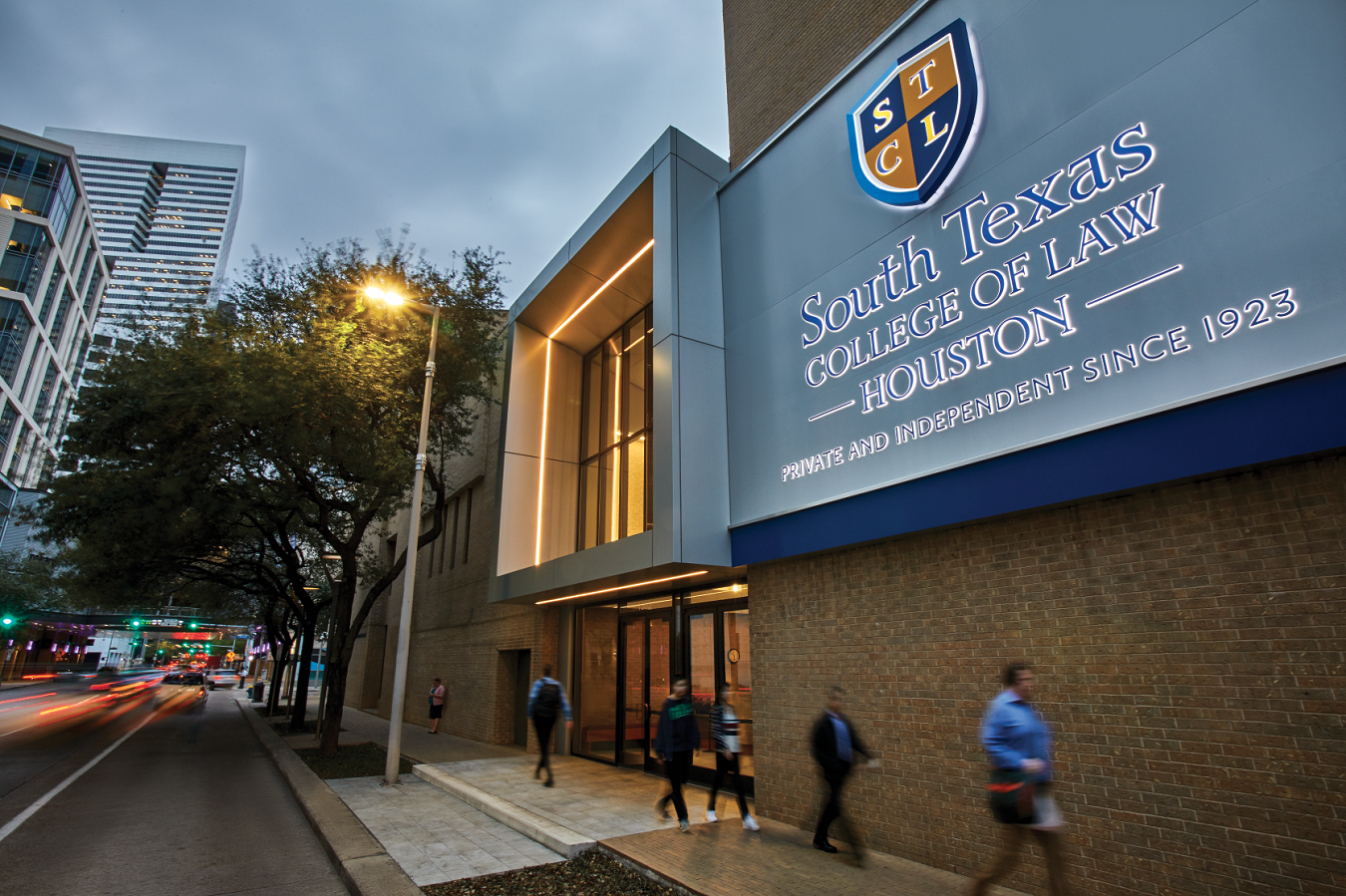 Experiential. Practice-oriented. Student-focused. While many law schools are only now adopting this model to address changes in the legal profession, it has been the foundation South Texas College of Law Houston (STCL Houston) has provided to students for nearly a century.
Students benefit from the unique Pathways to Practice program, which informs them about different career options within a variety of legal fields and what it's like to practice in those fields. Pathways helps students plan an individualized curriculum, guiding them through substantive law courses and experiential, legal skills courses, enabling them to enter the field as immediately productive attorneys.
The law school's Skills Institutes and Programs support the curriculum, immersing students in emerging areas of legal practice. The newest of these is the Harry L. Reed Oil & Gas Law Institute. STCL Houston is unsurpassed in North America when it comes to its oil and gas law curriculum. The goal of the Institute is to be the premier oil and gas law school — not only in Texas or the U.S., but in the world.
STCL Houston faculty teaching in the Institute for International Legal Practice and National Security are among the nation's most distinguished scholars in international economic law, national security law, and public international law. They provide students with a relevant, practical education while contributing to public scholarship on matters of worldwide importance.
The STCL Houston Advocacy Program has trained student teams earning national championships for over 40 years, a history unmatched by any other institution, winning a record 133 national championships. No other law school in the country can claim half as many wins. In fact, South Texas' Advocacy Program is ranked No. 1 in the nation (2019), and preLaw magazine named the program "Best Moot Court of This Decade" (2016).
The law school's Randall O. Sorrels Legal Clinics with 23 separate, specialized clinics — more than any other Texas law school — help students learn valuable legal skills through direct client experience. Each year, STCL Houston students provide approximately 35,000 hours of pro bono legal representation to underserved Houston-area residents, valued at more than $1.8 million.
STCL Houston's Legal Research and Writing Program — ranked No. 25 in the country by U.S. News & World Report (2019) — is a source of great pride for the law school, apparent in the unprecedented number of "Best Brief" awards South Texas students have received from the American Society of Legal Writers' Scribes competition, the most prestigious legal writing competition in the nation. No other law school has won more than one "Best Brief" award; South Texas has won five.
The Frank Evans Center for Conflict Resolution hones students' skills in negotiation, mediation, and arbitration. Students from the Center have won 19 first-place national and international alternative dispute resolution (ADR) competitions in the past five years, leading preLaw magazine to name STCL Houston as a "Top Law School for ADR" (2019).
STCL Houston's Transactional Practice Center is home to the most extensive transactional law program in Texas — and one of the first two programs of its kind in the nation. The Transactional Practice Certificate Program provides students with intensive instruction in the knowledge, skills, and values essential to transactional lawyering.
STCL Houston has worked hard to keep student debt down by keeping tuition affordable. Of the 118 private law schools in the nation, South Texas' tuition is among the lowest and students have no additional fees.
The reduction of institutional debt and thoughtful financial planning has placed South Texas in a strong financial position. The school provides an affordable tuition to a diverse student population. Named a "Best Value" (2014) and a "Most Diverse Law School" (2019) by The National Jurist, the law school plans to continue this mission.
For nearly 100 years, South Texas has focused on providing an exceptional legal education, preparing graduates to serve their community and the profession with distinction. This mission is apparent in graduates' high bar-passage rates, employment rates, and a curriculum that unites theory and practice. This is the future of Houston's oldest law school.