Sponsor Insight
University of Denver Sturm College of Law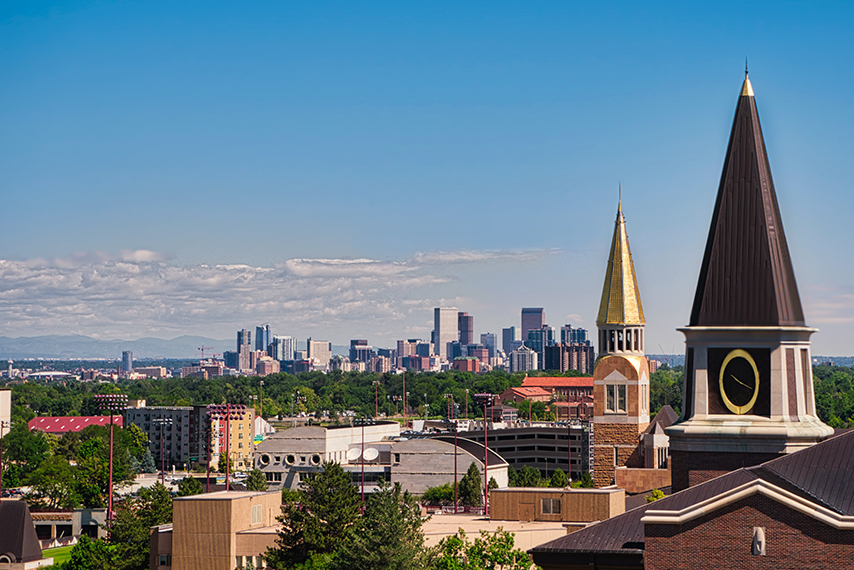 At the University of Denver Sturm College of Law, students do not just study law, they experience it. A recognized leader in training practice-ready graduates, we are the only law school in the nation whose three practical skills programs are ranked in the Top 10 by U.S. News & World Report. With a total of five Top 20 specialty programs, an abundance of hands-on educational experiences and unrivaled access to one of the nation's most vibrant legal markets, the Sturm College of Law offers its students significant and distinctive advantages in the legal marketplace.
Top 10 Practical Skills Programs (U.S. News & World Report)
#7 Clinical Programs
#8 Legal Writing
#7 Trial Advocacy
Since opening our doors in 1892, innovation has defined our culture. In 1904, we launched the nation's first law clinic. In the 1960s, we helped found the Law and Society Movement, combining the study of law with cutting-edge perspectives from the social sciences. In 2003, we constructed the nation's first LEED Gold-certified "green" law building. And, in 2018, we launched our #12-ranked Professional Part-Time JD Program, conducted 1/3 online and on alternating weekends, which allows working professionals to advance their careers on their own schedules and from virtually any location.
Our students' interests range from public interest law to environmental policy and tax representation to governmental service. Whether you are a full-time student or a professional in another field looking to advance your career, the Sturm College of Law offers a traditional juris doctor (JD) program, a professional part-time JD program, four LLM degree options and four master's degree options to meet your needs. As a private university dedicated to the public good, the University of Denver is strongly committed to affordability and accessibility. The Sturm College of Law offers extensive scholarship support, including a wide range of full-tuition scholarships.
Our students gain the practical skills necessary to add value from day one. We accomplish this through live-client clinics, a wide range of externship opportunities, competitions and legal simulation courses that provide training in legal doctrine, writing and practical skills. Because of these opportunities, Denver Law graduates enter the workforce with doctrinal expertise, professional judgment and marketable skills that prepare them to succeed upon entering the legal profession and throughout their legal careers.
570+ Externship Opportunities
9 Clinical Programs
A+ Best Schools for Practical Training (preLaw)
At Denver Law, we balance professional development with personal growth. As Denver's only law school, we provide a unique professional gateway to the Mile High City, home to Colorado's state capital, an array of state and federal governmental agencies, start-up companies, law firms, global businesses and more. Our students also enjoy access to the one of the nation's most beautiful and iconic cities – including close proximity to outdoor recreation, numerous sports and cultural opportunities, a bustling international airport and so much more.
Please visit our website, law.du.edu, to start your law school journey at the University of Denver Sturm College of Law.