Sponsor Insight
Have You Ever Thought About Becoming a Medical Professional?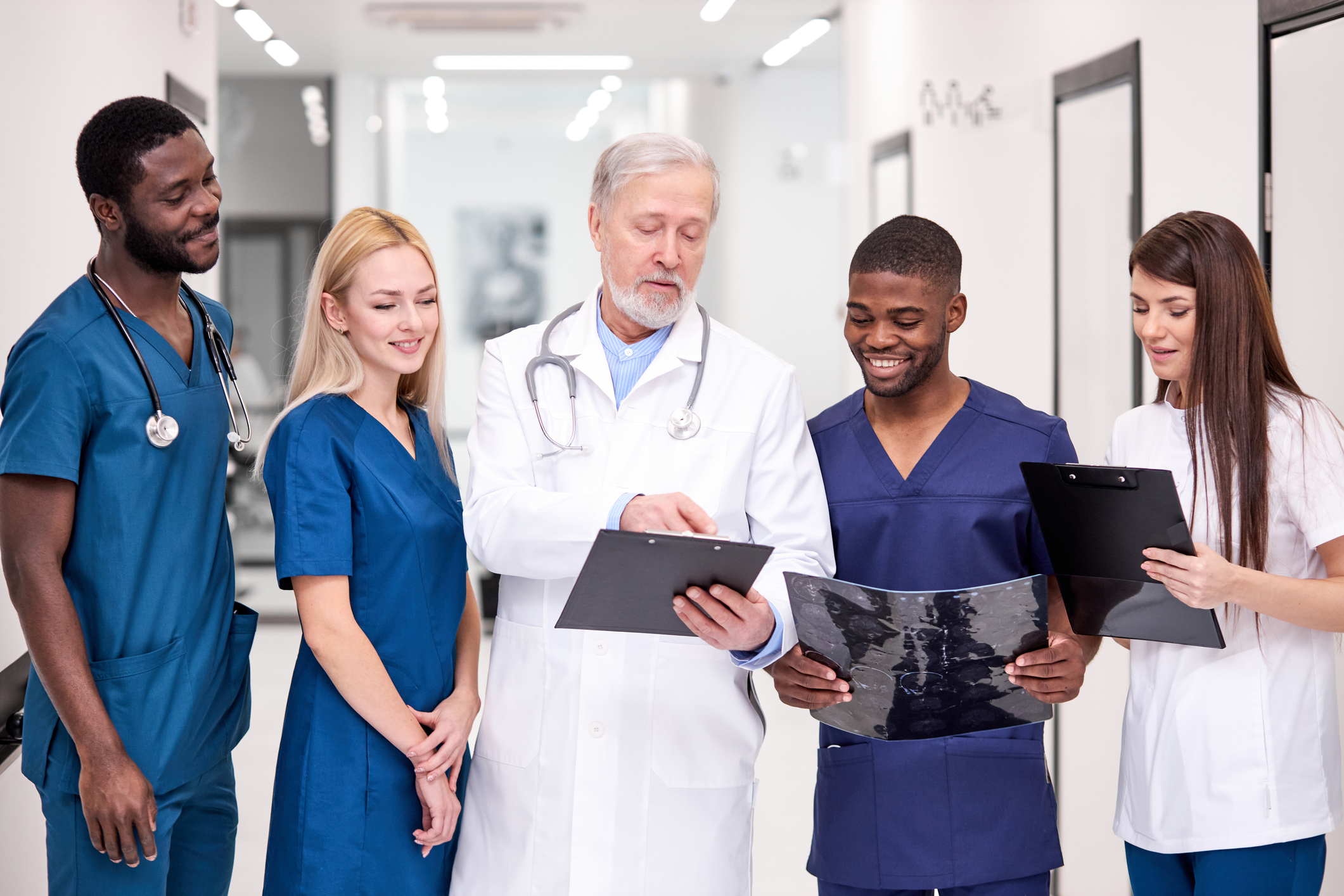 The last couple of years have helped us to appreciate the men and women that work in the medical field more than ever before. Most of us around the globe, including those who are in positions of power, are placing unprecedented levels of trust and faith in health experts to guide us through this difficult and uncertain time. Similarly, an ever-increasing number amongst us have been filled with renewed confidence and respect for our medical professionals as they administer the vaccines or care for loved ones who were unfortunate enough to be admitted to hospital for treatment.
If this affirmation of the vital role the medical profession plays in our global society inspires you to want to enter the field, or you are researching medical schools to fulfill a long-held ambition to work in that area, it is important to do your due diligence before committing to a learning institution. Medical schools are similar insofar as they represent a commitment in both time, focus, and financial investment from potential students, but there are also some key differences between institutions. For example, medical schools offer either the didactic lecture-heavy traditional curriculum or problem-based learning (PBL). Some schools offer more lecture-based classes while others may provide more hands-on classes, all of which gives prospective students options to select the curriculum perfect for them.
Research specialties can also vary among different institutions. Students have the option to select an institution based on whether it is an academic research center or a primary care school. If students are keen on research, several schools offer opportunities with affiliated schools of public health, biomedical science or biology, for example. A bigger school in the city may have a larger patient catchment area, meaning students experience more projects and potentially a wider variety of cases, while a smaller school might provide more hands-on opportunities.
Financial aid is available for students to cover a school's tuition and the cost of living. By researching financial assistance and potential scholarships beforehand, students can avoid incurring financial stresses during the course of their studies. Numerous scholarships are available in the field of medicine and students should search for state-sponsored scholarships or hospital grants.
The Burrell College of Osteopathic Medicine is located in the heart of the Southwest region of the United States. Nestled in the Mesilla Valley beneath the majestic Organ Mountains, the Las Cruces community is a culturally and socially diverse population with a unique set of healthcare needs.
Since opening their doors in 2016, the campus has been committed to improving healthcare for the people and the future of New Mexico, Southern Arizona, West Texas, and Northern Mexico through culturally sensitive undergraduate, graduate, and continuing osteopathic medical education, research, and clinical service to the community.
At Burrell College, their vision to significantly impact the physician workforce needs in one of the most medically underserved areas in the country. They are dedicated to providing access for all to quality medical services and increasing diversity in the physician workforce, particularly among Hispanic and Native American populations.
Find out more to the right
The University of New England College of Osteopathic Medicine, set in picturesque coastal Maine, transforms students into health care leaders who advance patient-centered, high-quality osteopathic care, community health, and research for the people of Maine, New England, and the nation. Maine's only medical school, UNE COM is recognized for excellence in primary care, osteopathic manipulative medicine, and geriatric education. Through their collaborative and supportive academic community, they empower their students to discover their unique potential so they can make their own special contributions to the health of individuals and communities whom they come to serve.
UNE COM's new 110,000-square-foot facility housing is designed to reflect best practices in medical education and team-based learning, including flexible classrooms, superb technical capabilities, and spaces designed to encourage collaboration and interaction. The building, located in the heart of Portland, Maine, one of America's most popular small cities, will also include an interprofessional patient simulation center as well as a digital health teaching center.
Find out more to the right
The University of Miami Leonard M. Miller School of Medicine is an innovative institution that empowers its students and trainees to transform lives and inspires them to serve a global community.
Research is the backbone of the school, advancing health care through leading-edge discoveries and offering the highest quality education to tomorrow's physician-scientists.
Founded in 1952, it was Florida's first medical school. The Miller School of Medicine sits in the heart of Miami's Health District and now includes 21 clinical departments, 6 basic science departments, 45 centers and institutes, and 23 administrative groups, with more than 1,400 faculty members. South Florida's cultural diversity makes it a medical training ground of unmatched opportunity.
Approximately 860 medical students are joined by more than 1,300 residents, 700 graduate students and over 250 postdoctoral fellows, making one of the largest graduate medical education systems in the country. They are among the brightest in the world, and they come to the Miller School for a breadth of experiences that is matched only by the quality of the training.
Find out more to the right
Sam Houston State University, located in Huntsville, Texas, established the College of Osteopathic Medicine (SHSU-COM) in response to a critical physician workforce shortage in Texas. More than 80 percent of the counties in Texas are designated by the federal government as "medically underserved or a health professional shortage area." Data show osteopathic physicians are twice as likely to enter primary care and select rural and urban underserved areas as practice locations. Sam Houston State University is working to fill this crucial void.
Nestled among the pines, the state-of-the-art teaching facility houses a dynamic academic community and a highly collaborative learning environment. Researchers and practitioners come together to provide the next generation of doctors with a community-based medical experience focusing on promoting wellness for the whole person.
The SHSU-COM, located just a short drive from the Texas Medical Center in Houston, the world's largest medical center, is also at the gateway to a large rural region comprised of mostly medically underserved communities. Here, the third and fourth-year student doctors will serve others and show what it takes to join the ranks of our front-line, healthcare heroes — those who truly make a difference in people's lives.
Find out more to the right
For more information on Educational Insight Sections please contact inquiries@insight-team.com