Sponsor Insight
Wayne State University College of Nursing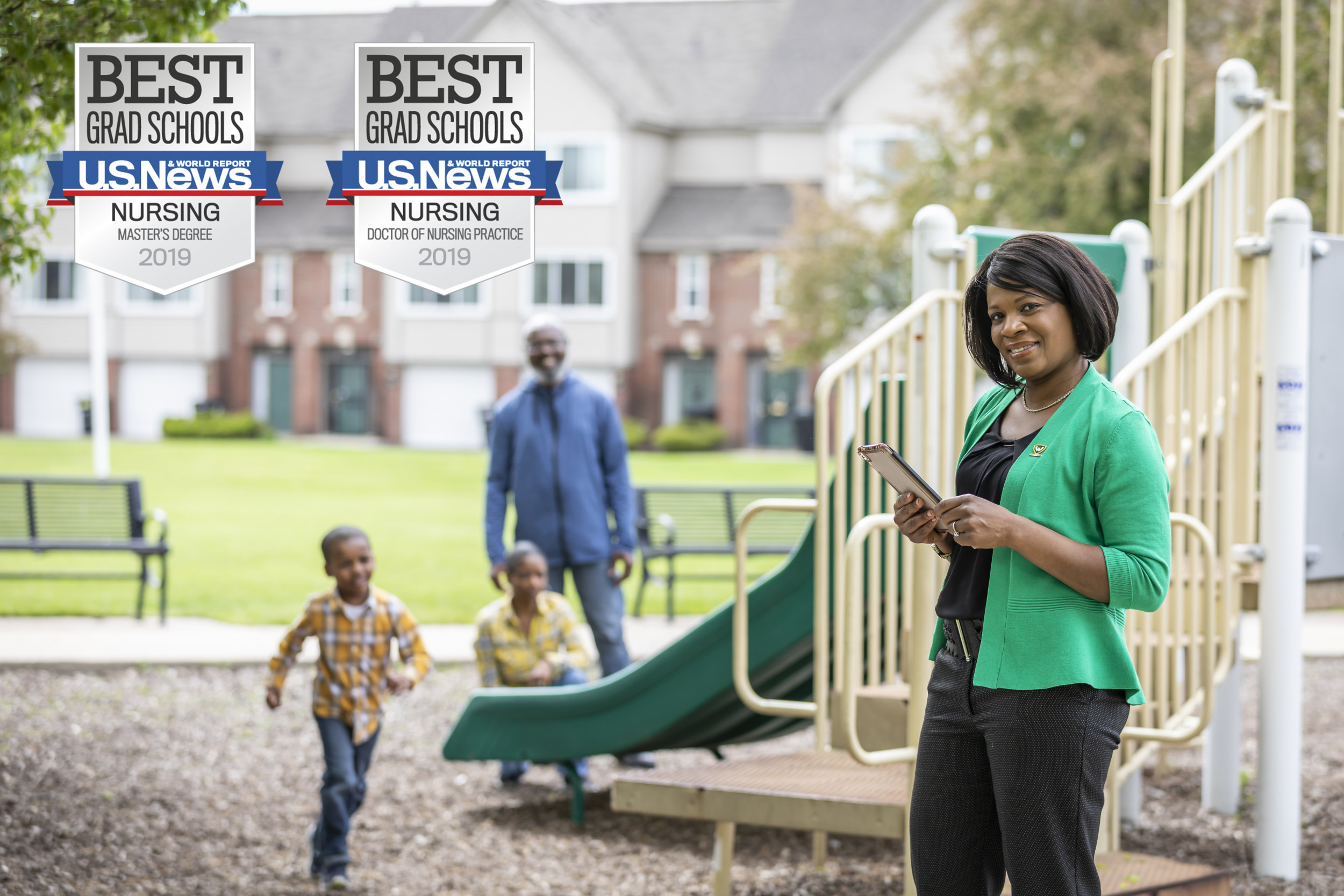 Are you driven to advance urban health?
At the Wayne State University College of Nursing, we understand the challenges facing today's cities and are dedicated to addressing them. Our location in Detroit positions us to prepare nurses uniquely qualified to care for urban populations and to help reduce health disparities and promote health in local communities. Here, students receive a world-class education where they learn from faculty experts and provide care to people in a variety of urban settings from homecare, to primary and specialty care, to tertiary care health centers throughout Detroit. Students at all degree levels work alongside our researchers and partners to further nursing science, and leave equipped to enter a workforce in need of their diversity, knowledge and skill.
Founded in 1945, the college is dedicated to providing the highest quality education to a diverse population of graduate students through our MSN, PhD, DNP and graduate certificate programs. Graduates from our college are prepared to be nurse leaders in research, education and practice.
MSN
The Master of Science in Nursing (MSN) program prepares nurses for advanced practice either as a nurse practitioner or nurse-midwife in the care of culturally diverse individuals, families and groups within a variety of health care settings, with an emphasis on the challenges facing urban populations.
DNP
The Doctor of Nursing Practice (DNP) program prepares nurses at an advanced level of nursing practice and evidence-based science, emphasizing the development of the student's capacity to impact the clinical setting as a leader and educator and to translate clinical research to improve and transform health care, with a focus on urban populations. Advanced practice nurses with practice doctorates address significant practice issues in a scholarly way; adopt broad system perspectives for health promotion and risk reduction; and act as agents of change who transform client/community care, participate in the ongoing evaluation of health care outcomes, and assist in the translation of research that leads to positive nursing practice changes.
PhD
The Doctor of Philosophy (PhD) in Nursing program prepares researchers and scholars to generate new knowledge and provide leadership to the profession of nursing. The program emphasizes the development of the student's capacity to make significant, original contributions to nursing science.
Graduate Certificates
Graduate Specialty Certificates prepare advanced practice registered nurses to critically evaluate and apply scientific evidence to clinical practice in order to provide high-quality health care and improve health outcomes. The Graduate Certificate in Nursing Education program is designed to prepare nurses for teaching positions in educational and service settings.
Admission to the College of Nursing's graduate programs is contingent upon admission to the Wayne State University Graduate School and the availability of College of Nursing resources.
Make an impact on urban health. Apply today at nursing.wayne.edu/admissions.