Sponsor Insight
Belmont University College of Pharmacy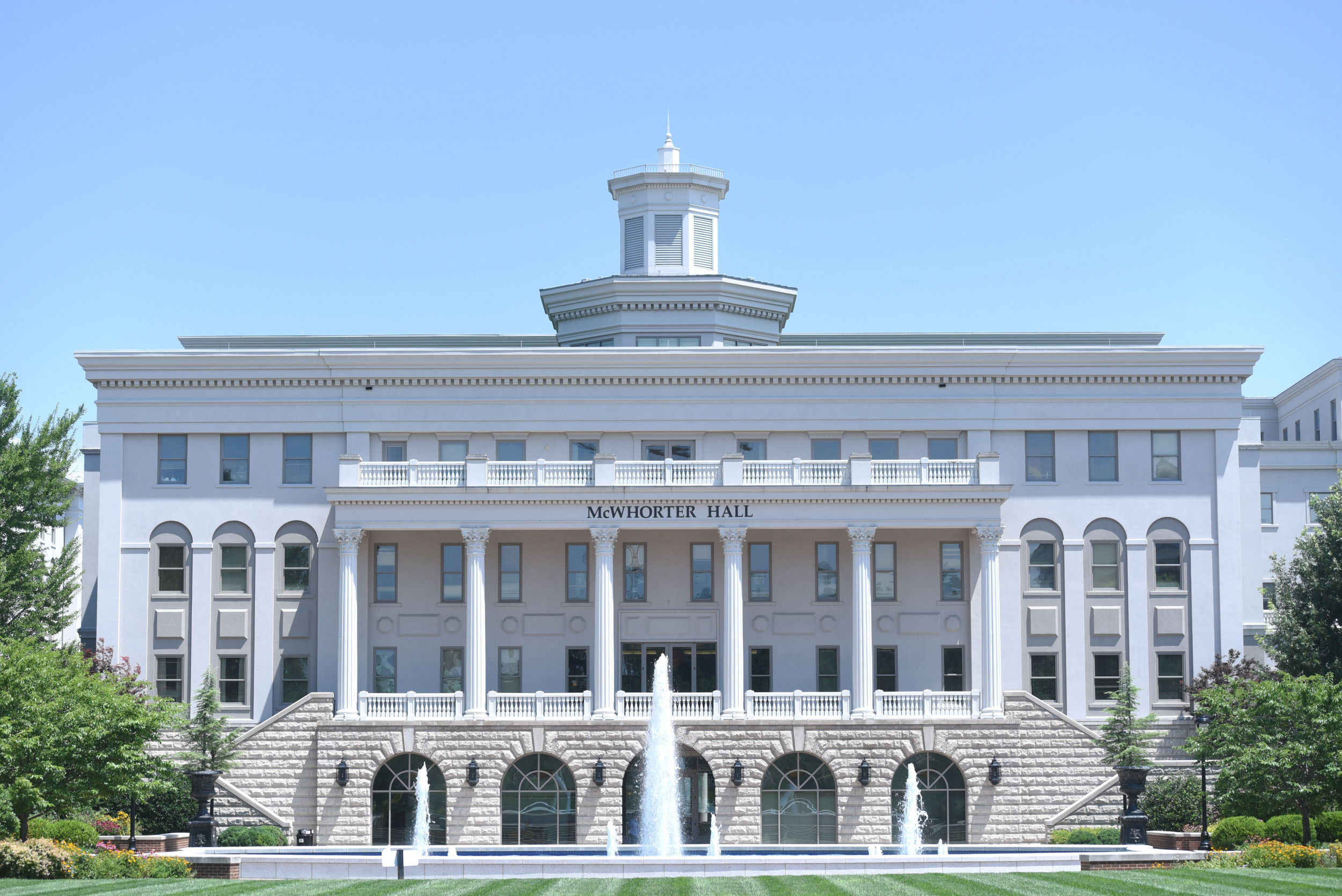 Located in the heart of the nation's health care capital—Nashville, Tennessee— Belmont University's College of Pharmacy is unrivaled for students seeking personal attention, abundant interdisciplinary opportunities, and successful outcomes. What's more, Belmont offers a beautiful campus, incredible value and substantial scholarship possibilities, along with ample study space and amenities, to ease the stresses that often accompany graduate education.
Personal Attention, Great Value
With a 10:1 student-to-faculty ratio, aspiring pharmacists at Belmont will encounter exceptional practitioners, scholars, researchers, and mentors who will prioritize student success. Faculty are committed to ensuring students learn classroom concepts but are equally devoted to helping students achieve the next steps on their pharmacy path, from clinical to career placements. The individual attention, family feel and strong focus on community service form the foundation of the College, which provides five specialized concentrations for students to pursue to enhance their practice: pharmacotherapy, informatics, management, public health or the PharmD/MBA joint degree program.
Caring about each student extends to making the four-year doctoral degree affordable through a nearly $1 million scholarship pool for qualified applicants (3.0 GPA or greater). Plus, the fourth year of the program requires a summer term—at Belmont, that extra session comes at no cost, eliminating the tuition increase found in the final year of most programs.
Interdisciplinary Opportunities
Belmont students also benefit from numerous interprofessional healthcare opportunities already embedded on the Nashville campus. The University is heavily invested in the health sciences, currently offering degrees in nursing, physical therapy, occupational therapy and public health as well as an MBA in Healthcare and a Health Law certificate program. Belmont also recently announced it would establish a new College of Medicine in collaboration with frequent partner, HCA Healthcare, one of the nation's leading providers of healthcare services.
All of Belmont's programs enjoy state-of-the-art facilities that encourage interdisciplinary experiences within high-tech and high-touch simulation spaces, research labs and a drug information center. The College of Pharmacy's simulation area enables students to practice scenarios in community pharmacy, home health, hospice, emergency care and critical care, and to then conduct debriefing exercises with faculty members, providing informative and safe experiential learning. The University also features an on-campus retail pharmacy, giving students a working model for learning the pharmacy business as well as the latest in robotic and internet technologies.
Successful Outcomes
At the end of the day, what matters most to aspiring pharmacists is ensuring their program of choice will equip its graduates to have successful careers. Belmont's location in Nashville serves as an enormous asset as health care is the city's largest and fastest-growing employer with more than 500 companies that generate 570,000 jobs and $92 billion in annual revenue worldwide. This hometown advantage translates into a strong pool of faculty and mentors who help deliver students early, intermediate and advanced practice experiences at sites across the region. These programs create a fundamental link between practice and knowledge to build competencies and instill values essential to patient care while also establishing an invaluable network for future placements.
Furthermore, according to recent data, 92 percent of Belmont PharmD graduates are employed in positions directly related to their degree with top employers like Walgreens, CVS Health, HCA Healthcare and Ascension. These graduates are well-prepared for their new positions since Belmont Pharmacy consistently posts a 92 percent or greater first-time pass rate on the North American Pharmacist Licensure Examination (NAPLEX). Similarly, in the past two years Belmont graduates scored a 92 percent and 100 percent pass rate respectively among first time takers of the Multistate Pharmacy Jurisprudence Examination (MPJE), beating national averages by a significant margin.
Learn More
Accredited by the Accreditation Council for Pharmacy Education, Belmont University College of Pharmacy proudly enrolls approximately 85-100 students annually with approximately 40 percent diverse representation in the student body. To learn more about our college and our programs, including continuing education opportunities and the Early Assurance – Bachelors+PharmD six-year option, visit Belmont.edu/pharmacy.