Sponsor Insight
California State University, Monterey Bay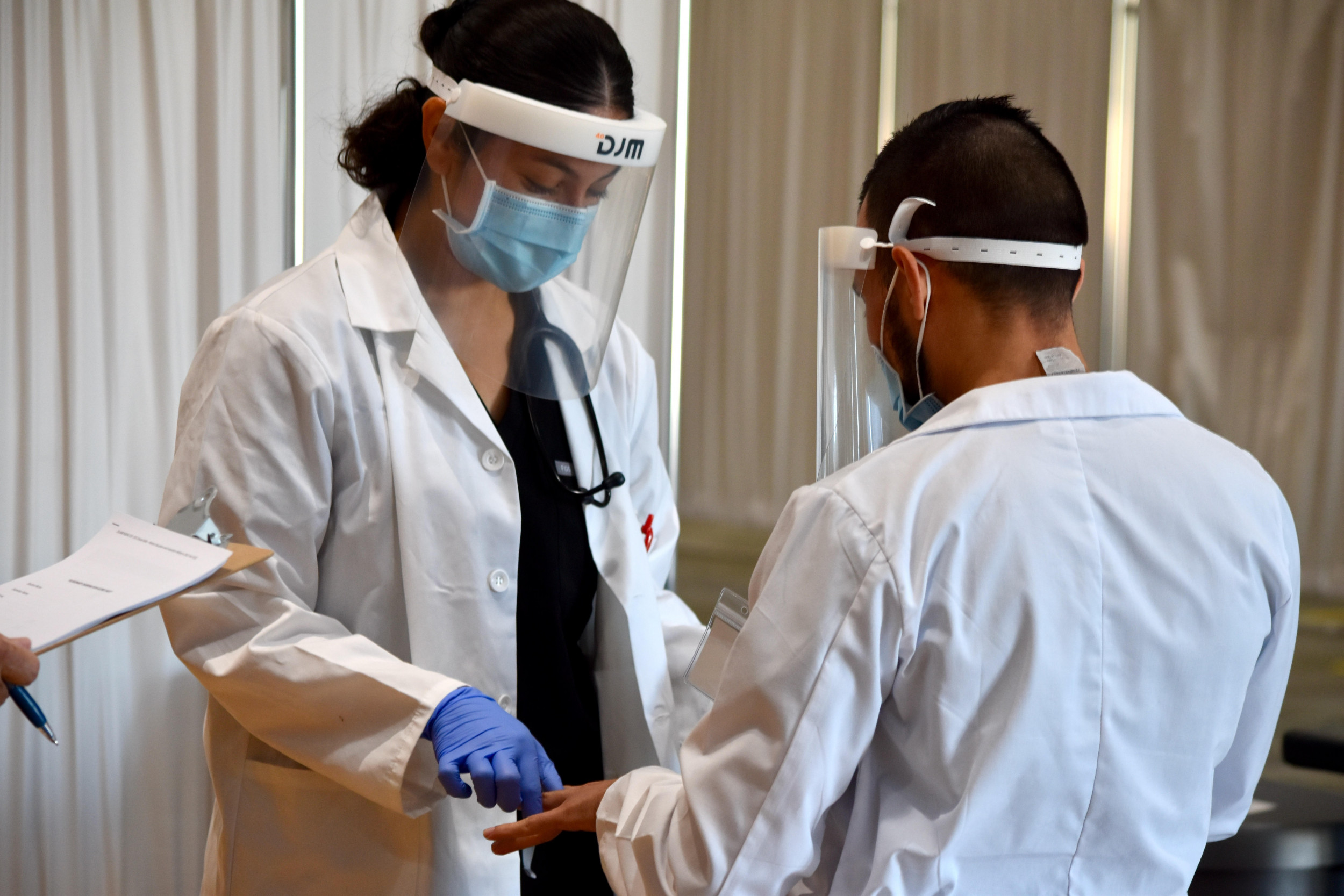 The Master of Science Physician Assistant (MSPA) program at CSUMB trains future health care leaders to be both highly-qualified and culturally-resonant medical providers who enhance the health and lives of people in underserved communities. Living our values of inclusion, cultural competence and compassion, our MSPA graduates not only care for the health of patients but the communities in which they serve.
CSUMB is a leader in innovation of instruction and embedded within our community. The first PA program in the CSU system, we feature an integrated curriculum that builds on foundational and functional clinical medicine. The design of our spiral curriculum prepares students for the best patient care experiences in their second year of clinical rotations.
Collaborating with local hospitals and clinics, our graduates gain valuable field experience during their studies that directly translate to the communities in which they will serve. The program features a unique, integrated, medical conversational Spanish course during the first year, preparing our students to meet the needs of the underserved populations in our area.
Recognizing that the clinician-technology interface is the future of healthcare, this program integrates technology at every phase. Each of the program's students receive an iPad at orientation, and all course textbooks are available digitally at no additional cost. We also provide unique interactions with medical learning technology like an Anatomage digital cadaver table and train students on the use of point-of-care ultrasound devices. Preparing students to practice telemedicine, the program integrates learning experiences that provide both face-to-face instruction and live online Zoom courses.
The CSUMB MSPA program is a full-time, 28-month medical education, preparing students to address the California central coast's health care needs and shortages. Our experienced faculty bring decades of PA education and clinical experience with patients to the classroom, providing outstanding counseling and coaching for our students.
This year-round graduate program consists of 83 credit hours completed over seven semesters. The curriculum features didactic, clinical and hybrid semesters along with opportunities for additional mentoring and fieldwork experience. This structure prepares students with the knowledge, skills and experience to become confident and competent professionals at graduation, ready to provide high-quality health care to the community. Our student-centered curriculum creates a comfortable family atmosphere, facilitating student learning and fostering collaboration with each other and our faculty.
Students with patient care experience, a heart for community service, and a GPA above 3.0 are encouraged to apply. Detailed admission requirements and application process, including interviewing and acceptance are on our website. The average overall GPA for an accepted applicant is 3.36, and the GRE is not required for this program. One year of undergraduate Spanish or passing an equivalent Spanish placement exam is also required. Please note that admission to the MSPA program is competitive and limited to 33 students. We accept applications through CASPA, and the deadline to apply is April 1, 2021.
The MSPA program at CSUMB offers a very high-quality education for our students. The program received provisional accreditation in 2018 and strives to exceed national standards. Between classroom education and clinical rotation experience, our students are not only ready to pass the national boards but also become competent, compassionate physician assistants who care about the communities in which they serve. Learn more about this exceptional program on the CSUMB webpage: csumb.edu/mspa
ARC-PA Accreditation Status
The ARC-PA has granted Accreditation-Provisional status to the California State University, Monterey Bay Physician Assistant Program sponsored by California State University, Monterey Bay.
Accreditation-Provisional is an accreditation status granted when the plans and resource allocation, if fully implemented as planned, of a proposed program that has not yet enrolled students appear to demonstrate the program's ability to meet the ARC-PA Standards or when a program holding Accreditation-Provisional status appears to demonstrate continued progress in complying with the Standards as it prepares for the graduation of the first cohorts of students.
Accreditation-Provisional does not ensure any subsequent accreditation status. It is limited to no more than five years from matriculation of the first class.