Sponsor Insight
University of Kentucky Department of Physician Assistant Studies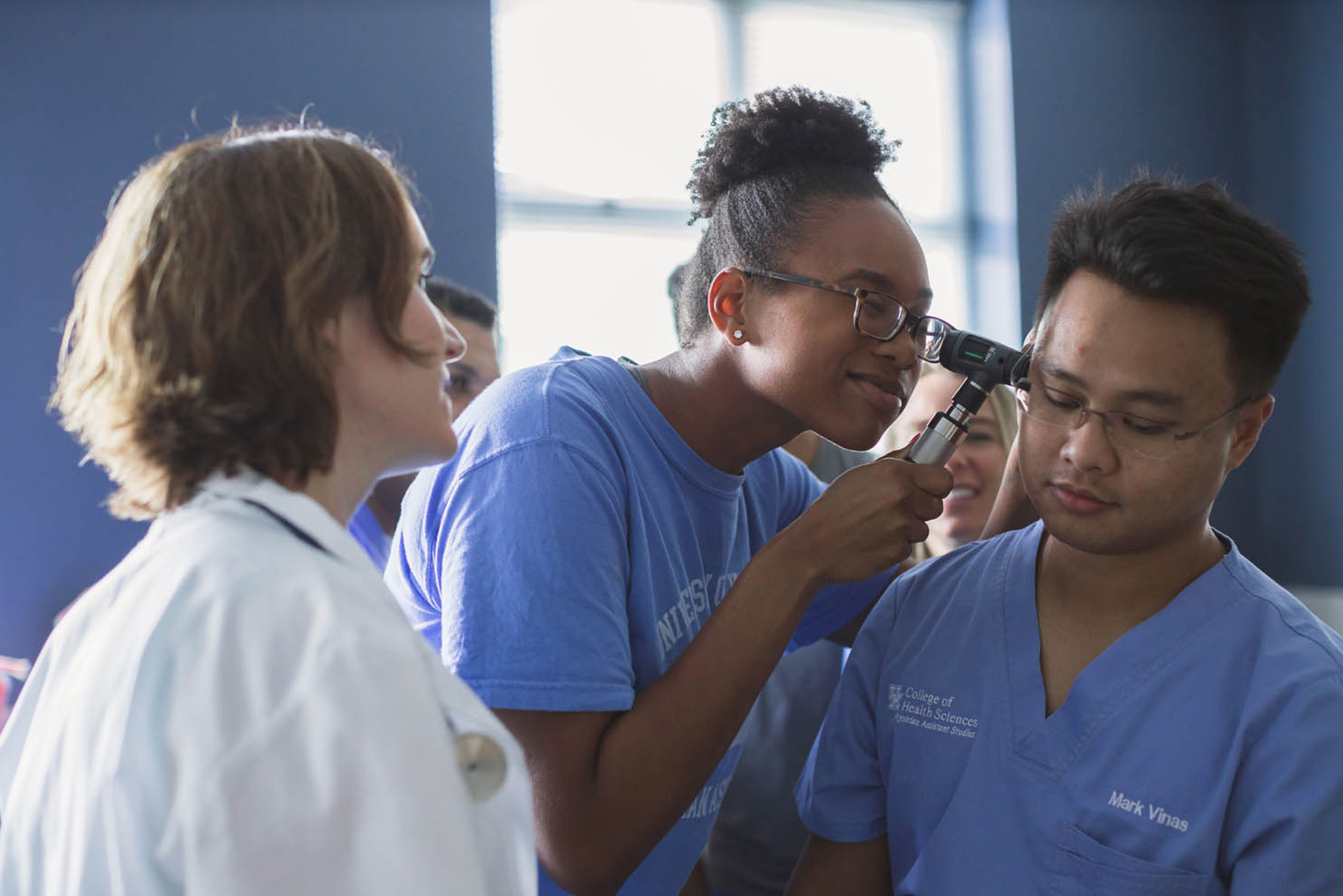 The University of Kentucky has a broad range of resources centered on a single campus in the heart of the Bluegrass. Our wide array of programs allows us to excel in multidisciplinary studies and fosters an environment of cooperative engagement across all colleges, programs, and research endeavors. Because of the lives we touch and teach, we remain anchored in our mission to Kentucky – to educate, innovate, heal, and serve.
The mission of the UK College of Health Sciences is to help the people of the Commonwealth of Kentucky and beyond attain the highest level of health possible. We fulfill our mission through creative leadership and productivity in education, research, and service. CHS has a distinguished history of preparing students for successful careers in the health sciences. Our college, founded in 1966, was among the first of 13 charter schools for allied health. We currently offer undergraduate and graduate degrees, as well as minor and certificate options, across nine health sciences disciplines. At the College of Health Sciences, we are dedicated to educating frontline entry-level practitioners for the allied health disciplines in our college, as well as educating the clinical, educational and research leaders of tomorrow.
Each program in the college is unique in order to best prepare students to enter the world of healthcare post-graduation. The Physician Assistant Studies MS program is no different – with a high-touch curriculum plan located within an academic medical center that combines education, research, and clinical care, our students have the mindset and resiliency to complete a very challenging program in preparation for an even more challenging career. Our students anticipate where healthcare, science, and education will progress in the 21st century and are provided guidance to be successful in the highly transformative healthcare environment.
In addition to this high-touch curriculum, we currently offer the longest running PA program in the Commonwealth on two separate campuses. The Lexington campus classes and labs are housed in the Charles T. Wethington (CTW) Building with access to the UK Chandler Hospital, Kentucky Clinic, Markey Cancer Center, College of Medicine, College of Dentistry, College of Nursing, and College of Pharmacy. Additionally, the Lexington campus connects with our second campus in Morehead, KY through the ITV telecommunication system for didactic courses.
The satellite Morehead Campus was created to accommodate individuals interested in enhancing medical care for rural Kentucky and is located 60 miles from Lexington. It is a unique collaboration with Morehead State University and St. Claire Regional Medical Center. The $30 million Center for Health Education & Research building contains state-of-the-art technology and boasts a fully functional gross anatomy lab used only by UK PA students.
We know that preparation for your career as a PA doesn't stop within the walls of our classrooms, and that's why in 2020, the College of Health Sciences launched a Physician Assistant Residency Program to educate and equip recent PA graduates for transition into specialty practice.
The UK PA residency program is one year in duration and contains didactic instruction woven throughout 12 months of supervised clinical rotations. The structured didactic curriculum contains different methods of instruction including lectures, grand rounds, on-line modules, and utilization of the UK simulation lab.
The University of Kentucky Physician Assistant Studies Program is determined to make a positive impact. We want to attract students who can gain the knowledge and develop the skills necessary to work with people to improve lives. If this interests you, we would love to talk to you more about what it means to be a Wildcat and a future Physician Assistant. Come discover what's wildly possible.