Sponsor Insight
Should You be Thinking About a Career in Pharmacy?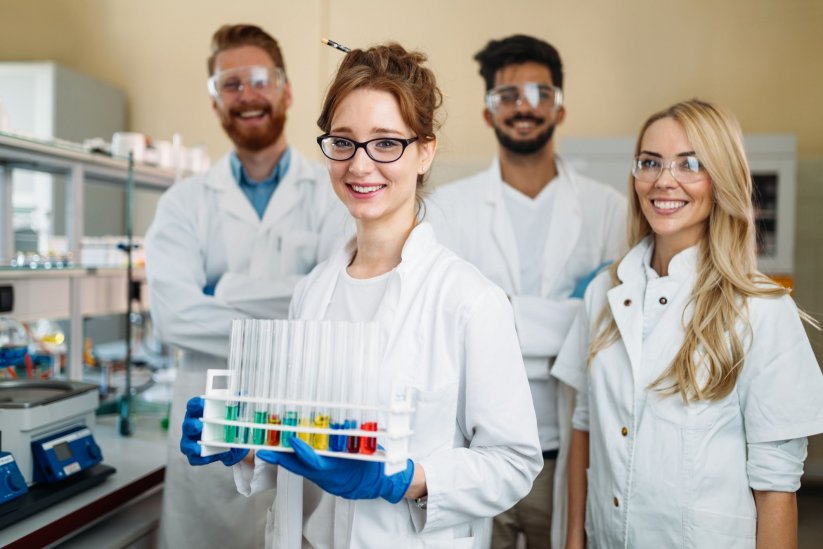 Few career roles are as aspirational as a job in the medical sector - that there is an inherent nobility in working to help others is beyond debate, but the fact that the compensation can be considerable brings additional appeal to the idea. However, its not just doctors and surgeons that occupy the esteemed and highly paid positions, pharmacists play a vital and highly rewarding role in medicine too and earn, on average, $120k.
In addition to being an expert on medication, a community pharmacist has to be an authority on immunization, be able to make informal diagnoses on common ailments and is often called on to dispense health and best practice advice to the local community.
While a white coated pharmacist in a drug store dispensary is the image that usually springs to mind when thinking of the profession, there are a number of other specialized areas that pharmacists work in.
Clinical pharmacists
Typically found in hospitals, clinics, and other healthcare settings, clinical pharmacists are directly involved in patient care and may interact with patients in the company of a physician or healthcare team. Clinical pharmacists also recommend medications to give to patients and oversee their dosage, timing and delivery.
Consultant pharmacists
These professionals advise healthcare facilities or insurance providers on the areas of patient medication or pharmacy services. They also give patient advice directly on matters like helping seniors manage their various prescriptions.
Pharmaceutical industry pharmacists
Pharmacists in this area specialize in sales, research, development and marketing. Pharmaceutical industry pharmacists may also be involved in the design and conduction of clinical drug trials and can help to develop safety regulations and quality control standards for drugs.
Other specializations for pharmacists include long term care or 'closed door pharmacists' who work in facilities for individuals who are seriously ill or incapacitated. Nuclear pharmacists measure and dispense the materials used for MRI, CT scans and home infusion. Lastly, chemotherapy pharmacists specialize in mixing the treatment doses for cancer patients, as well as dispensing antibiotics to treat infections and medications for patients who have gastrointestinal problems.
Academic requirements for pharmacists
To gain a Doctor of Pharmacy you are required to complete at least two years of undergraduate coursework followed by four academic years (or three calendar years) of professional study. Pharmacy colleges and schools can accept students directly from high school for both the pre-pharmacy and pharmacy curriculum, or after completion of the college course prerequisites. Most students enter a pharmacy program with three or more years of college experience. College graduates who enroll in a pharmacy program must complete the full four academic years (or three calendar) years of professional study to earn the Pharm.D. degree.
Students interested in laboratory or research experience can continue their education by completing a Master of Science or Ph.D. degree and can go on to careers in research for a drug company or teaching at a university.
How to choose your pharmacy school
What research opportunities does a school offer? What are their licensure pass rates and job placement statistics, and what curriculum structure is being offered? If possible, reach out to students or current professors at any of the schools that you're looking to apply to get their candid take on their experiences there.
Obviously there are a myriad of options for a comprehensive remote research into the schools you are considering. However, the time spent on campus in person gives you a detailed feel for the cultural and academic environment you will be immersing yourself in for several years of your life.
When entering an industry as specialized as the pharmaceutical industry, it is invaluable to have access to a strong and supportive network of potential mentors who can guide and advise you throughout your career. A good pharmacy school will be reflected in an enthusiastic, proactive and accessible alumni collective.
Diverse career options, flexibility, job and salary growth potentials, relative autonomy on the job, and the ability to help people are some of the great benefits of being a pharmacist today! Take a look at some of the schools on the right for inspiration and good luck with your career!
For more information on Educational Insight Sections please contact inquiries@insight-team.com